Many Mazda lease deals have been developed by Ray Price Mazda, so drivers in Saylorsburg, PA, can drive off in their favorite model. Leasing continues to grow in popularity due to its several enticing benefits. We'll be discussing our specific leasing deals in the coming sections. Also, we'll be covering the overall leasing process and the Mazda models that might be right for your driving lifestyle.
So, continue reading and you'll get a better overall feel for what leasing is about and how it can improve your driving experience!
About the Leasing Process

Leasing is a solid choice for many drivers who want to enjoy the latest technology and safety systems. It's also beneficial for drivers who may want to try out a different vehicle every few years. Why? Well, when you lease, you're essentially renting the vehicle from the dealership for a predetermined amount of time. The length is usually two or three years.
Once the lease is up, you return the model to the dealership and are free to begin leasing an entirely new model or the latest model of the same Mazda vehicle.
With this kind of setup, you'll have true financial flexibility over the years. Also, you'll have the chance to drive the newest Mazda models and enjoy the latest technological advancements.
Mazda Model Leasing Ideas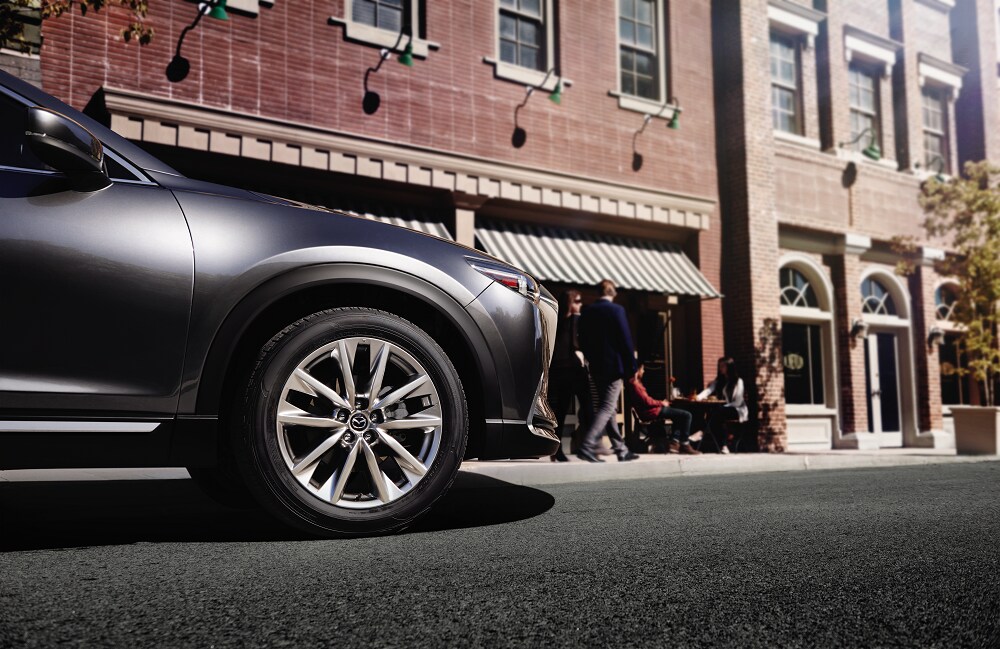 When it comes to Mazda vehicles, you'll find sleek and athletic sedans, crossovers, and SUVs. By leasing, you can get behind the wheel of an attractive Mazda every few years!
For instance, there's the Mazda CX-9, a 3-row SUV that is ideal for navigating winding roads and packing up lots of gear and equipment. If you want to go slightly smaller, the Mazda CX-3 and Mazda CX-5 are ideal options as well.
If you want a sedan, the Mazda3 is a slender yet powerful model that will certainly enliven your daily commute. Of course, if you want to pack as much fun as possible into a bite-size package, the Mazda MX-5 Miata is a superb choice. This energetic sportscar has deft handling, thrilling acceleration, and an expertly tuned suspension to help you savor every curve and sweep of the road.
Take a look at a few model-specific lease deals:

About Our Mazda Lease Deals
We're happy to customize a lease deal to better fit your needs. As you begin to sort through different offerings, you'll find worthwhile perks, such as access to our modernized service facility.
If you want to further customize your plan, you can sit and talk with one of our knowledgeable advisors. They'll take the time to learn about your individual situation before making recommendations.
You can even get started online using the online scheduler tool!
Choose a Mazda Lease Deal Today!
If you find you're ready to drive a new Mazda model around Saylorsburg, PA, contact Ray Price Mazda. We'll be happy to schedule a test drive before discussing the specific details!