Apple CarPlay: How-To Videos
Android Auto How-To Videos

Mazda continues to place driver enjoyment at the forefront for drivers around East Stroudsburg, Stroudsburg, Easton, Brodheadsville, Saylorsville, and beyond. How do they accomplish this? Well, part of it is due to Mazda SKYACTIV ® TECHNOLOGY, a system that improves the efficiency of your Mazda model without diminishing the riveting performance.
To further explain SKYACTIV® TECHNOLOGY, the team at Ray Price Mazda developed this insightful article!
Core of SKYACTIV® TECHNOLOGY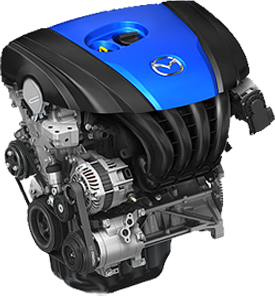 So, what aspects of Mazda vehicles does SKYACTIV® TECHNOLOGY influence? Actually, there are quite a few! They work in unison to improve efficiency while maintaining that heralded Mazda performance:
Body construction
Engine technology
Chassis
Transmission
Typically, the system works to extract more production from each mechanical part, from the engine to the transmission, in any driving scenario. One of the most beneficial parts of SKYACTIV® TECHNOLOGY is that it'll improve your vehicle's overall performance, whether you're a daily commuter, a road-tripper, or a family-hauler.  
The impact will be immediate-especially on your drives in your Mazda model around your community. You'll first revel at the way the car enthusiastically accelerates from a standstill or out of corners. Then, you'll check the current fuel economy and realize you're moving in a highly efficient manner, too.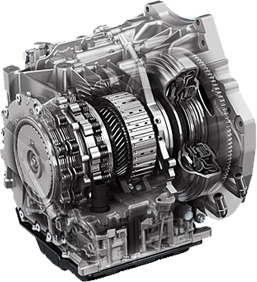 SKYACTIV® TECHNOLOGY & Transmissions
There are two fabled Mazda transmissions that showcase the ability of the SKYACTIV® TECHNOLOGY: the SKYACTIV®-Drive 6-speed automatic transmission and the SKYACTIV®-MT 6-speed manual transmission.
If we start with the SKYACTIV®-Drive 6-speed automatic transmission, it's tough not to talk about the steady buildup of power. As you press down on the pedal, you'll feel the stable power growing in a smooth yet efficient manner.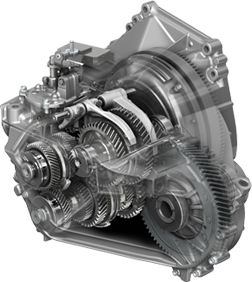 Once you get up to your desired speed, the 6-speed transmission will hold the power appropriately and anticipate downshifts in advance. Models that use this incredible transmission include:
Mazda3
Mazda6
Mazda CX-5
As for the SKYACTIV®-MT 6-speed manual transmission, its playful nature and short-throw shift changes make it a delight to drive, especially in the Mazda MX-5 Miata. This transmission is expertly crafted for drivers who love the feel of a manual along with the shifting of a sports car.
An Improved Chassis
The chassis of your Mazda model is another component that receives a significant boost from SKYACTIV® TECHNOLOGY. There are two specific goals that Mazda engineers aimed for in the lab and they succeeded on both ends:
Nimbleness at low speeds
Stability at high speeds
To balance this combination in all models, the framework consists of ultra-high, tensile-strength steel. The result is a chassis that's lighter, stiffer, and stronger.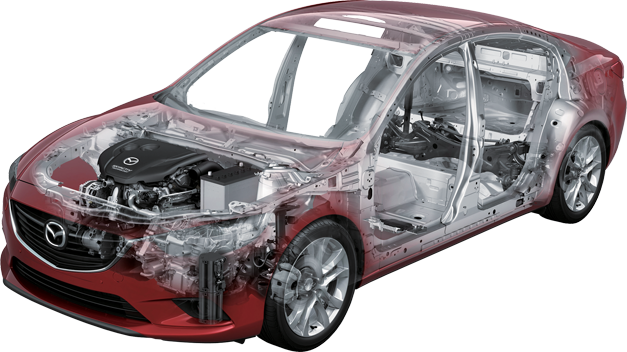 Experience SKYACTIV® TECHNOLOGY
If you want to see what Mazda SKYACTIV® TECHNOLOGY feels like around the roads of East Stroudsburg, Stroudsburg, Easton, Brodheadsville, and Saylorsville, give Ray Price Mazda a call and we'll happily arrange a test drive!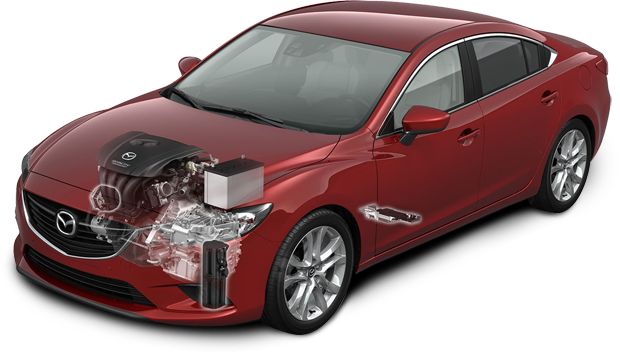 1) Mobile Start
2) Personalized Settings
3) 360-degree View
4) Pre-Loaded Entertainment
5) Configuration Display
6) Navigation
7) Voice Recognition
8) Commander Control
9) Active Driving Display
Test Drive One Today!
4) Pre-Loaded Entertainment
9) Active Driving Display