If you're in the market for a new ride, considering whether to lease or buy early on is a big step in setting your future finances up for success.
To help East Stroudsburg, Stroudsburg, Easton, Brodheadsville and Saylorsville area car seekers decide which payment plan is better for their lifestyle and budget, Ray Price Mazda's loan and lease experts debunked the pros and cons of leasing vs. buying a car below.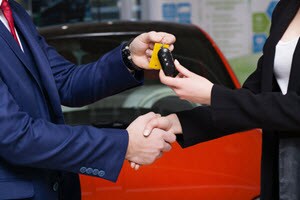 Lease vs Buy a Car: The Basics
Buying: When you decide to buy a car, you put a down payment toward the cost of the vehicle. The remaining cost is paid for through a loan you receive through a bank or credit union.
Each month during repayment (on average, four to six years), you'll make a loan payment back to the bank, until the full value of the vehicle is repaid. Once your final payment is made, you'll own the car, and the title will transfer over to you.
Leasing: Leasing is a bit of a different scenario. By leasing, you still sign off on an agreement and make payments, but you never own the car.
After your leasing period has come to an end (typically two or three years), you're responsible for turning over the keys. From there, you can either buy the car or move on to another lease or finance opportunity.
Buying Is Best If…
You put a lot of miles on your cars: A daily 1-hour commute, road trips, etc. won't stand up to the annual mileage restrictions of a lease.
You're in it for the long haul: You like this car and can see yourself driving it for many years, not just the period you spend paying for it.
You have money in the bank: Buying a car will have higher monthly payments than leasing, since you're paying for the full value of the vehicle. If you can, consider making a higher down payment at signing to minimize the cost of your monthly loan payments.
Apply for financing online now!
Leasing Is Best If…
Cash is tight right now: Leasing is a good "in the meantime" alternative while you save up to buy a car in the future.
You're exploring your options: Treat it like a test drive in ownership. And while behind the wheel of a new car every couple of years, you'll be keeping up with the latest in-car technology.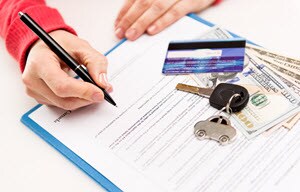 You don't travel much: And won't exceed the annual 12,000-mile restriction featured on most leasing agreements.
Estimate what you can afford with our car payment calculator.
Buy vs Lease a Car
Which option did you answer "yes" to more? If you're still not sure whether buying or leasing is best for your situation, give the Ray Price Mazda finance team a shout! We're committed to providing personalized financing for each of our customers, and we'd be happy to walk you through your options.
East Stroudsburg, Stroudsburg, Easton, Brodheadsville and Saylorsville area car shoppers can get in touch with us today by filling out our online contact form.