If you're searching for an athletic and eye-catching SUV for your daily travels, consider our Mazda CX-5 lease deals near Scranton, PA. Leasing is a financially savvy decision that gives you the opportunity to drive your favorite model without making any long-term commitments.
If this sounds appealing, then continue reading to learn about our specific lease deals, how leasing works, and more information on the Mazda CX-5 itself. If you have any further questions after completing this copy, our insightful staff at Ray Price Mazda will be happy to address them.
How Does Mazda CX-5 Leasing Work?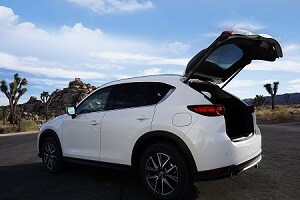 Before diving into our various lease deals, it's important to understand how the leasing process works and how it benefits you as a driver.
The basis of leasing is that you'll rent your favorite model, like the Mazda CX-5, from the dealership for an extended period of time rather than buying it outright.
During your lease, which typically lasts a few years, you'll make monthly payments before ultimately trading the vehicle back in once the lease expires. At this point, you can opt to lease a different vehicle or a more modern version of the vehicle you just had.
Many drivers prefer this method of payment because it provides them with flexibility, both financially and personally. Also, driving a new model every few years is a great way to enjoy the latest features and upgrades that Mazda will develop over time.
Review the Mazda CX-5
The Mazda CX-5 is a particularly keen model to lease because it offers a distinct level of versatility. Plus, it epitomizes two traits Mazda is so well-known for: style and speed.
The performance of this sleek SUV will turn dreary daily commutes into leisurely sport rides, for instance. It does this not only with top-end speed but with responsive handling, confident brakes, and lively acceleration from a standstill.
The styling speaks for itself after taking one look at the unique body shape and smooth lines that highlight this SUV. Finally, with ample amounts of cargo space, passenger room, and the helpful ability to reconfigure your cabin to satisfy specific needs, a Mazda CX-5 lease is great for families on the go.
You May Also Like: Mazda CX-5 Vehicle Reviews
About Our Lease Deals near Scranton PA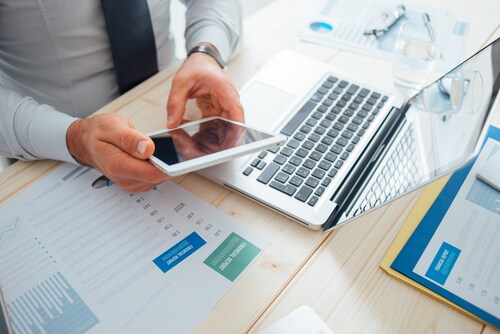 If you happen to be near the Scranton, PA, area, you'll want to check out the various lease opportunities offered at our dealership.
We cater our lease deals to your driving needs, which means you'll have several perks, including access to our stately service center. When you stop by for an oil change or tire rotation, you'll be saving money because all of our leased models stay covered under our specific dealership warranty.
If you have further questions about leasing, our staff of financial experts will happily sit down and speak with you!
Lease a Mazda CX-5 Today!
Leasing is a terrific decision for folks who want to drive their favorite model for the next few years. So, consider the Mazda CX-5 lease deals we have available and if you have any additional questions, contact our Ray Price Mazda staff!