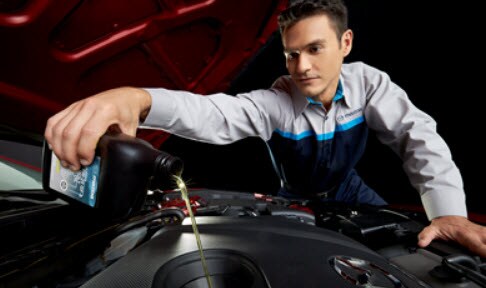 Cars require a certain level of maintenance to run at peak performance. For instance, an oil  change will go a long way towards enhancing the lifespan of your vehicle.
How Often You Should Get Your Oil Changed 
What Happens If You Don't Change Your Oil?
Ray Price Mazda is a great place to get an oil change for anyone in the Stroudsburg, East Stroudsburg, Easton, Brodheadsville and Saylorsville areas. You can be sure that we'll service your car using only the best factory parts and the highest standards of care from a state-of-the-art, high-tech service center.  
Why Does My Car Need an Oil Change?
It's easy to overlook the importance of this routine maintenance procedure, but if the issue goes unaddressed for too long, an engine can fail entirely.Motor oil is vital to the well-being of a car because it runs through the engine and serves a variety of purposes. First, it acts as a lubricant to prevent wear and damage inside the engine. This helps support the durability of the vehicle while also keeping the engine clean. Neglecting to change the oil will, over time, corrode an engine from the inside. Also, if oil levels drop too low, the engine can overheat.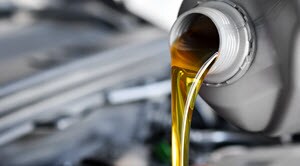 How Often Should I Change My Oil?
This question depends on several factors, such as the age of the engine, climate conditions, mileage, and driving frequency. However, an oil change every 5,000 miles should do the job. If you want to be extra cautious, you can change it every 3,000 miles. 
If you don't know the last time your oil was changed, you can simply look at the oil itself to see if it's in good shape. When oil is first put into a car, it will have a clean, glossy look. After miles and miles of use, the oil will become dirty, thick, and almost black. This change in appearance is noticeable, and it means the oil needs to be changed immediately.
Oil Change near Me
When cars receive regular maintenance, they're more likely to perform well into old age. If you need an oil change near Stroudsburg, East Stroudsburg, Easton, Brodheadsville and Saylorsville, schedule a service appointment at Ray Price Mazda. We have a team of trained technicians who specialize in performing a variety of services, and they'll be more than happy to assist you with all your oil change needs. 
Schedule Oil Change
Hours
Monday

08:00AM - 05:00PM

Tuesday

08:00AM - 05:00PM

Wednesday

08:00AM - 05:00PM

Thursday

08:00AM - 05:00PM

Friday

08:00AM - 05:00PM

Saturday

08:00AM - 04:00PM

Sunday

Closed