Drivers in East Stroudsburg, Brodheadsville, and Scranton know how important it is to maintain their vehicle, which includes getting regular oil changes. Still, how can you know for sure that you're getting your oil changed frequently enough?
Our team at Ray Price Mazda has taken it upon itself to create this informative oil change guide, so you have all the information you need to know to keep you on track. Let's get started with the basics-what does your engine oil do?
Your Engine Oil's Job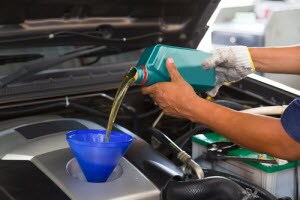 The purpose of the oil in your engine is to keep everything lubricated. With all the parts in and around it moving at such high speeds, there needs to be something there to keep everything running smoothly and not overheating. That's the main purpose of your oil. 
Another job that your engine oil does is keep your engine's parts clean. While it's lubricating, it whisks away build-up and dirt to ensure that these parts can do their jobs. However, your oil doesn't stay clean forever, which is what makes oil changes so important.
Conventional Oil vs Synthetic Oil
While all engine oils have the same job, there are several different types of oil. The two main types are conventional oil and synthetic oil. Conventional oil, the original engine oil, is made from natural resources like petroleum. Synthetic oil, on the other hand, is man-made.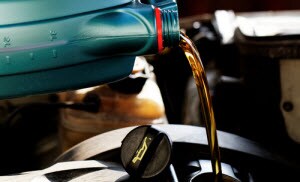 Both types of oil have many pros. Conventional oil is a bit more affordable, while synthetic oil is a little more resistant to breaking down. When deciding which one is best for your vehicle, you'll want to consider all their individual pros and cons.
When You Should Get Your Oil Changed
Now that you have a better understanding of what oil does and is, let's get down to brass tax. How often you should change your oil depends on a couple of different factors. However, the one aspect that affects your oil change timeline the most is whether you use conventional oil or synthetic oil.
As a rule of thumb, conventional oils should be changed about every 5,000 to 6,000 miles. This equates to about every six months with regular commutes and errand runs. Synthetic oil should be changed every 10,000 or 15,000 miles, or about once a year.
However, there are other factors that can shorten the intervals between your oil changes, such as frequent stop-and-go traffic. This can result in your oil needing to be changed more often.
Schedule Your Oil Change Today at Ray Price Mazda!
In this guide, you learned about what your oil does; the types of available oils; and how often you should get your oil changed, depending on your personal habits and preferences. We hope that you now have all the information you need to get your oil change schedule on track.
Think it's about time for an oil change? Come down to Ray Price Mazda and get your oil changed today. We're just a short drive from East Stroudsburg, Brodheadsville, and Scranton. 
Make an Inquiry
Hours
Monday

9:00AM - 8:00PM

Tuesday

9:00AM - 8:00PM

Wednesday

9:00AM - 8:00PM

Thursday

9:00AM - 8:00PM

Friday

9:00AM - 8:00PM

Saturday

9:00AM - 4:00PM

Sunday

Closed