*Please Note, our Service Center provides convenient Saturday hours from 8:00am to 4:00pm!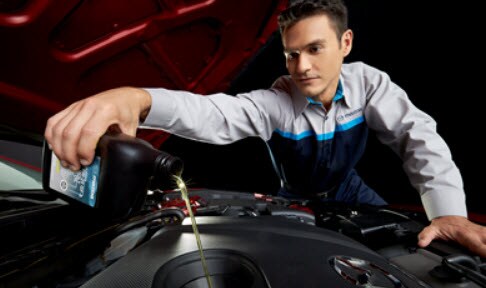 Allentown is a vibrant city in eastern Pennsylvania, home to sites like the Liberty Bell Museum and Coca-Cola Park, where the Lehigh Valley IronPigs minor league baseball team play. You'll want a well-serviced, reliable car to help you explore all the attractions.
If you need an oil change near Allentown, PA, we hope you'll turn the team at the Ray Price Mazda Service Center. Our expert technicians can complete your oil service and have you back on the roads in no time!
Oil Changes from the Experts
As Allentown drivers know, oil changes are essential to the well-being of your car. Our service technicians are experienced when it comes to changing oil, and they'll make sure the process is completed as quickly (and accurately!) as possible.
We want you to return to the roads with confidence, which is why we can use the type of engine oil that's specially recommended for your vehicle, whether it's synthetic or conventional oil. We'll even change the oil filter, too, to help your new oil stay in its prime for as long as possible.
Looking for great deals on oil changes? Check out our current selection of service specials: You may just find a coupon for your next oil change service!
Signs You Need an Oil Change
Oil changes are essential for keeping your engine running at its best. Without regular oil changes, you risk serious damage to your engine over time. It's smart to change your oil every six months or 6,000 miles, but you should also pay attention for key signs:
Black & Dirty Oil: Fresh oil is golden-hued and flows smoothly; oil that's past its prime will appear dark and gritty.
Engine Sounds: Knocking, clunking, and grinding noises from the engine probably indicate low oil levels.
Smell of Oil: If you can smell oil in your cabin, there may be an oil leak somewhere in your vehicle.
If you notice these signs, be sure to schedule your oil change service ASAP! Want to learn more? Read these additional signs you need an oil change.
Automotive Service near Allentown, PA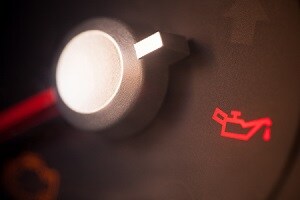 At our service center, oil changes are just the beginning of what we do. Drivers across the region come to us for everything from brake pad replacements to wheel alignments and tire rotations, and we're happy to help you with all your routine maintenance needs.
We'll even handle more complex auto repair services, including repairs to your engine, transmission, and climate control system. Our technicians are factory-trained, so you can always count on expert service at our dealership.
Not sure what's ailing your vehicle? We have top-notch diagnostic technology right here in our facilities. Just swing by with your car, and we'll help you solve the problem!
Get Your Oil Change near Allentown PA
Has it been a while since you've had your oil changed? You don't want to wait around: Schedule service at the Ray Price Mazda Service Center today! Our top-notch technicians will have your car ready for the road in no time.
When you need an oil change near Allentown, PA, our team of professionals looks forward to serving you!