*Please Note, our Service Center provides convenient Saturday hours from 8:00am to 4:00pm!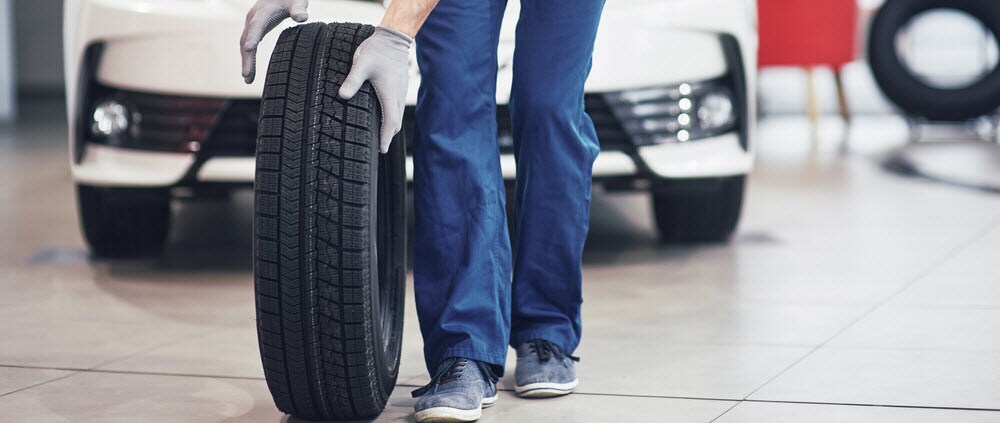 Routine maintenance and care are pivotal for the long-term health of your vehicle. For example, you can receive a wheel alignment near Allentown, PA, by getting in touch with the Ray Price Mazda Service Center. This specific type of service is key for the driving dynamics of your vehicle as well as the long-term health of your tires.
A brief rundown of what a wheel alignment is, how often the procedure should occur, and signs that you may need a tire alignment will all be discussed in the coming sections. Learn more from our Allentown Mazda dealer. 
Wheel Alignment Explained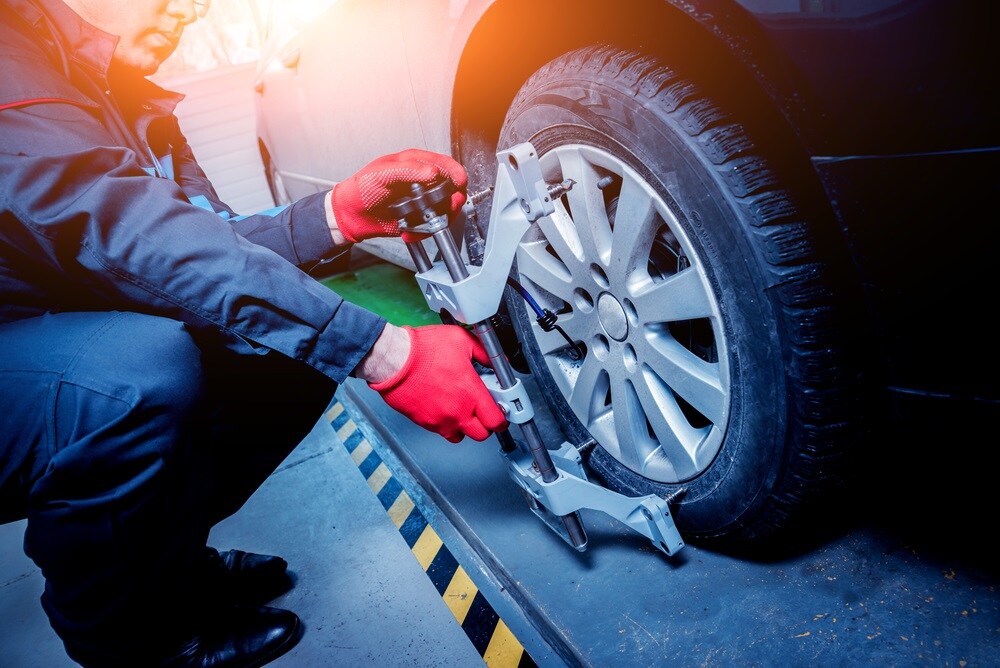 Essentially, a wheel alignment is the adjustment of your tires to ensure that they're properly angled with the manufacturer's recommendation. Wheel balancing is needed because tires tend to move gradually over time, throwing off the original angle and resulting in poor vehicle performance.
When you receive a wheel alignment, your vehicle will come out of the shop running straight as an arrow. This results in a sturdier, safer ride and requires less driving adjustments on the part of the motorist.
Additionally, wheel alignments will help reduce the wear on your tires. If you ignore needed alignments, the tires themselves would begin to wear down drastically due to excessive friction.
How Often Should You Have a Wheel Alignment?
It's recommended that you have your tires aligned annually. This is an easy way to ensure they're staying on the straight-and-narrow and aren't subjected to excessive wear. However, there are a few reasons why you might want to have them aligned more frequently.
To start, drivers who enjoy spirited maneuvers on the road, such as high-speed accelerations or hard-angled turns, should have the tires aligned more often. 
Off-roading can also upset the alignment of your wheels more easily.
Another proponent to keep an eye on is the road surfaces your vehicle is subjected to. 
If your local roads are scarred with potholes and cracks, this can upset the angle of your tires and to ensure peak performance, it's important to receive more regular alignments.
How Do I Know if I Need an Alignment or Balance?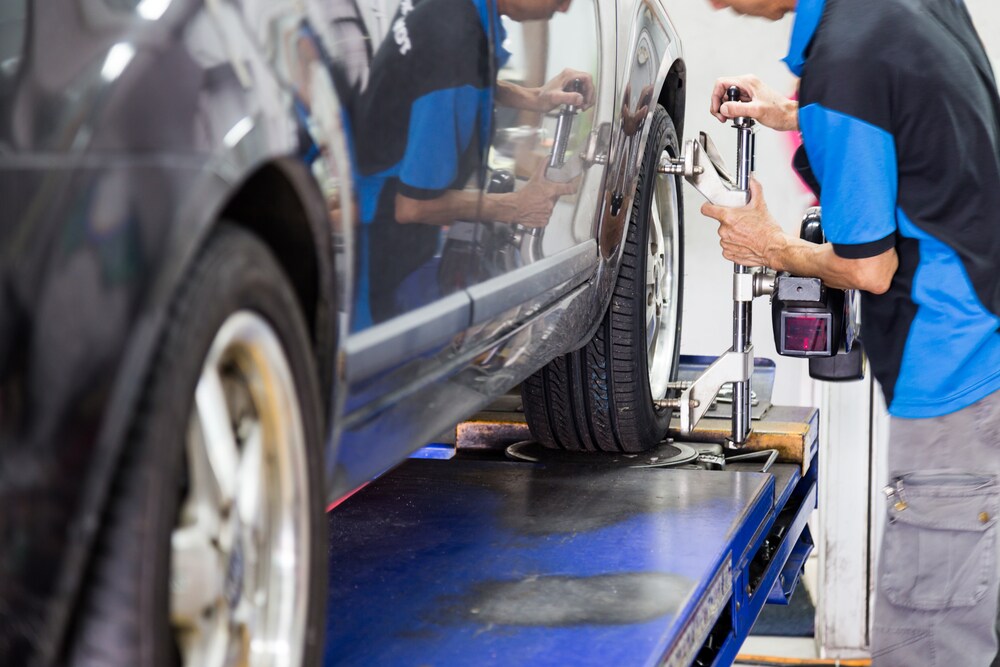 If you aren't sure when you last had your wheels aligned, there are a few car alignment symptoms to watch out for that will let you know an adjustment is needed.
The most obvious sign is pulling. If your vehicle appears to pull either to the left or right without you turning the wheel, an alignment is definitely needed. Tire wear is an indication as well, especially if the wear seems to be occurring at an unnaturally quick rate.
Lastly, if your vehicle feels crooked even as you move straight on the road, that's an obvious sign that a wheel alignment is needed.
Receive a Wheel Alignment near Allentown PA
If you think it's about time you had your wheels aligned near Allentown, PA, you can certainly get in touch with the Ray Price Mazda Service Center. We'll happily adjust your vehicle's tires near Allentown, so you can get back to carving up the local pavement.
You May Also Like: