*Please Note, our Service Center provides convenient Saturday hours from 8:00am to 4:00pm! 

The charming city of Easton is located where the Delaware River and the Lehigh River meet. It's home to all sorts of local treasures, like the National Canal Museum and the relaxing Karl Stirner Arts Trail. To see everything Easton has to offer, you'll need a reliable, well-serviced car to get around town.
If you need a wheel alignment near Easton, PA, stop in and see us at the Ray Price Mazda Service Center. Our team of technicians will make sure everything's aligned for a successful drive in Easton and beyond!
Our Wheel Alignment Services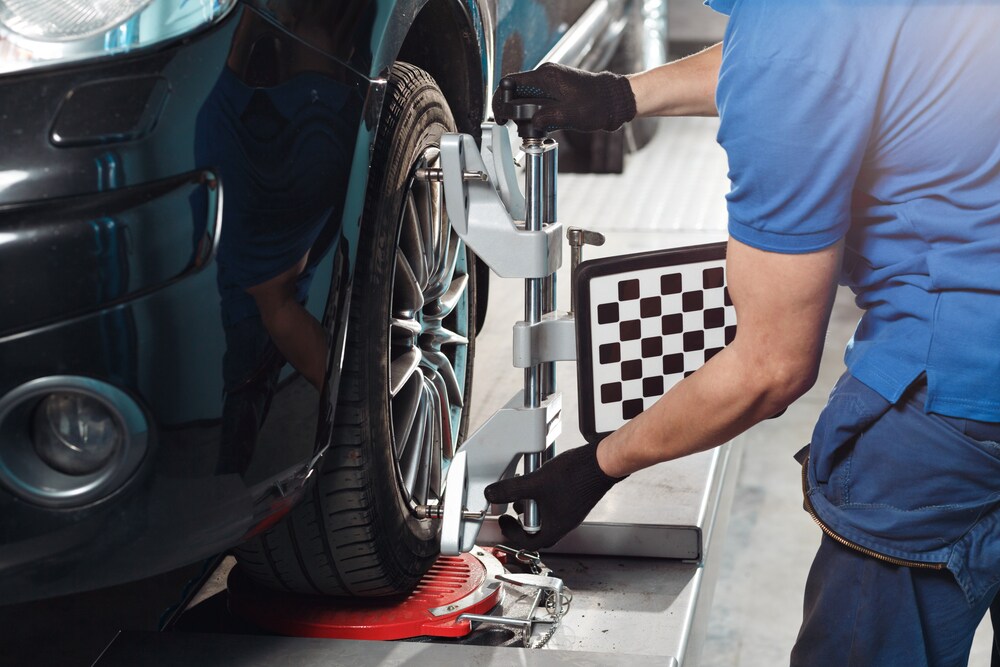 As you drive around Easton, it's possible you've recently come across a pothole, hit a curb, or even been in an accident. All three are common ways to throw your wheels out of alignment, and you'll want service from certified experts to correct the problem.
That's where our service technicians come in. Expertly trained and highly skilled in wheel balancing, they can use computerized alignment technology to ensure that your wheels are aligned with exact precision. We'll have your ride ready for the roads in no time!
We offer both two-wheel alignments and four-wheel alignments here at our service center. Our team of experts can determine which type of alignment is best for your vehicle.
Wheel Alignment Symptoms
Wondering whether it is indeed time for your next alignment? You can watch for warning signs that your wheels' alignment is off. These signs are varied and could signal several different issues, but they include:
Car pulling to one side when driving
Steering wheel is crooked when driving straight
Uneven or rapid tire wear
Squealing tires
For most cars, there is no specific requirement for how often to have an alignment performed. However, if you have one performed every two to three years, and every time new tires are installed, you're setting yourself up for success when it comes to this simple service.
Other Services at Our Dealer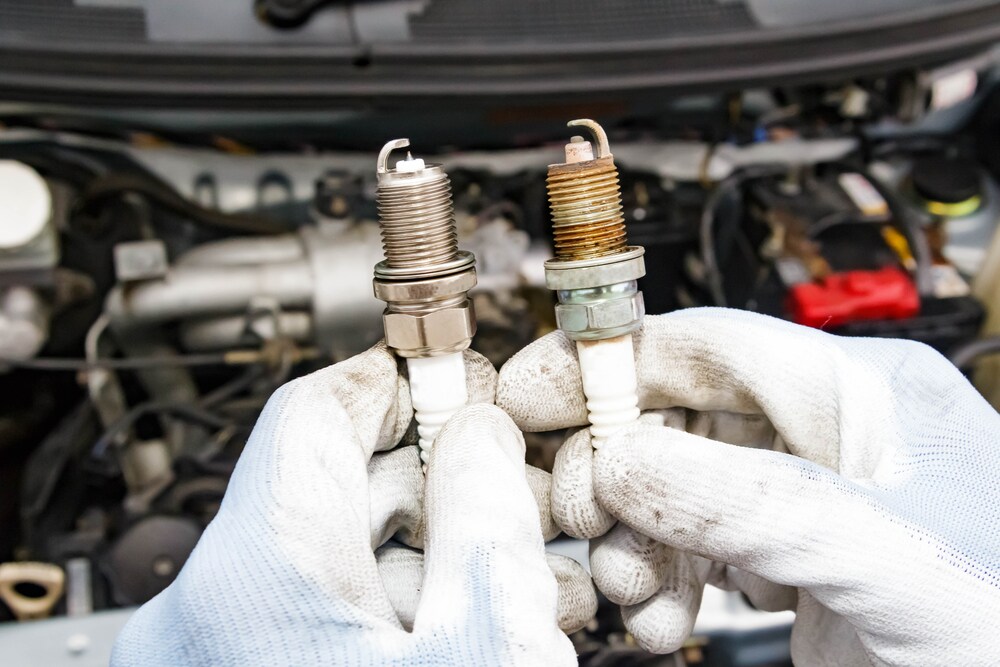 The experts at our service center are happy to help you with much more than just wheel alignments. We can assist with all your routine maintenance items, from oil changes to brake inspections, tire rotations, spark plug replacements, and more.
Our technicians are factory-trained, so you can always expect top-quality service with us. We'll even take on more involved auto repair projects, like engine and transmission repair. We want your car to be fit as a fiddle for the roads of Easton.
Before you schedule service with us, be sure to check out our current service specials. They're a great way to save on select essential maintenance items!
Schedule Wheel Alignments with Us
Has it been a while since your last alignment? If so, you don't want to wait around. Schedule your wheel alignment near Easton, PA, here at the Ray Price Mazda Service Center.
Our expert technicians will handle your car with care and treat it like their very own. We'll get your wheels aligned precisely and accurately, so you can take on the roads with confidence!