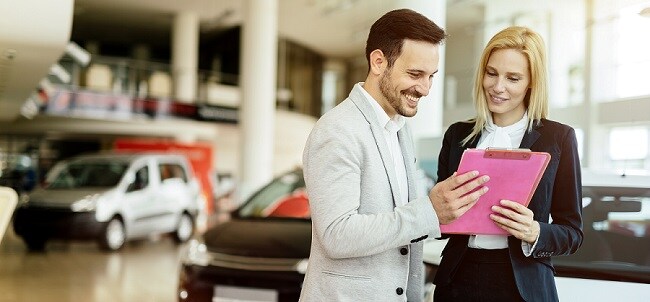 If you're in the market for your next vehicle, you might be considering a pre-owned or certified pre-owned model. A used car can provide you with a car at a lower price than buying new, and it's an option for drivers in Stroudsburg, East Stroudsburg, Easton, Brodheadsville and Saylorsville.
If you're buying a used car, you want to ensure it's taken care of, so it runs like new. Regularly scheduled vehicle maintenance is certainly one way to take care of the car, but there are also some simple tasks that can be performed on your own time to keep the vehicle running smoothly. Check out this guide put together by the team at Ray Price Mazda, and make sure your used car is getting the care and attention it deserves.
Monthly Auto Maintenance and Service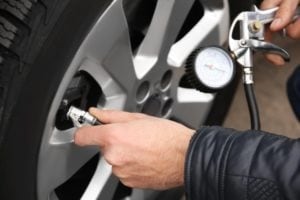 It's a good idea to get in the habit of checking the oil every month. To do this, remove the oil dipstick, wipe it off, and put it back in. Pull it out again, check to see if the oil level on the dipstick is within the "safe" zone, and if it is, everything is fine. If the level appears low, add some oil and check again, until the dipstick is full.
This is the time to check tire pressure, too. The manufacturer recommended tire pressure can be found inside the door jamb on the driver's side, but also in the owner's manual if you have it handy. Invest a few dollars in a tire pressure gauge and make a tire pressure check part of the monthly routine.
Quarterly and Bi-Annual Auto Service
Clean oil is important, so changing the oil and oil filter can protect the long-term health of your engine, and thus, the car itself. An oil change should be completed about every six months or every 5,000 miles, but we'll certainly let you know what the best course of action is based on the car you've purchased and the manufacturer recommendations.
It's also a good idea to check fluid levels in the car, including windshield washer fluid, brake fluid, power steering fluid, and transmission fluid. Our service center will be happy to take care of this for you, but if you like to do projects on your own time, checking every three or four months is a good idea.
Yearly Vehicle Maintenance
The yearly maintenance checklist should include a check of:
Windshield wiper blades
Brakes
Spare tire
Exhaust system
Headlights
Brake lights
Shock absorbers
Our maintenance team will check these items for functionality, and rotate tires. Tires will generally be rotated from the rear to the front and vice versa for more even wear over time.
Used Car Maintenance at Our Service Center
This checklist is a helpful guide to caring for your used car. At Ray Price Mazda, our service center is here to assist you in taking care of your important investment.
As you drive the roads of Stroudsburg, East Stroudsburg, Easton, Brodheadsville and Saylorsville, keep an eye on these vehicle maintenance items. If you're in need of any vehicle repairs or would like our experienced service team to look at your car, schedule service today!