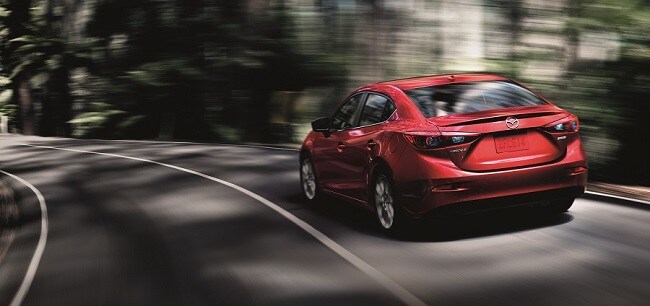 Compact cars offer far more than their segment name lets on. In fact, small sedans like the 2018 Mazda Mazda3 and 2018 Subaru Impreza make a great choice for commuters, road trippers, and even growing families.
If you're on the lookout for a reliable and stylish compact car for traveling around Stroudsburg, Brodheadsville, and Easton, PA, the Mazda3 and Impreza surely fit the bill. Ray Price Mazda in East Stroudsburg put together the following comparison to help you see which one is the right fit for your lifestyle.
Mazda3 vs Impreza: Engine Performance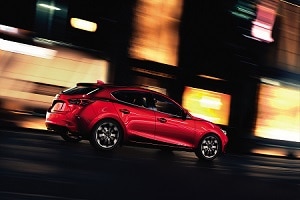 With petite builds and sporty setups, small cars are often some of the most fun to drive. Let's take a look at the available power that the Mazda3 and Impreza have in store.
2018 Mazda3: standard 2.0L 4-cylinder, available 2.5L 4-cylinder; horsepower range of 155 to 184 HP
2018 Impreza: standard 2.0L 4-cylinder engine; horsepower range of 152 HP
The new Mazda3 and Subaru Impreza offer quite similar starting engines, but only the Mazda3 has a larger engine for drivers to select for more pep at the pedal. While the Impreza's starting power is comparable, unfortunately, it doesn't offer a more enthusiastic powerhouse. If you navigate the highway often or traverse hilly roads, having more power can help you accelerate faster for a smoother drive.
Compact Cars Interior Space
Despite belonging to a small car class, the Mazda3 and Impreza manage to carve out plenty of space to accommodate five passengers (and their gear!).
Up front, both models have over 42 inches of front-seat legroom, providing the driver and front seat passenger with ample room to stretch out and enjoy the ride. Speaking of getting comfortable in the driver's seat, both vehicles have a standard tilt-and-telescoping steering wheel that you can use to fine-tune the wheel's position to adapt it to your height and posture.
Under the trunk lid, the 2018 Mazda3 and Impreza keep things a tight race again with 12+ cubic feet of trunk space (12.4 cubic feet in the Mazda3 vs. 12.3 cubic feet in the Impreza), allowing ample room for groceries and essentials for a day on the trails.
2018 Mazda3 vs 2018 Subaru Impreza: Media & Technology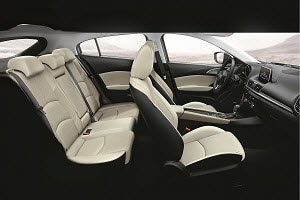 How do these two fare when it comes to keeping you connected on your daily travels? Bluetooth® and rearview cameras are shared standards in both rides, allowing you to call a friend hands-free and have a better idea of your surroundings when you back up.
Beyond these shared features, you'll notice a few more cutting-edge standard features in the Mazda3. These include Push Button Start, two USB ports, a 6-speaker audio system, and a 7-inch touchscreen. The entry-level Impreza includes a 4-speaker audio system and a 6.5-inch touchscreen.
Push Button Start allows you to make fumbling with keys a thing of the past for a smoother departure routine. With your key somewhere in your bag or pocket, simply press the ignition to get going. Also, the Mazda3's multiple USB ports are sure to come in handy to keep all of your devices charged.
2018 Mazda3 vs 2018 Subaru Impreza
The 2018 Mazda3 and the 2018 Subaru Impreza are both strong contenders in the compact sedan class. If you're seeking a peppy commuter with today's convenience technology standard, the 2018 Mazda3 may be just your style.
Get some quality one-on-one time in with the capable Mazda3 sedan or hatchback at your local Mazda dealer serving East Stroudsburg, Stroudsburg, Brodheadsville, and Easton, PA. Schedule a test drive today!