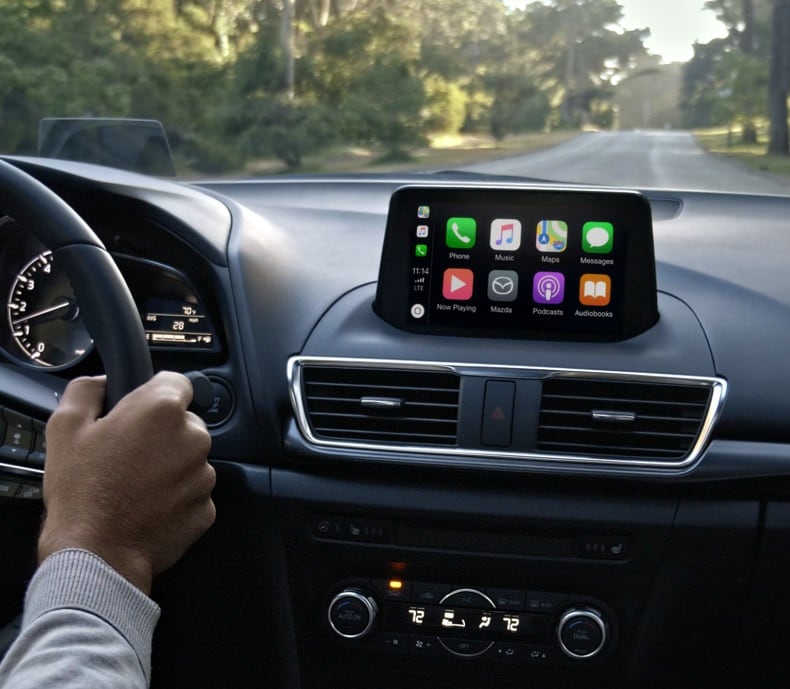 As technology advances, we try to connect that technology to our daily life. Mazda is doing just that with its line of infotainment systems, MAZDA CONNECT™. At Ray Price Mazda, we want drivers in the East Stroudsburg, Stroudsburg, Easton, Brodheadsville, and Saylorsville areas to know the best vehicles for applying technology to their lives.

Read more to learn about the MAZDA CONNECT™ system and how it can keep you informed, entertained, and even improve your driving habits.
Integrated Information
MAZDA CONNECT™ is a hands-free infotainment system that allows you to stay informed, even while you drive. It can connect with your phone using Apple CarPlay™ or Android Auto™, allowing your car to receive calls for you. It can also help you read texts without distracting you from the road.
This infotainment suite enables easy use of your phone as well as a host of other apps that are on it. By connecting your phone with Apple CarPlay™, you can use navigation and listen to podcasts. Technology is deeply integrated with your car using the Mazda infotainment system.
Accessible Entertainment
It can be difficult to stay entertained while you're driving long trips. With MAZDA CONNECT™, it's easy to access entertainment on demand with a built-in radio and music streaming apps, such as Aha™ and Pandora®. Apple CarPlay™ adds even more functionality.
With this infotainment suite, you have convenient access to all your favorite music, radio stations, and podcasts in a simple, hands-free infotainment system.
Staying Safe and Distraction-Free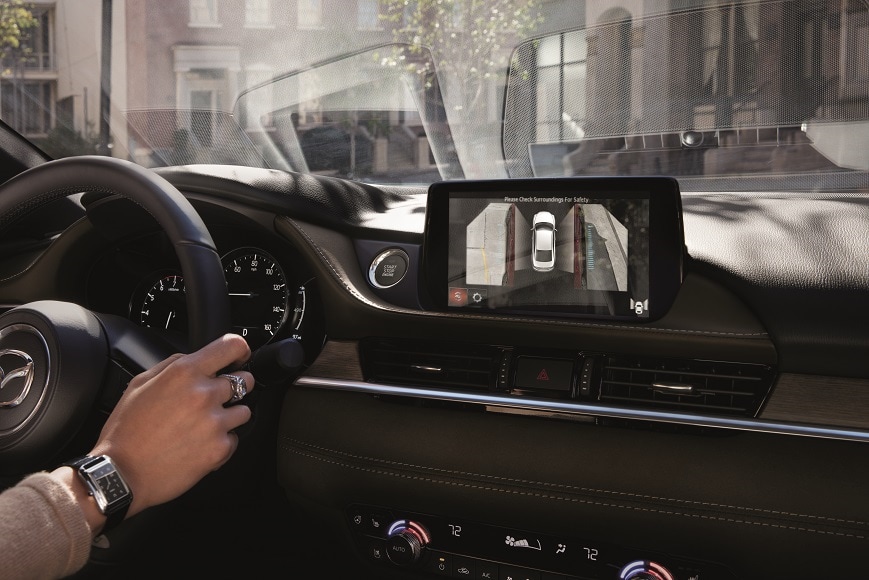 MAZDA CONNECT™ also allows you to control your vehicle's Active Driving Display. This technology creates a heads-up display on your windshield that helps you read information from your dashboard without having to take your eyes off the road.

You can use your Mazda infotainment system to customize your Active Driving Display to suit your needs. By doing so, you're always receiving the information relevant to you, so you can stay as safe as possible.
You won't have to worry about looking away from the road to check your speed or your gas gauge. Instead, the information is all right in front of you, helping to keep you away from distractions.
Becoming a Better Driver with MAZDA CONNECT™
You can also find information on your Mazda infotainment system that informs you of how safe you are as a driver. The system will monitor the weight distribution on your passenger seats to see if braking caused your passengers to lurch forward or if a turn made them move to the side.
Using your vehicle's infotainment display, you can read a report of your driving to learn how you can improve. You can then try to brake more gradually or take turns more carefully.
The Mazda infotainment system makes it easy to stay safe and focused. You can learn how to not only create a better driving experience for yourself, but a better riding experience for your passengers.
Experience MAZDA CONNECT™ at Our Dealership
At Ray Price Mazda, we want to help drivers in the East Stroudsburg, Stroudsburg, Easton, Brodheadsville, and Saylorsville areas integrate technology with their driving experience. With this infotainment suite, integrated technology and smart design create a safer, more entertaining drive for everyone.
If you want to see what MAZDA CONNECT™ can do for you, schedule a test drive with us over the phone or online today.