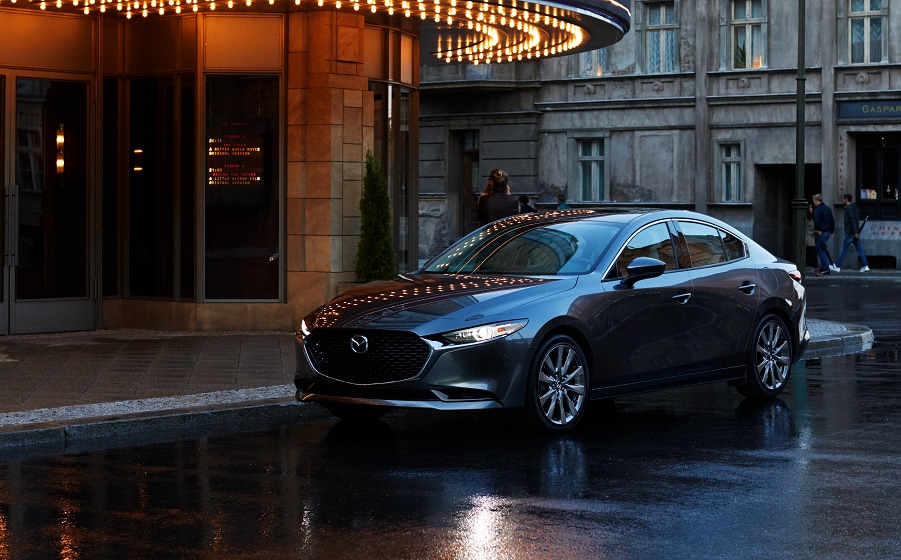 The innovative thinkers at Mazda have helped the Mazda3 become a continuous trailblazer in terms of performance, and the 2019 model is a good representation of this fact. Our 2019 Mazda3 review will give you an inside look at the cutting-edge engine specifications in this athletic sedan, as well as the exterior design and infotainment technology.

For drivers in the East Stroudsburg, Stroudsburg, Easton, Brodheadsville and Saylorsville communities, you can continue to receive information on this impressive sedan by contacting Ray Price Mazda!
Check out our current Mazda3 lease deals!
Innovative Engine
Mazda is always looking to get a leg up in terms of performance, and the 2019 Mazda3 takes this aim to an entirely new level.
For example, there's palpable excitement surrounding the new available engine, which is a supercharged 4-cylinder that utilizes a newfound technology deemed SKYACTIV®-X. The reason this motor is generating so much attention is because it works to combine the best aspects of conventional fuel and diesel fuel.
Essentially, this engine utilizes a combination of traditional spark ignition and compression ignition, allowing it to showcase explosive acceleration and horsepower while also generating the type of powerful torque capabilities commonly found in diesel engines.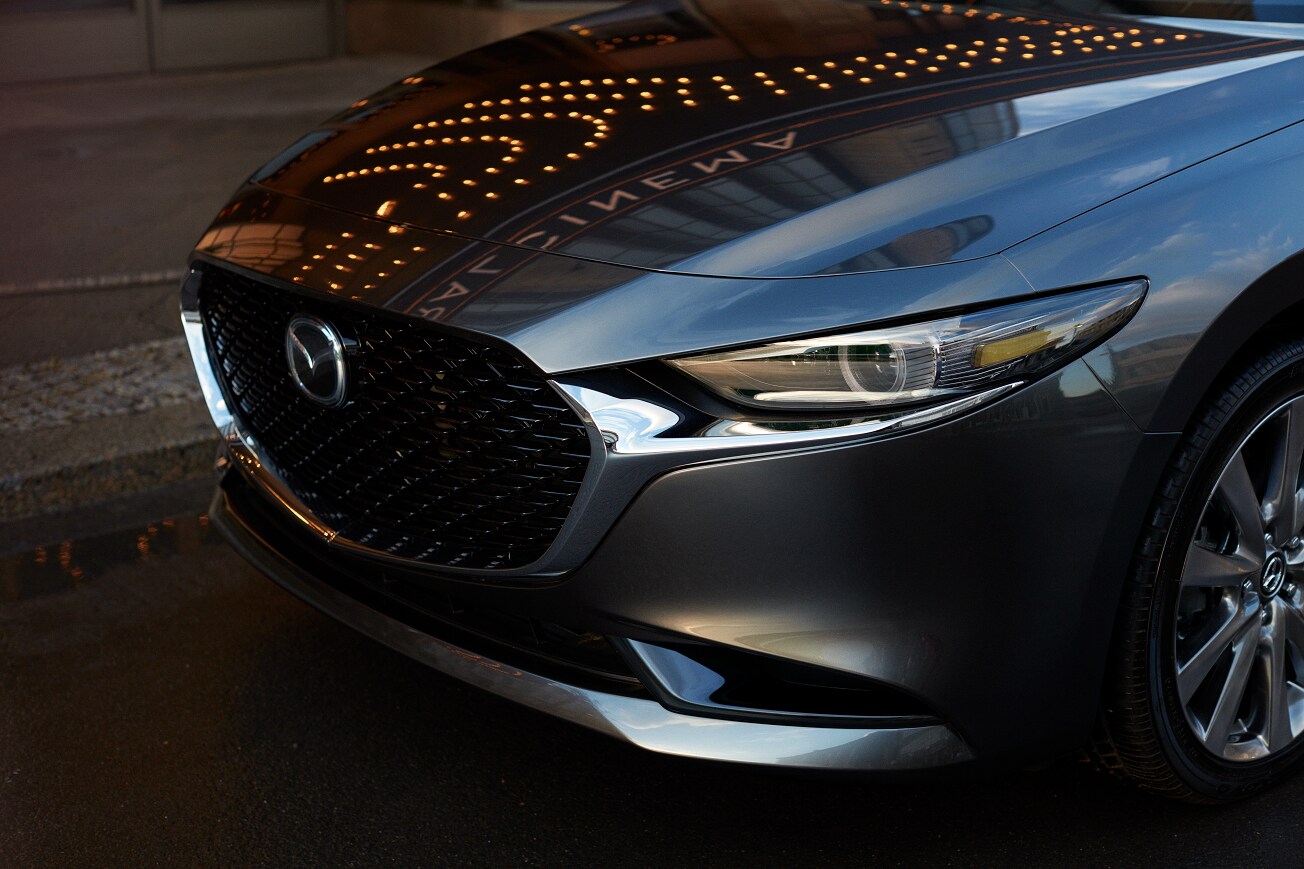 The specifications for this engine are estimated to be about 190 horsepower and 207 lb-ft of torque.
Mazda3 Exterior Shape & Stylings
The smooth, fluid frame of the 2019 Mazda3 lends itself to performance. For starters, the aerodynamic lines that stretch across the body of this sedan help it cut through spiraling gusts of wind. This is crucially important because the high-performance engine discussed in the previous section means drivers will often be faced with the brunt of wind.
The uniquely shaped grille of this sedan, which appears slightly concave when looking at it straight on, is highlighted by an intricate, honeycomb-like pattern. This grille is also flanked by two razor-thin headlights that concentrate and amplify light output, so you receive stunning illumination on even the darkest roads.
Finally, the 2019 Mazda3 comes with the usual assortment of tire and wheel variations, color and trim styles, and various badging possibilities, too.
Infotainment Technology & Connectivity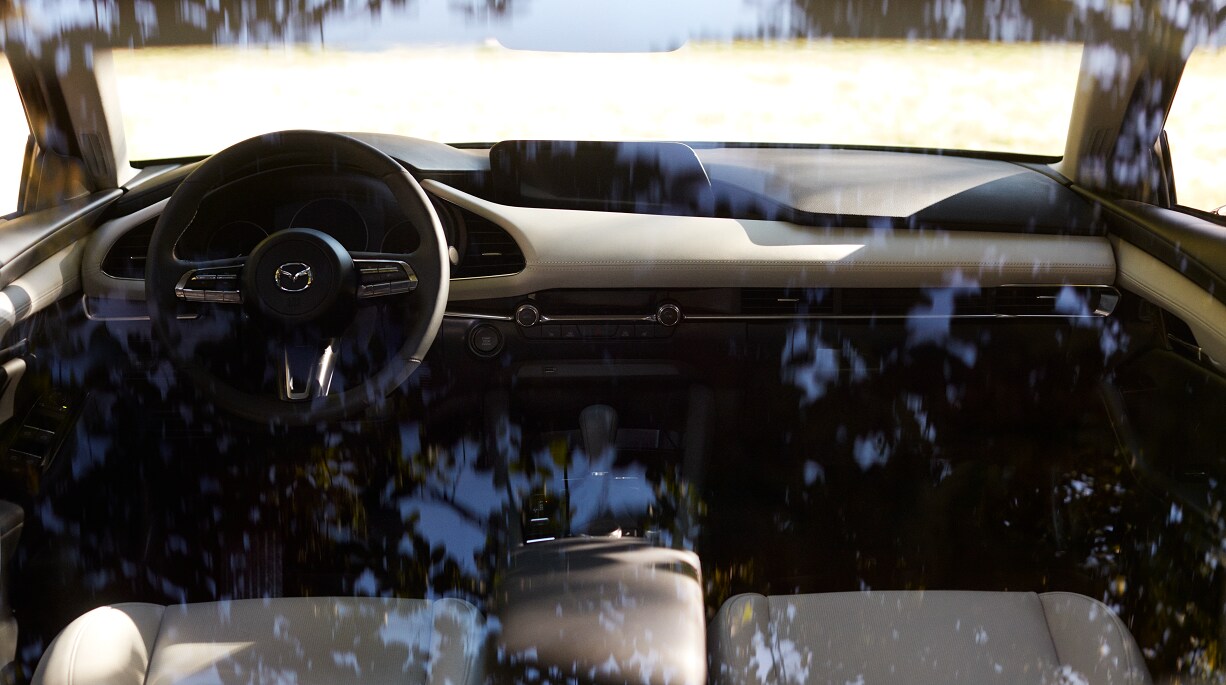 The interior of the Mazda3, like many other Mazda models, is flush with intuitive technology that will allow you to sync various devices with your vehicle.

The most notable setup is the Apple CarPlay™ and Android Auto™ integration systems. With these capabilities, you can pair your smartphone with the vehicle before pulling up various apps, music, or navigation features right on the touchscreen display.
Get More Information on the 2019 Mazda3
The highly anticipated Mazda3 continues to create a unique buzz in East Stroudsburg, Stroudsburg, Easton, Brodheadsville, and Saylorsville. If you would like to receive more information about this sleek sedan, get in touch with the friendly staff at Ray Price Mazda!
We'll happily answer any questions you may have and get you ready for this high-end Mazda model!