In summary, the 2019 Mazda CX-5 can tow up to 2,000 pounds.
Finding the perfect fit for your next crossover SUV in East Stroudsburg, Stroudsburg, Easton, Brodheadsville, and Saylorsville might not be as hard as you think with options like the 2019 Mazda CX-5. If you're looking for incredible towing capacity to match the convenient features of a crossover, you're in luck!
The Mazda CX-5 towing capacity and overall capability has exceeded expectations. To give you the full scoop on just how much this versatile vehicle can pull around, we've put together this review on the towing capacity of the Mazda CX-5 along with some other fun facts!
Related Post: 2019 Mazda CX-5 Configurations Guide
Mazda CX-5 Maximum Towing Capacity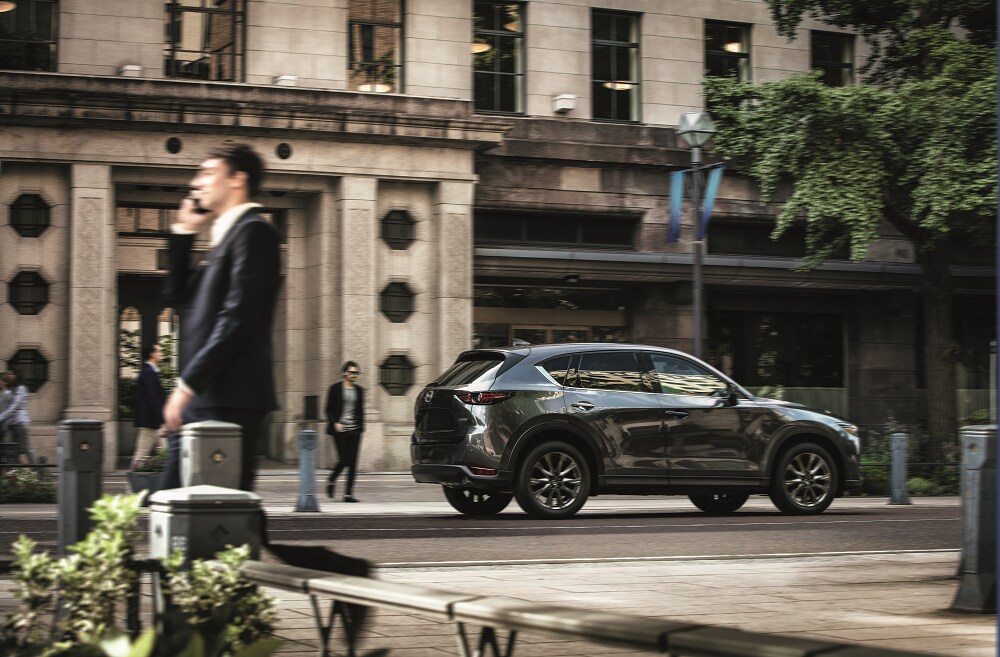 The 2019 Mazda CX-5 outdoes itself when it comes to its maximum towing capacity. You'll be able to pull up to 2,000 pounds with this standout vehicle, which is an impressive number for its class.1 Most people don't have a feel for or experience with towing, so what exactly can 2,000 pounds tow?
With a towing capacity of up to 2,000 pounds, feel free to hitch up a small boat, trailer, or even a low-weighted RV. Whether you want to bring something extra along on your family vacation or help your college freshman on move-in day, the Mazda CX-5 has you covered.
Mazda CX-5 Cargo Space
Speaking of helping someone move, you might want to know just how much you can pack inside the Mazda CX-5. Behind the back seats, you'll find 30.9 cubic feet of space, which is plenty of room for grocery bags or to bring along your furry family member.
When you fold the back seats down, you'll open up to 59.6 cubic feet of cargo space. You'll have plenty of room to load up some extra luggage for a road trip or maybe even to buy that piece of furniture you've been eyeing up.
With the available Power Rear Liftgate, you won't have to worry the next time your hands are full. You won't suffer from a rollaway grocery cart, either. You can keep your hands on the buggy and simply press the button, and the liftgate will automatically open and close all the way-without your assistance.
Mazda CX-5 Engine Power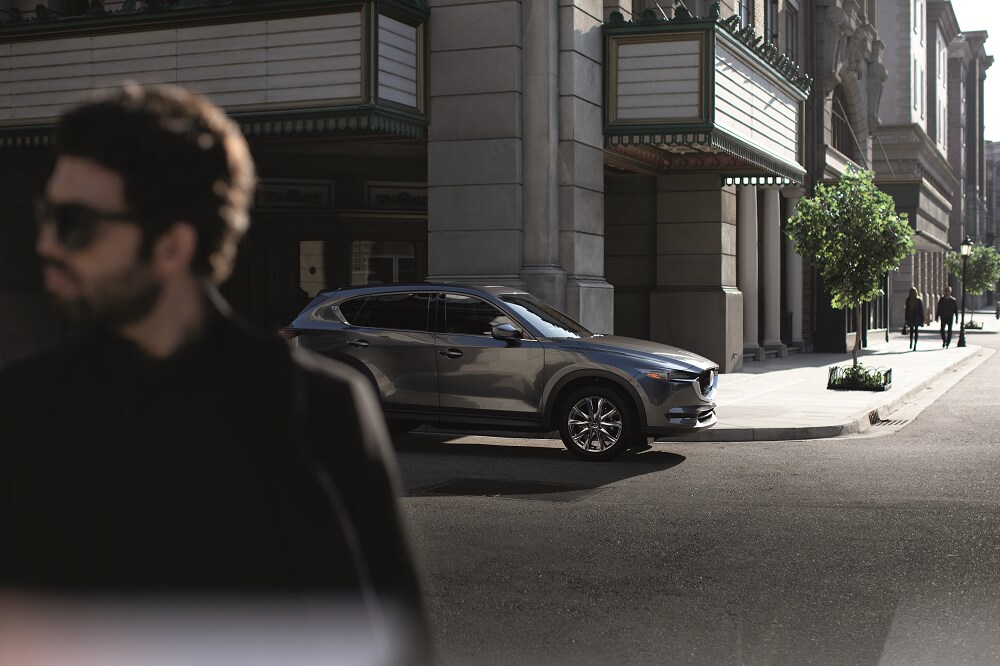 When we talk about towing capacity, engine power certainly comes into play. With two engine options, you'll have the chance to customize your ride! The first is a SKYACTIV®-G 2.5L 4-cylinder engine, which generates up to 187 horsepower and 186 lb-ft of torque.
To increase the power output, go for the 2.5L Turbo 4-cylinder engine that delivers a whopping 250 horsepower and 310 lb-ft of torque.
Learn More About the 2019 Mazda CX-5 Towing Capacity
Now that you know just how much the Mazda CX-5 can tow, it's time to check one out for yourself. Before you arrive, check out our online inventory to determine which specific model you're interested in. If you're in the areas of East Stroudsburg, Stroudsburg, Brodheadsville, Easton, and Saylorsville, contact us at Ray Price Mazda to schedule a test drive today!
1 Up to 2,000 lbs. of towing capacity. Towing capacities shown are maximums and must be reduced by the weight of any passenger, cargo hitch or optional equipment in the towing vehicle. Please refer to vehicle Owner's Manual for details regarding towing capacities and other valuable information. Towing a trailer may have an effect on vehicle's handling, braking, durability, performance and driving economy. For specific information on recommended or required equipment, see your Mazda Dealer. Hitches are available through manufacturers other than Mazda.