The Mazda you leased has served you well throughout East Stroudsburg, Stroudsburg, and Easton, Pennsylvania-from a day shopping at the Stroud Mall all the way to the tranquility of the Monroe Farmers Market. As the end-of-lease date draws nearer, you might have some questions about how to make your return go smoothly.
Here at Ray Price Mazda, our finance team has put together these Mazda leasing FAQs, so you can easily return your leased vehicle and get back out on the roads of Brodheadsville and Saylorsburg, Pennsylvania.
Let's get started!
---
Quick Facts About Mazda Leasing
What are my lease return options?

Return the vehicle
Start a new lease or purchase a new vehicle
Purchase your leased Mazda

What do I need to do to return my leased Mazda?

Restore your leased Mazda to its original state
Return it to the dealership
Fill out the paperwork and pay any applicable fees

Can I return my leased Mazda early?

Absolutely. However, early lease-return fees may apply.
---
What Happens When I Return a Leased Car?

Returning your leased Mazda is as easy as pie. You have three choices:
Purchase your leased Mazda
Return your leased vehicle and lease or purchase a new model
Simply return your vehicle to your Mazda dealership and leave empty-handed
Whichever choice helps you get to where you need to be and gets you the Mazda you desire, we're ready to help. 
---
Can I Buy Out My Mazda Lease?

You can absolutely buy out your lease. This is commonly done in situations where fees have accrued for excess mileage or excess wear and tear. In those cases, it makes more sense to finance the car instead of paying the fees to return it.
If you want to buy or lease a different Mazda vehicle instead, that's all right too. Mazda will waive your lease return disposition fee, if you lease or buy a new vehicle within 30 days of your lease return.
---
What Do I Need to Do Before Returning a Lease?
Mazda provides a full return checklist that you can look over when preparing your lease return. A few highlights include:
Repair the Vehicle as Needed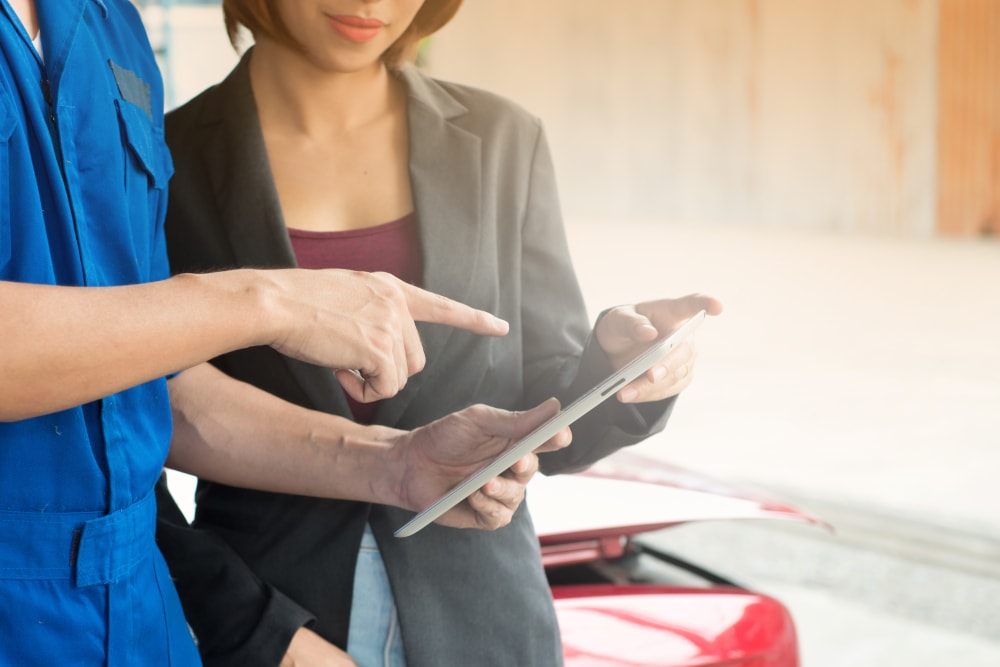 Excess wear and use needs to be buffed out, so you can return the Mazda in a respectable condition.
How does Mazda define excess wear? Through factors, such as:
Scratches or dents larger than a credit card
Damages to lights and glass
Tears, stains, or burns in the interior larger than a credit card
Look over your car. If you notice any signs of excess wear, take your Mazda in for repairs to ensure a smooth lease return.
Bring in the Mazda With All of its Original Equipment
On top of ordinary repairs, the Mazda will need to arrive in the same condition in which it was leased, including the original accessories. You should also bring in your owner's manual, toolkits, etc.
Sign the Paperwork at the Dealership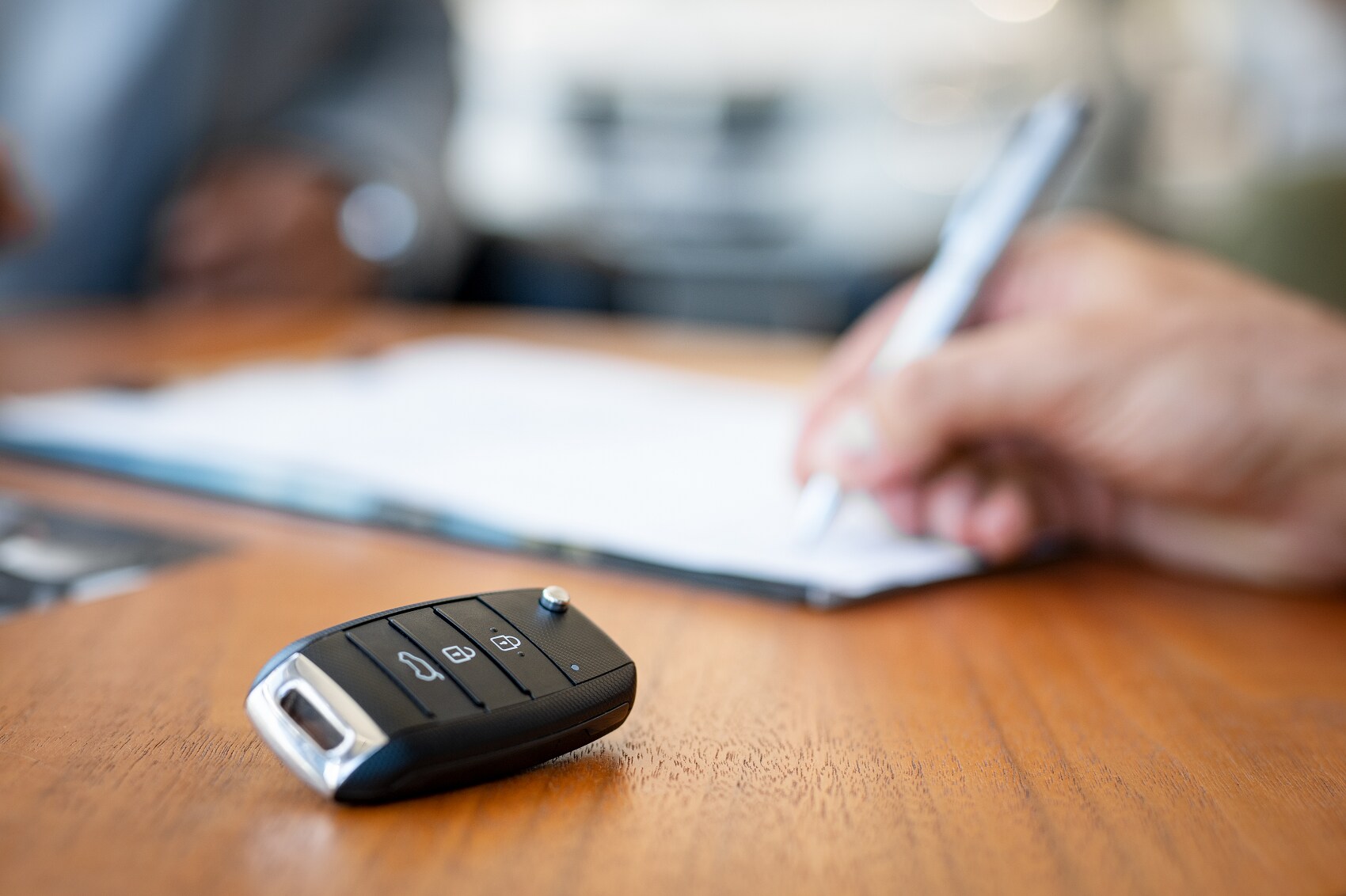 You should return the leased vehicle to the Mazda dealership that you leased it from, although exceptions can be made. If necessary, you can return it to a different Mazda dealership.
Once there, you need to sign the lease return paperwork, such as the odometer agreement, certifying how many miles have been driven on your leased Mazda.
Steps After Mazda Leasing
You'll receive a lease-end invoice, including additional payments, late fees, etc., if any are applicable. If you paid a security deposit, those funds will be applied to cover those fees.
That's it! Congratulations on your Mazda return.
---
Can I End My Mazda Lease Early?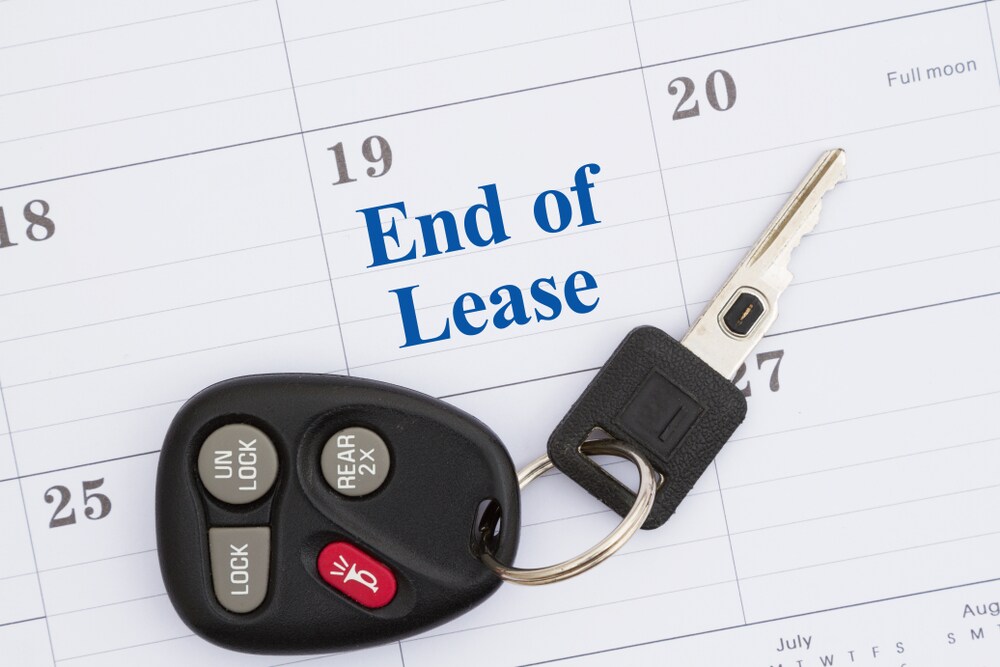 You can! However, this can incur an early return fee. This usually is the difference between the car's current value-given to you as credit-and the balance left on the lease.
In most situations, these fees add up quickly, so contact your dealership to get an exact payoff quote.
If you return your vehicle 31 days or more before the return date, you should:
Receive the lowest calculated balance, in most circumstances
Receive your lease-end invoice 60 to 120 days after return
Return your lease as you normally would 
---
Contact Us With Further Questions About Mazda Leasing
Now that you know the answer to some of the top Mazda leasing FAQs and know all about how to make an easy lease return around Brodheadsville and Saylorsburg, PA, are you ready to pursue your next steps?
Whether you decide to buy out your lease or to find a new Mazda vehicle, we're ready to offer you advice and help here at Ray Price Mazda. Contact us today!
Our team looks forward to helping you get where you need to be between East Stroudsburg, Stroudsburg, and Easton, PA, with everything Mazda leasing has to offer.
Make an Inquiry
Hours
Monday

9:00AM - 8:00PM

Tuesday

9:00AM - 8:00PM

Wednesday

9:00AM - 8:00PM

Thursday

9:00AM - 8:00PM

Friday

9:00AM - 8:00PM

Saturday

9:00AM - 4:00PM

Sunday

Closed