You'll quickly find that the inventory of our Mazda dealer near Sciota, PA, is filled with attractive, high-performance vehicles. Mazda continues to build slick-looking sedans and SUVs that retain the exuberant driving style the brand is known for. If you begin exploring our in-stock models and find one that appeals to you, we'll be happy to arrange for a test drive.
Also, if you need assistance in building the right payment plan or want to get your Mazda serviced as miles begin to rack up, Ray Price Mazda will be happy to step in and help!
---
Mazda Models Sciota PA
Mazda devotes itself to creating high-performance models with luxury-level style. If you're eager to consider a few different options, you can stop by our showroom or check out our online inventory!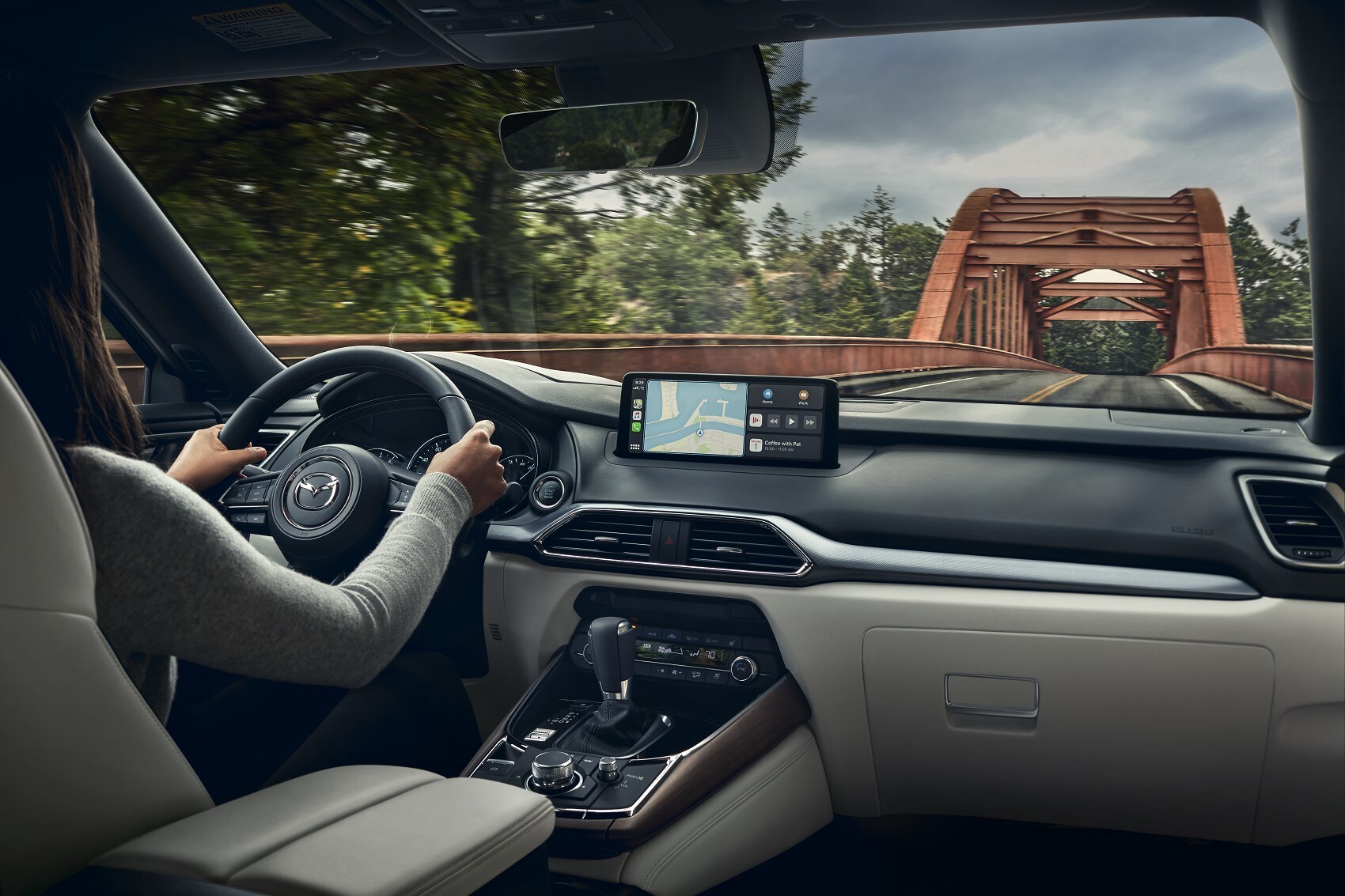 Either way, models like the Mazda CX-30 and the Mazda CX-5 will jump out. Each SUV is fast, with deft handling, and an interior offering the type of versatility families crave. For those that require a third row either to fit more passengers or create more cargo space, you can step up to the Mazda CX-9.
If you're a commuter, the Mazda3 is a sleek choice with favorable fuel economy and a luxurious cabin. The Mazda3 comes in a hatchback or sedan style. The standard motor is plenty punchy, but you can also step up to a turbocharged unit if you decide you want more thrills.
For the on-road enthusiasts, there's the always exciting Mazda MX-5 Miata. A sweet-driving sportscar with stellar looks, the Mazda MX-5 Miata has always captivated the hearts of driving enthusiasts.
Mazda is continuing to expand their lineup, too. Hybridization and electrification are coming. So, be sure to keep an eye out for what's in store by checking out our inventory and talking with our staff.
---
Helpful Online Resources for Learning About Mazda Models
If you aren't familiar with the Mazda lineup and want to garner more insight into different options, you can also do this online. We have reviews and comparisons that are designed just for you.
The reviews lay out important features and specifications of different vehicles. If it's the Mazda3, we might talk about performance, safety, or infotainment. A model review of the Mazda CX-9, however, may focus more on interior space and other family-oriented traits.
The comparisons are an opportunity for you to see how any particular Mazda matches up to the competition. It's a great way to get a feel for the entire automotive landscape.
Finally, if you know exactly what you want from your next Mazda, right down to the trim level, just use the filters in our inventory to find your ideal fit. You can type in exterior colors, horsepower, or even passenger room before hitting submit. Then, you'll see vehicles appear that match your preference.
---
Servicing & Financing Your Mazda
Automotive maintenance will keep your Mazda running at its best, while a favorable financial plan will leave you with a smile while pulling off the lot. Thankfully, both services are provided at our Mazda dealership!
Financing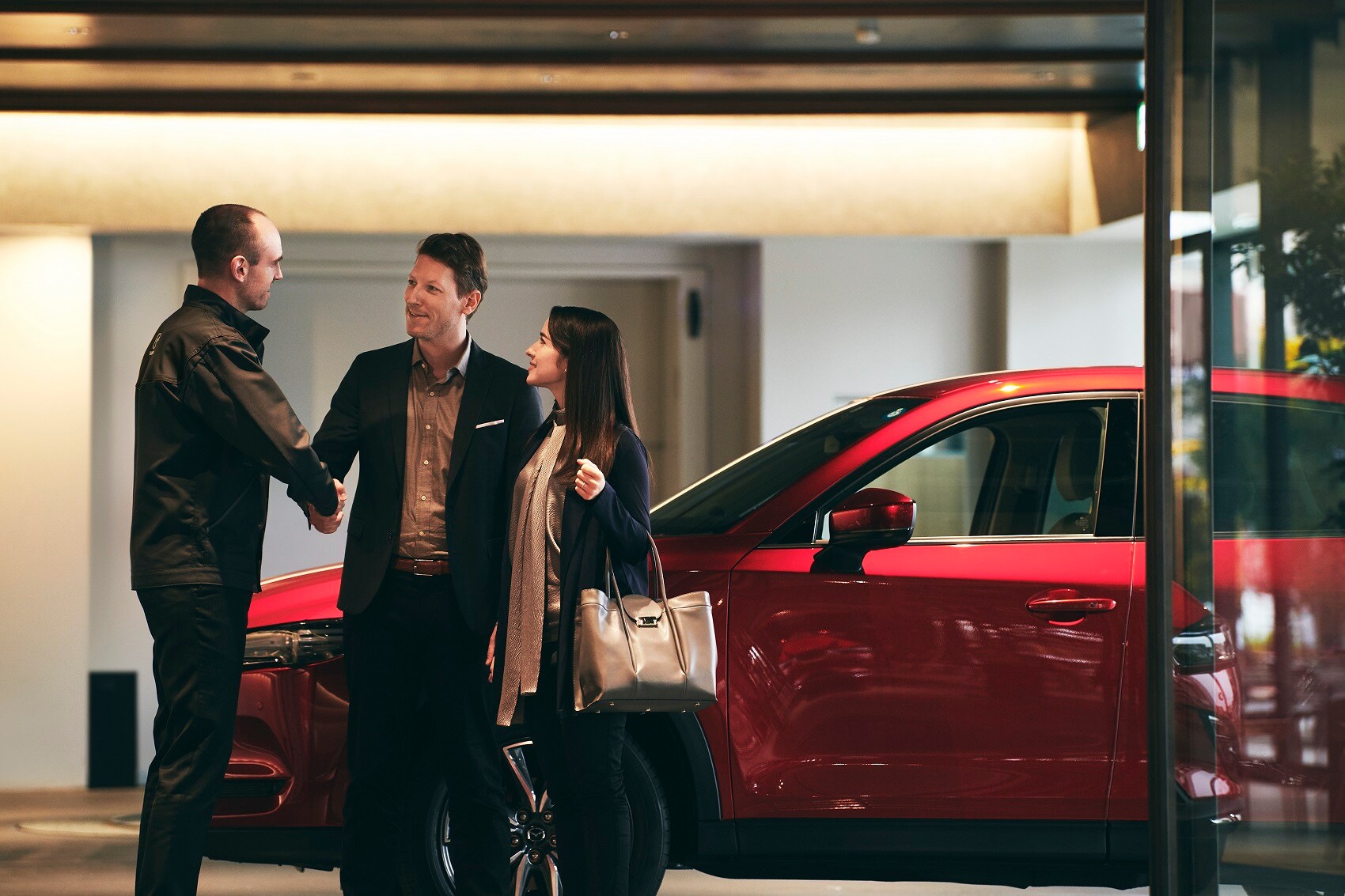 Our Mazda financial center, for instance, will help you develop the right plan, whether you're hoping to receive a loan, are choosing between leasing or buying, or want to create a specific long-term or short-term payment plan.
What is leasing all about? This is a question we've been receiving more and more. Basically, it's a long-term loan, one that lets you drive around in your favorite Mazda vehicle before returning it to us. Leasing is inherently versatile and allows you to do things such as:
Buy your vehicle once the lease ends
Trade-in your lease early and begin leasing a new Mazda
Return your Mazda at the conclusion of the lease and begin leasing the newest version of that same Mazda, or another model in the Mazda lineup
We also provide a list of tools online to help make the process easier. The trade-in calculator and pre-approval form can both be accessed at any time. These are ways for you to get a jump on the process while also giving our team a better feel for what it is you want in your next Mazda.
Service
As for service, our on-site facility has advanced technology and certified technicians to help boost your model's performance. Our collision center is ideal for post-accident touchups and our parts center is stocked with Mazda models in mind.
So, when are you supposed to be coming into the shop? It's different for each Mazda model and also, you need to take your own driving habits into consideration. So, what we do here at our shop is create a maintenance outline for local drivers. We'll give you an idea of when you should be visiting for routine care, and what services we'll be performing when you stop by.
You can also make your appointment online, ensuring you get a time that fits into your busy schedule. And if you ever have any questions about the upkeep of your Mazda, you can give our team a call. We understand local drivers may not be automotive experts, so we have a team of our own experts ready to lend a hand! 
---
Getting to Know Sciota PA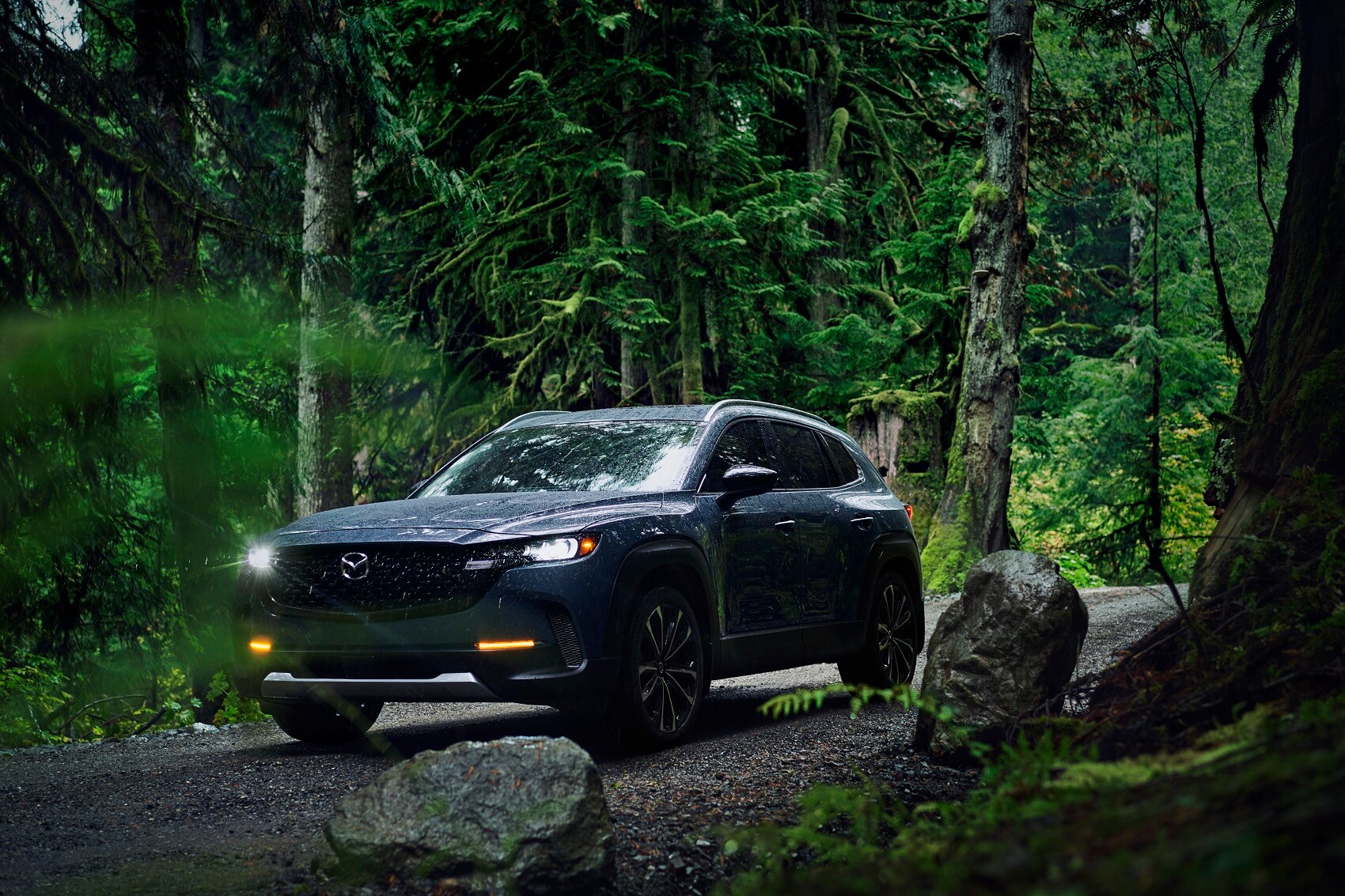 Sciota, PA, is a lovely town that is rich in tradition and provides guests with a number of exciting outdoor activities.
Camping and hiking are prominent, for example, as the nearby wildlands provide terrific sites to stay for a weekend. Exercise enthusiasts who prefer biking and running will find several challenging trails to test themselves with.
If you prefer a round of golf, you won't have any trouble locating a well-kept course. Afterwards, stop into town for a bite to eat. No matter where you go, the easiest way to navigate Sciota is in a sleek Mazda model!
---
Visit Our Mazda Dealer near Sciota PA
When you come to our Mazda dealer near Sciota, PA, you'll receive the type of pristine accommodations you deserve. So, give Ray Price Mazda a call after locating your favorite model from our inventory!