Mazda Dealer Brodheadsville PA

When Brodheadsville, PA, area drivers need a Mazda dealer that provides trusted automotive expertise and a varied model selection, they choose Ray Price Mazda. As a dealership with extensive experience, our Mazda dealer near Brodheadsville, PA, offers both quality and convenience. Our staff of Mazda experts will get you behind the wheel of the vehicle you've been dreaming of, so you can experience all of Monroe County's attractions in Brodheadsville and beyond.
Exploring Brodheadsville PA
---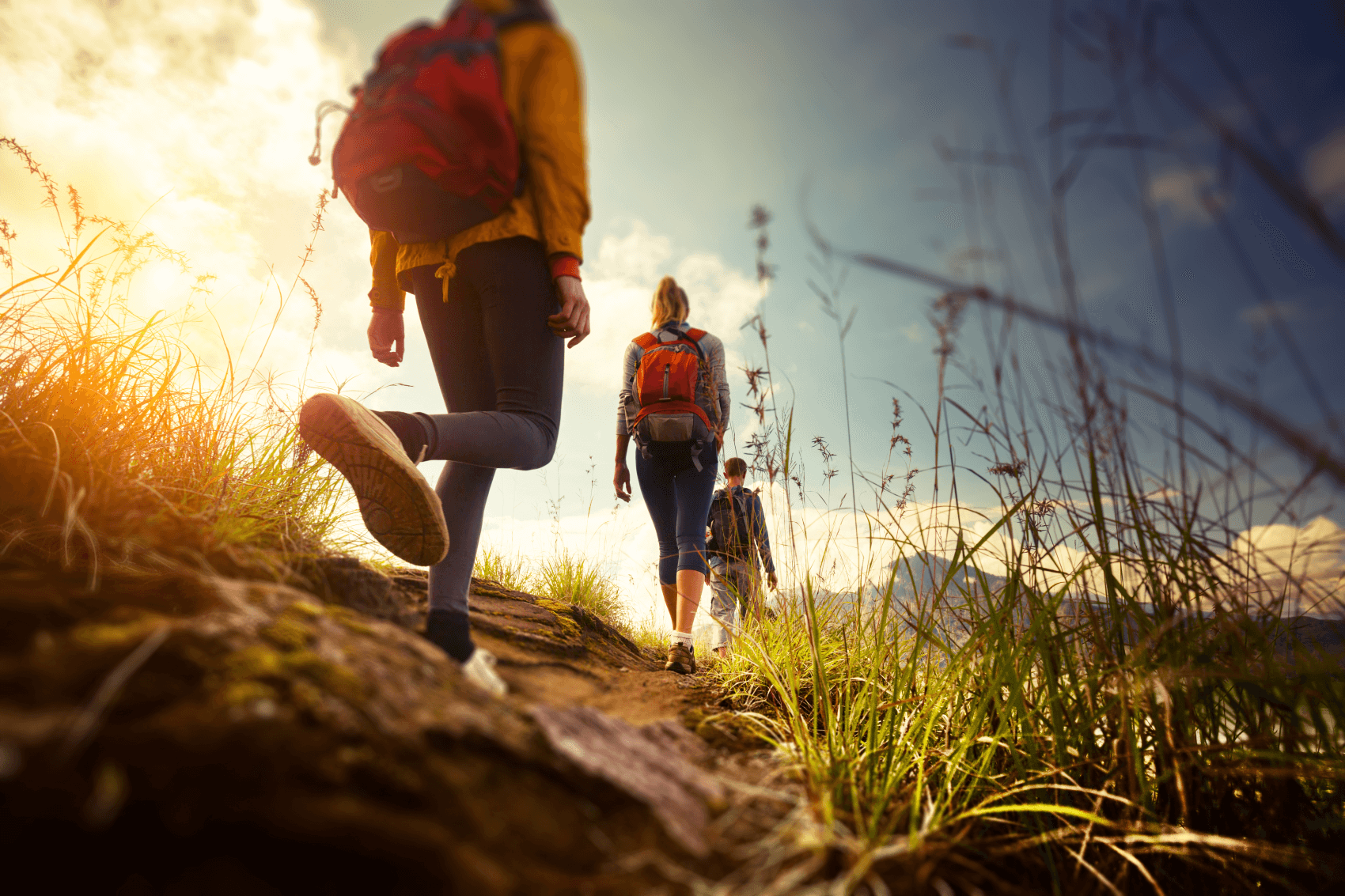 There's quite a great deal to take part in! There's Pocono Raceway in nearby Long Pond, PA, where thousands of enthusiasts rev up their excitement in the grandstands spectating official NASCAR races. There's also Beltzville State Park to the west for swimming, fishing, and hiking, amidst beautiful lake, waterfall, and woodland vistas.
You can't forget Camelbeach Mountain Waterpark, located less than a half an hour north in Tannersville, PA, where families of all ages enjoy zipping down waterslides and relaxing in a lazy river with a tropical setting, year-round.
With these must-visit spots in mind, let's get back to tracking down a high-engagement daily driver to get you there.
Mazda Inventory
---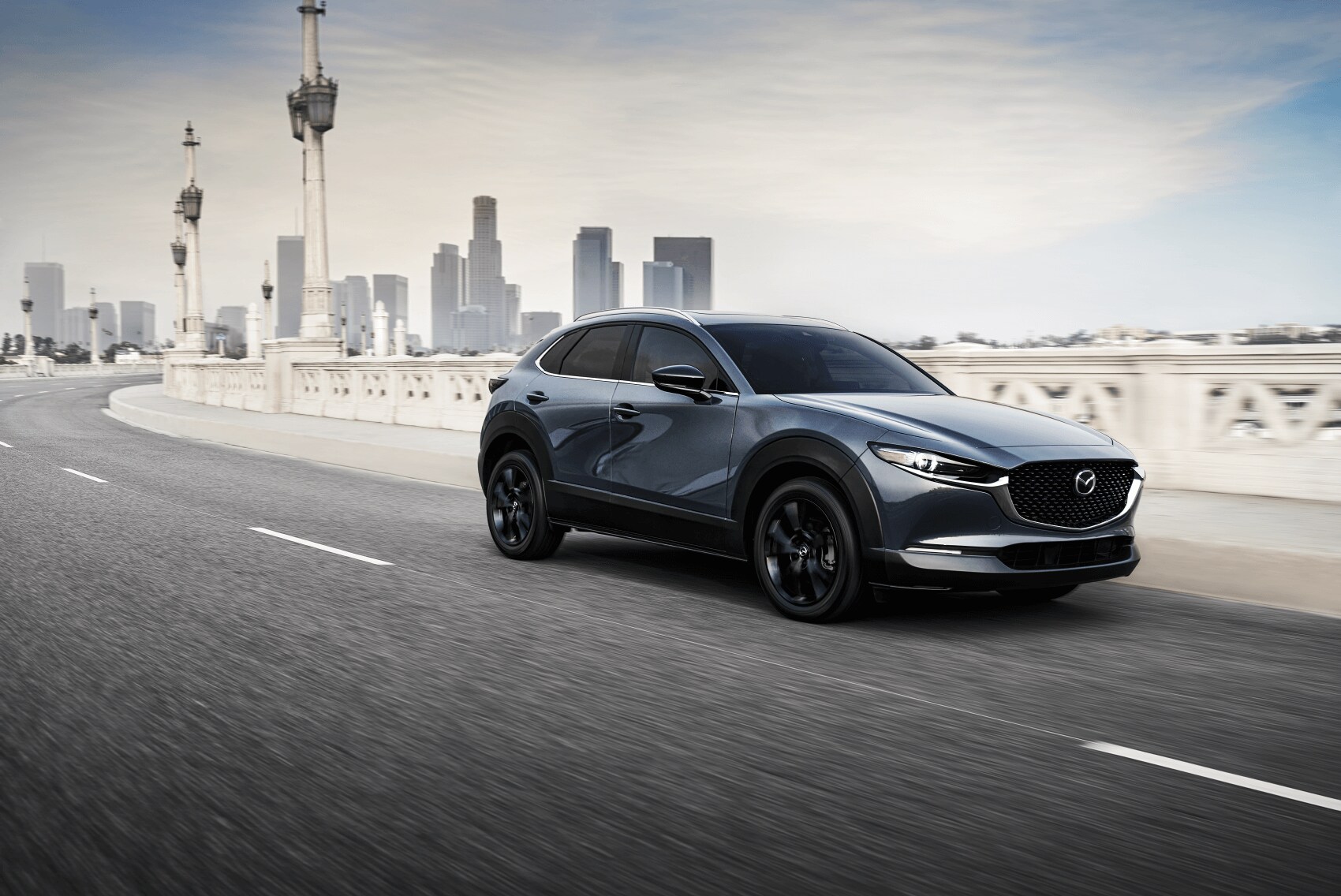 When you have your mind set on a certain car, you want to find an inventory with a wide selection that'll allow you to explore all your options.
In Ray Price Mazda's inventory, you'll find a huge selection of new Mazdas, ranging from the cunningly compact Mazda3 to the family-approved Mazda CX-5. On a tight budget or seeking quality performance for less? Our Mazda Certified Pre-Owned inventory offers an exceptional variety, and we can even get you in touch with cars from local Ray Price stores.
Mazda uses the KODO Soul of Motion design philosophy to breathe dynamic beauty into their sharp lineup of cars. They're a true team of craftsmen, inspired and driven by the power of the human hands and the artistic forms only they can shape. Just take one look at the less-is-more appearance of any Mazda in our showroom, and you'll get what we're saying!
The Mazda CX-30 is a model which has really begun to attract young professionals, growing families, and young adults going off to college. The slender proportions of the Mazda CX-30 give it the driving dynamics of a sedan, yet it offers the roominess and practicality of a crossover. The interior and exterior are luxurious, too. The devotion to style and quality is something Mazda bakes into every one of their vehicles.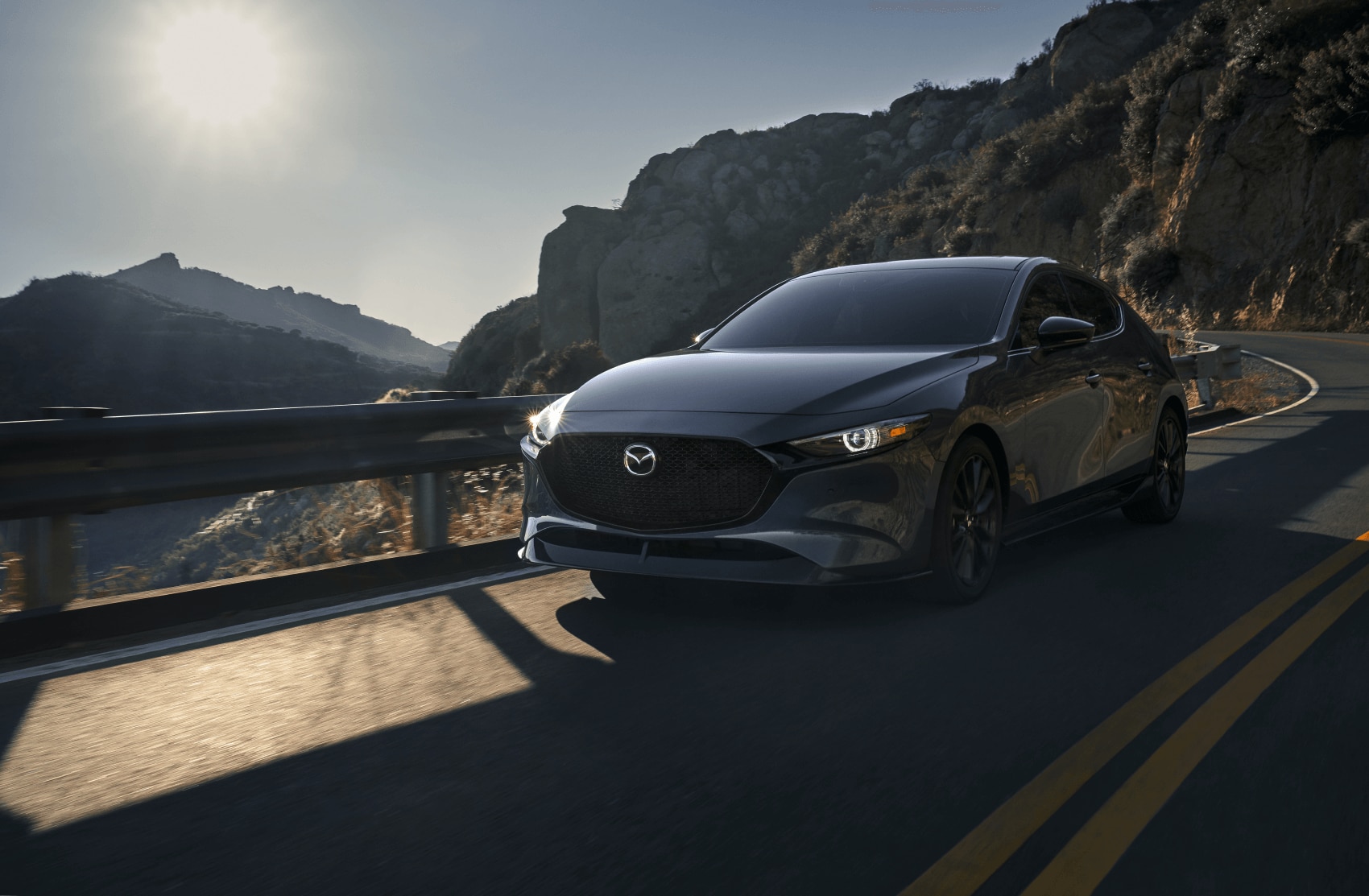 The Mazda3 is another small and tidy option for fun travel. You can opt for the Mazda3 in sedan or hatchback form. While the vehicle is modestly sized, the interior is roomy and relaxing for long trips or when running errands around town. Plus, technology is a true strength of the Mazda3. You'll find the model does a great job of responding quickly to your in-cabin infotainment commands. And with a bevy of driver-assistance safety features in place, you'll always feel well-protected behind the wheel.
The Mazda CX-5 is a tried-and-true option for families. With a large and inviting cabin, storing cargo on long trips will be as easy as finding a comfortable seating position in each row. The same driver-assistance safety features found in other Mazda models is present here, too. Additionally, a range of trim levels makes the Mazda CX-5 an easily customizable SUV. You can alter the interior colors, ensconce the cabin in leather, opt for new-age infotainment features, and much more. The Mazda CX-5 brings fun to the family-SUV segment.
Finally, drivers seeking pure joy and simplicity while on the road have long turned to the charming Mazda MX-5 Miata. Built on a dedicated platform, the sports car is ultra-lightweight, accommodating to even the most novice drivers, and offers styling which is sure to turn heads. Because of the lightweight nature of the Mazda MX-5 Miata, you always enjoy the sensation of going fast even if you're just doing 50 MPH on a local highway. With each passing model year, Mazda works to further refine this cherished sports car.
Determining which Mazda is for you comes down to research. Our online inventory will certainly help out there.
Mazda Vehicle Research
---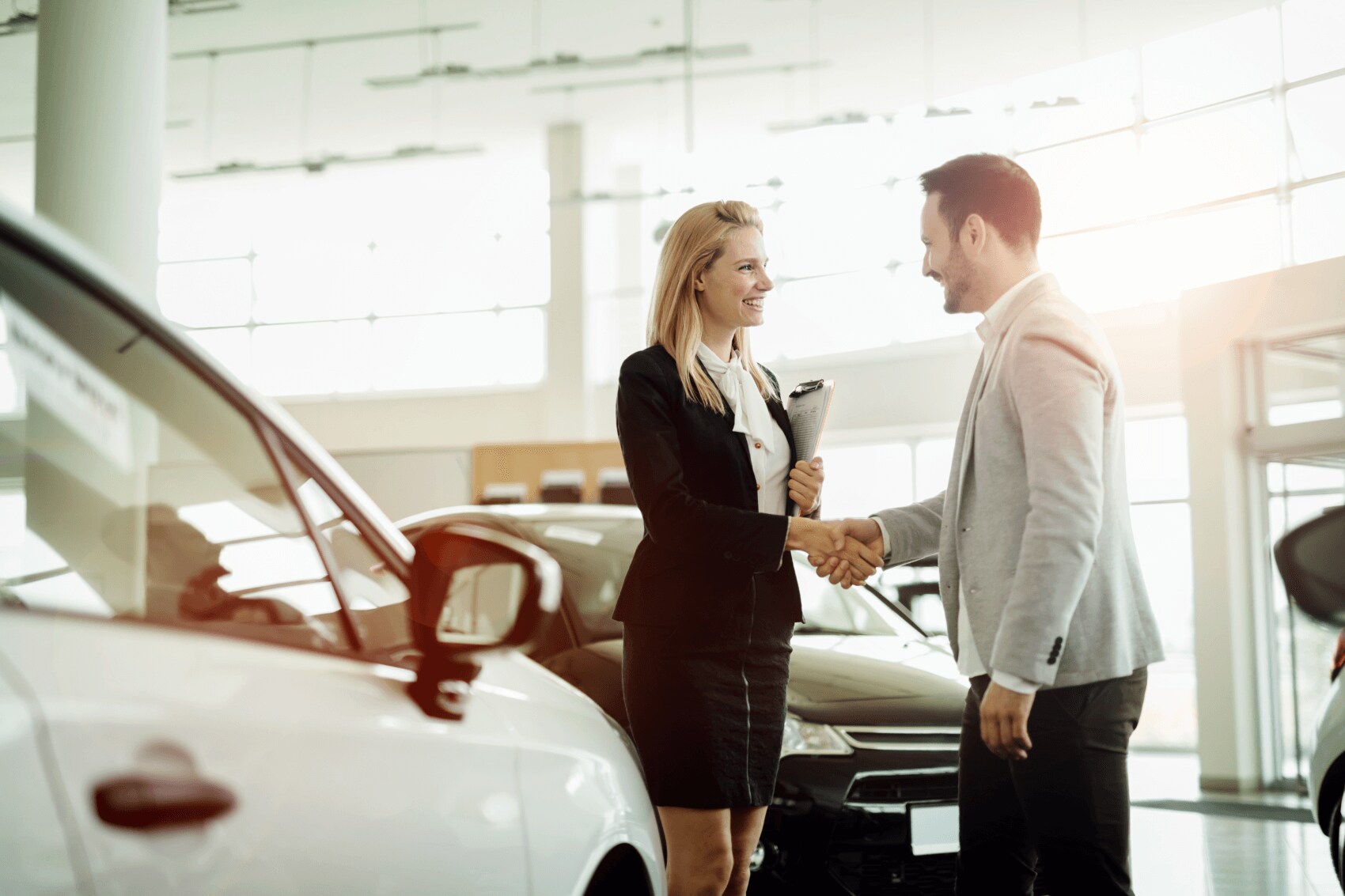 There are several ways you can learn more about the Mazda cars on our lot, including visiting the manufacturer's page or speaking with the team of auto experts at our Mazda dealership. If you want a little more information, you can read our Mazda car reviews and car comparisons.
In them, you'll find that qualities like performance, interior, exterior, technology, and more are covered. The comparisons will show you how Mazda models stack up against each other and cars from other popular brands.
By the time you're finished reading, you'll be well on your way to becoming an expert in your favorite Mazda vehicles! In addition, you'll know just what features and capabilities to test out when you stop in for a test drive.
Mazda Auto Financing with us
---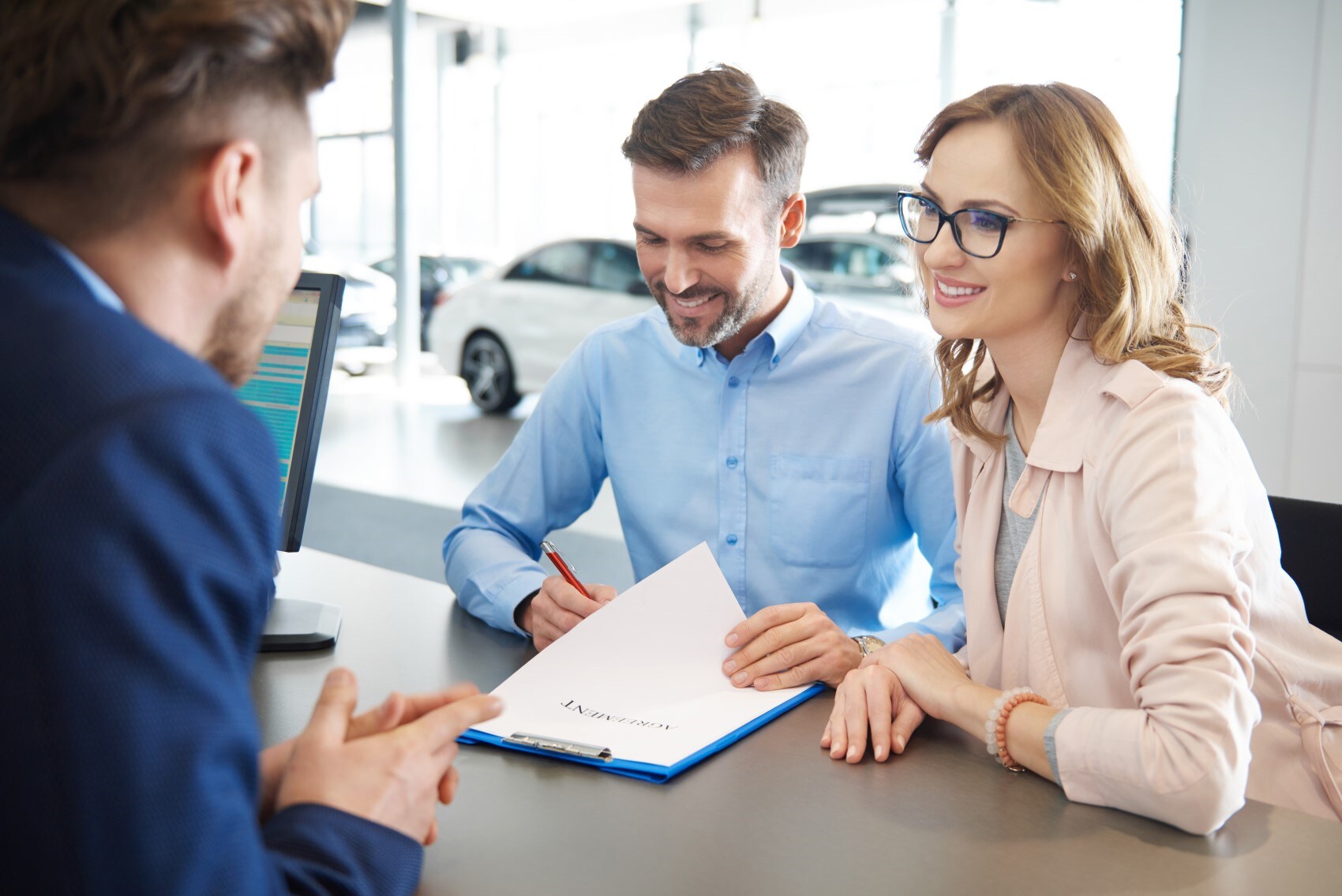 When it's time to talk about financing, our finance expert negotiators will ensure you find a payment plan that works for your unique situation. Every financing session is focused on you and your needs. By applying our extensive industry know-how, we help you secure the lease or loan rate you're after with a reputable bank or financial institution in the Brodheadsville area. You can get started from home by completing our online finance application before your visit.
Leasing is an especially attractive option for many. Instead of buying a Mazda outright, leasing gives you the chance to drive one around for a few years before returning it to us at the dealership. Once the lease ends, you can begin leasing a new vehicle. So why do so many folks fall in love with this financing option? It's largely because you can move from one Mazda model to another.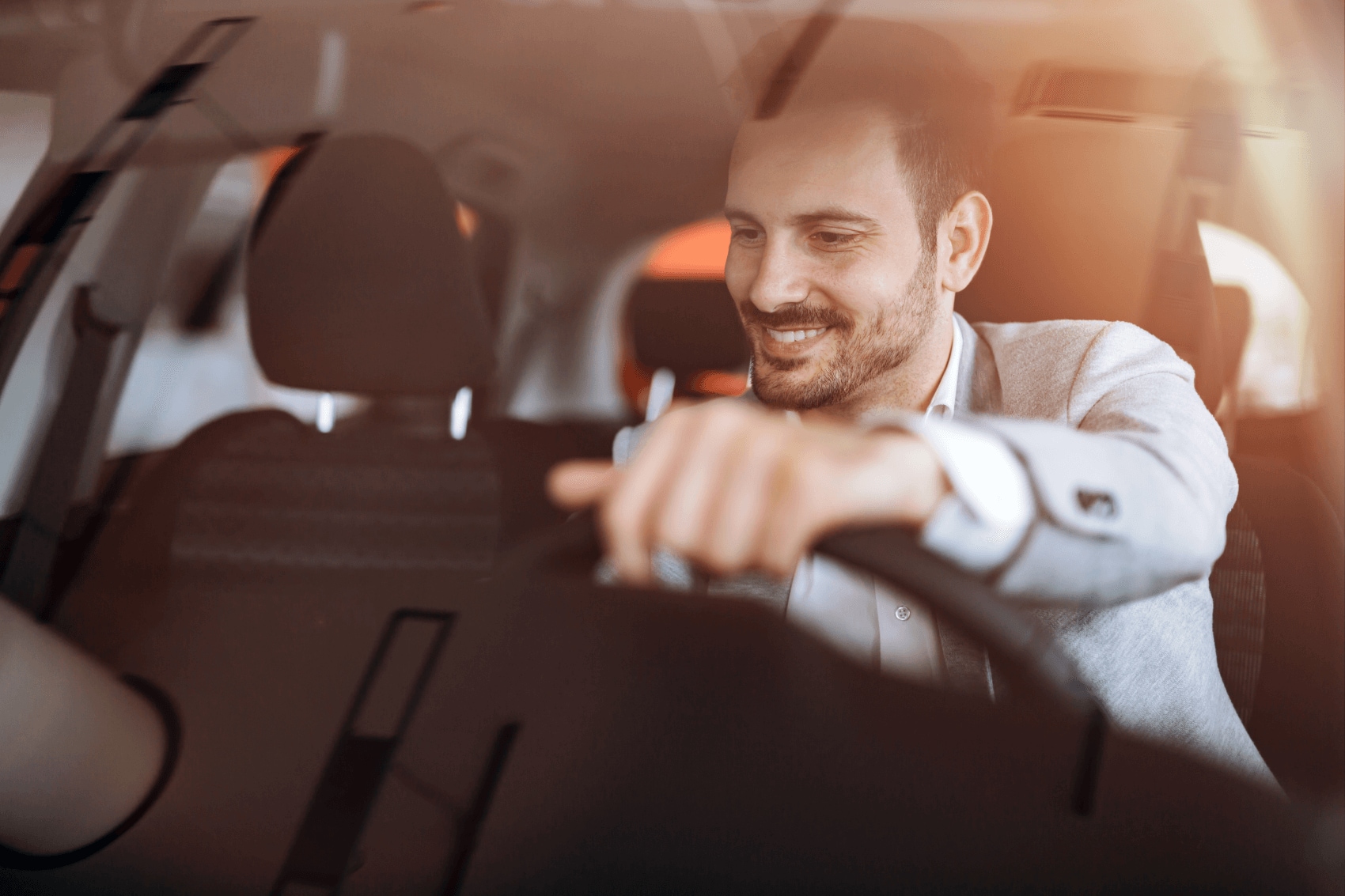 Say you want the Mazda3, for example. You drive it for a few years and find that now you require a larger vehicle. With leasing, you can move from the Mazda3 to something roomier like the Mazda CX-30. Or, if you love the Mazda3, you can return the vehicle and begin leasing the newest version of the up-scale and athletic car.
Leasing is utterly flexible, too. You can swap your current lease in early if you want to begin leasing a new model. You can also opt for a lease-to-buy arrangement where, at the end of your lease, you begin taking steps to own the vehicle outright!
Want to start planning your financing on your own time? Once you've found a car you like, you can use our Auto Loan Calculator to estimate just what your monthly payments will be. Just plug in the price of the car, your planned down payment, and the loan term and APR financing rate you're looking for, and you can predict those monthly payments.
You can even play around with term lengths to see how they'll affect your monthly payments! Just be aware that your rates are often tied to the length of your loan term and may be higher or lower depending on the term you ultimately choose.
Quality Mazda Service & Parts
---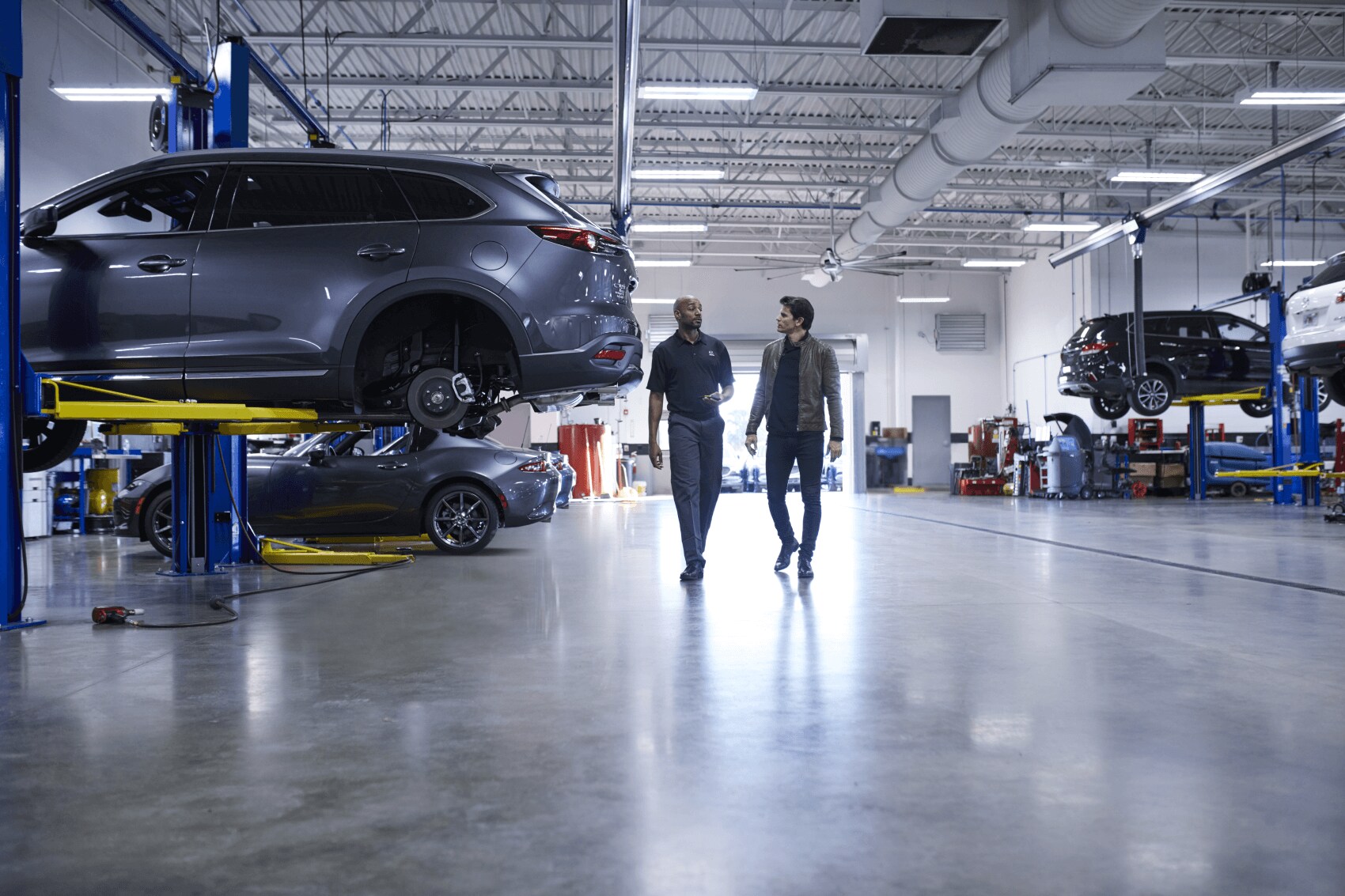 Our Mazda dealership would not be complete without our Mazda service center, where we employ highly trained technicians and experienced consultants. They'll get your vehicle in and out in an efficient manner while providing quality, cost-effective repairs.
Whether your Mazda is due for maintenance, needs new tires or requires a more involved repair, our skilled service team is up for the challenge! Take advantage of our Service Specials to get the most out of your next visit to our center.
It's a fact of life that, over time, you'll have to replace many parts in your vehicle as they wear out or break down. Luckily, our Parts Center can provide you with genuine Mazda parts to make the repair job much easier. You'll rest with peace of mind, knowing that parts going into your car are designed with exact Mazda specifications in mind.
Genuine parts are more durable and reliable for the long haul. We can install them ourselves as part of your routine service appointment, or you can order parts separately for your next DIY project! We'll let you know when your order is in the shop and ready for pickup.
Visit Our Mazda Dealer Brodheadsville PA
Are you excited for the day you can get behind the wheel of your very own Mazda car? It may be coming sooner than you think when you shop at our Mazda dealer near Brodheadsville, PA. You can start your search right now by perusing our extensive inventory online.
When you find some Mazda cars you like, schedule a test drive here at Ray Price Mazda. You'll find us just down the road in East Stroudsburg. When you arrive, our team can help you explore your favorite cars. They'll guide you through each car's most important features and capabilities, so you can decide which Mazda vehicle has everything you're looking for!
Make an Inquiry
* Indicates a required field
Hours
Monday

9:00AM - 8:00PM

Tuesday

9:00AM - 8:00PM

Wednesday

9:00AM - 8:00PM

Thursday

9:00AM - 8:00PM

Friday

9:00AM - 8:00PM

Saturday

9:00AM - 4:00PM

Sunday

Closed
Get Directions
* Indicates a required field