Our team at Ray Price Mazda is proud to serve drivers in East Stroudsburg, Stroudsburg, Easton, Brodheadsville and Saylorsville. As a part of that mission, we've included a comprehensive library of Mazda vehicle comparisons on this page.

That's why Ray Price Mazda created our comprehensive Mazda vehicle comparisons! These well-researched guides compare the most popular Mazda models to their closest cross-brand competitors to help you better weigh your options and advance your research in no time.Determining whether a car is the right ride for you without getting behind the wheel is no easy task. But, seeing how the model you're interested in compares to others in its class can help you see whether it should take a higher position on your potential test drive list.
One of the toughest parts about researching vehicles online is finding complete resources that target all the information you're after. This is where Ray Price Mazda's extensive history of connecting car seekers' needs to the right Mazda sedan, sports car, or SUV comes in handy. 
Mazda3 Comparisons
Mazda3 vs Honda Civic vs Toyota Corolla
Mazda6 Comparisons
Mazda CX-5 vs Toyota RAV4
Mazda CX-5 vs Subaru Forester
Mazda CX-9 Comparisons
Mazda CX-30 Comparisons
Quality Research Built for Car Buyers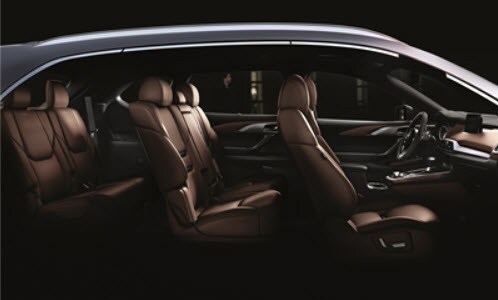 Our research-packed Mazda vehicle comparisons focus on the categories you value most, reviewing how each car performs side by side in areas like drive feel, utility, and technology. You'll learn:
How both cars' outer designs differ
Which car has a power advantage
Which car leads the way in fuel efficiency
How much space is allotted in seating rows and under the hatch
How each model's available technology systems compare 
Get Your Mazda Research Underway
When it comes to a high-engagement drive experience, serious style, and adaptable inner space, nothing beats a Mazda. But, don't take our word for it! Get started by exploring how your Mazda pick stacks up against the rivals in its segment by clicking on the comparison matchup you're interested in learning about most on this page.
Should any questions come up over the course of your research, feel free to reach out to the folks at Ray Price Mazda. When you're ready, you can find the Mazda car or SUV model you're researching in our online inventory and even schedule a test drive from right within the listing!