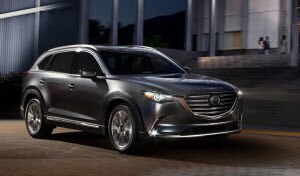 When you've decided to upgrade your vehicle in East Stroudsburg, Stroudsburg, Easton, Brodheadsville and Saylorsville, PA, the first decision you'll need to make is what class of vehicle you'll shop from. If you're looking for some of the most-high performing vehicles on the market, then your ideal car class is SUVs, which provide countless features you won't be able to ignore. 
Despite the excellent variety in this class, there are only two models you need to know about: the Mazda CX-9 and the Ford Explorer. Read about the 2016 Mazda CX-9 vs Ford Explorer car comparison and find out which of these SUVs will give you the premier driving experience you deserve. 
Ride in a Massive Interior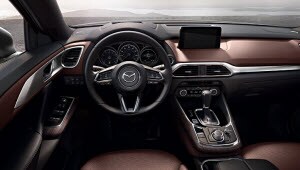 If you're considering a full-size SUV such as the Mazda CX-9 vs Ford Explorer, then chances are you're searching for a vehicle that offers you a superior level of interior space and comfort. Whichever of these excellent SUVs you choose to drive, you'll be getting the extremely comfortable interior that you've been waiting for.
The interior of the Explorer offers some truly enticing options you'll love, including a ten-way power driver's seat and leather trimming. However, for a full comfort experience, your ideal SUV is the CX-9, which provides three spacious rows and premium rosewood paneling you won't find in any other vehicle. 
Take a Closer Look at Exterior Styling
Every SUV needs to possess an irresistibly attractive exterior design, and this is another reason that consumers in Brodheadsville, East Stroudsburg, and Scranton should consider comparing the 2016 Mazda CX-9 vs. Ford Explorer. 
For example, the exterior of the Explorer is both modern and bold, employing such design options as rear skid plates and signature LED light. On the other hand, if you want an SUV exterior that is both smooth yet exciting, you should drive the CX-9, whose outside design includes rewarding features like a tapered roof, lengthened hood, and wider stance. 
Drive a Fun, Functional SUV
SUVs, above everything else, are meant to be performance vehicles, able to take on tough roads and big adventures at a moment's notice. If you're looking for an SUV that won't let you down in intense driving situations, then either the 2016 Mazda CX-9 and the Ford Explorer make for premier choices thanks to their impressive all-wheel drive systems. 
In the Explorer, you'll have access to an Intelligent four-wheel drive system that is built for max stabilization. With the CX-9, however, you'll be getting one of the best all-wheel drive systems that there is, i-ACTIV AWD®, which predicts when your system may be needed and activates without you having to do anything.
Choose the 2016 Mazda CX-9
In the 2016 Mazda CX-9 vs Ford Explorer car comparison showdown, we found a clear winner due to styling, room, and performance. If you're thinking about getting behind the wheel of the best full-size SUV on the market today, your obvious choice is to drive the Mazda CX-9, which beat the Ford Explorer in a tough competition. Discover all of the major features of the 2016 Mazda CX-9 in person by scheduling a test drive today at Ray Price Mazda. 
Whatever fantastic Mazda model that you're interested in, you'll find it in the huge inventory at Ray Price Ford.