If you happen to be searching for your next vehicle, our Mazda Certified Pre-Owned dealership near Nazareth, PA, makes an ideal starting spot. We have a diverse inventory, for example, which makes it easy to find a model that caters to your specific needs, whether that's interior space, performance, capability, style, safety, or something else.
Additionally, Ray Price Mazda has beneficial departments, such as the financial center and service center, to enhance the overall car-shopping process. So, take some time to learn about our accommodating dealership and the delightful community of Nazareth, PA!
Related Post: Mazda Certified Pre-Owned vs Used Cars
---
What is Mazda Certified Pre-Owned?
There are distinct differences between Mazda Certified Pre-Owned models and used models. What the Mazda Certified Pre-Owned designation means is that the vehicle has been thoroughly vetted to ensure reliability. And because the model has passed through such a rigorous testing process, it comes with numerous benefits for you, the driver.
It all starts with taking a used Mazda model and seeing if it can pass the 160-point inspection. This inspection covers a wide variety of parts and features, from major mechanical bits to small in-cabin electronics. If the used Mazda doesn't receive a high enough score, it won't be listed as a Mazda Certified Pre-Owned vehicle. If it does pass, however, you can expect the following benefits:
12-month/12,000-mile CPO vehicle limited warranty
7-year/100,000-mile limited powertrain warranty
24-hour roadside emergency assistance
The warranties will provide peace of mind as you drive your Mazda each day. They come with a zero deductible promise for covered repairs, too. So, on the off chance a covered part needs to be replaced, you won't have to pay a single penny out of pocket.
Before driving off the lot, you'll also receive a thorough AutoCheck® Vehicle History Report on the Mazda. The report will cover all notable aspects of the cars past, including any accidents it experienced, any modifications that may have been made, all services it's received, and more.
Finally, the 24-hour roadside assistance is like an automotive guardian angel. If a flat tire or empty fuel tank ruins your late-night drive, you won't be waiting long before someone is around to help!
---
About our Mazda Certified Pre-Owned Inventory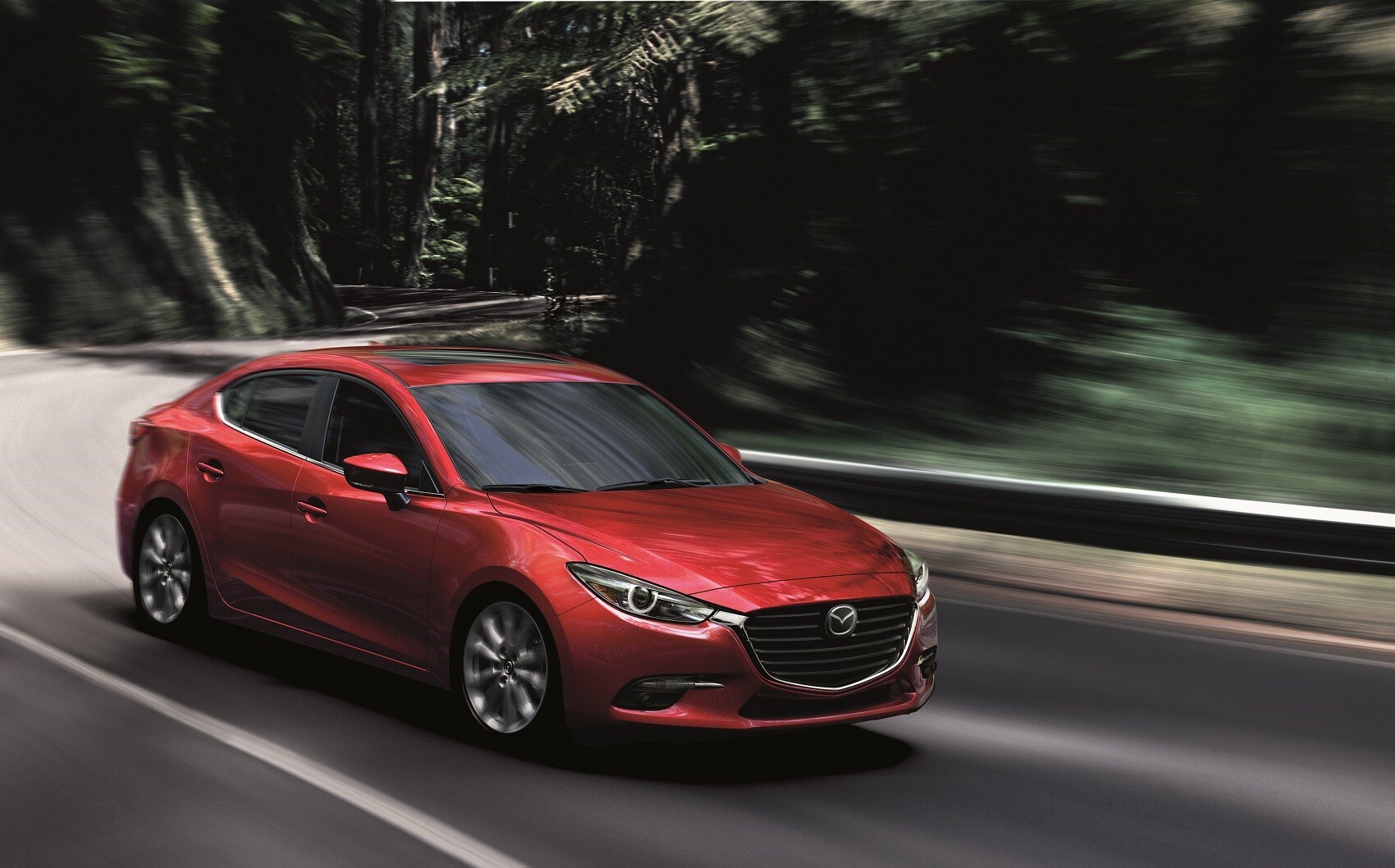 You can view our Mazda Certified Pre-Owned vehicles at any time by using our online inventory. If you prefer, you can stop into our showroom and have a firsthand look around. Either way, there are a range of appealing options to be explored.
The Mazda Certified Pre-Owned Mazda3, for example, is a hit with drivers who want to enjoy both luxury and athleticism on their daily commute. The Mazda Certified Pre-Owned Mazda CX-30 is another incredible choice that brings core Mazda values to the table, such as excitement, convenience, and style.
There's a large size spectrum to choose from, too. The tiny, nimble Mazda MX-5 Miata is a Mazda Certified Pre-Owned sportscar you can enjoy each day. For families, though, you can go as big as the Mazda CX-9, a 3-row SUV, with plentiful versatility.
To home in on Mazda Certified Pre-Owned models that match your needs, consider using our filters. While you can browse through the entire inventory if you prefer, the filters are here to help speed up the process. Select traits you care about, such as trim or fuel economy, hit submit, and then sort through the Mazda Certified Pre-Owned matches that appear.
---
Helpful Financial Center
Finance is a prominent part of the car-shopping process and our financial center will help you develop the right plan for your Mazda Certified Pre-Owned vehicle.
To do this, we'll consider many variables of your specific life. Our consultants will happily answer any questions you may have, whether that be about leasing, buying, loans, credit, or anything else. We understand that most drivers aren't financial experts, so our own experts are here to serve on your behalf.
Mazda Certified Pre-Owned models already come with several terrific warranties. By using our various online tools, you can learn more about receiving a great value. For example, we have easily accessible gadgets, such as the online pre-approval form or the trade-in calculator.
---
Comprehensive Service for the Long Haul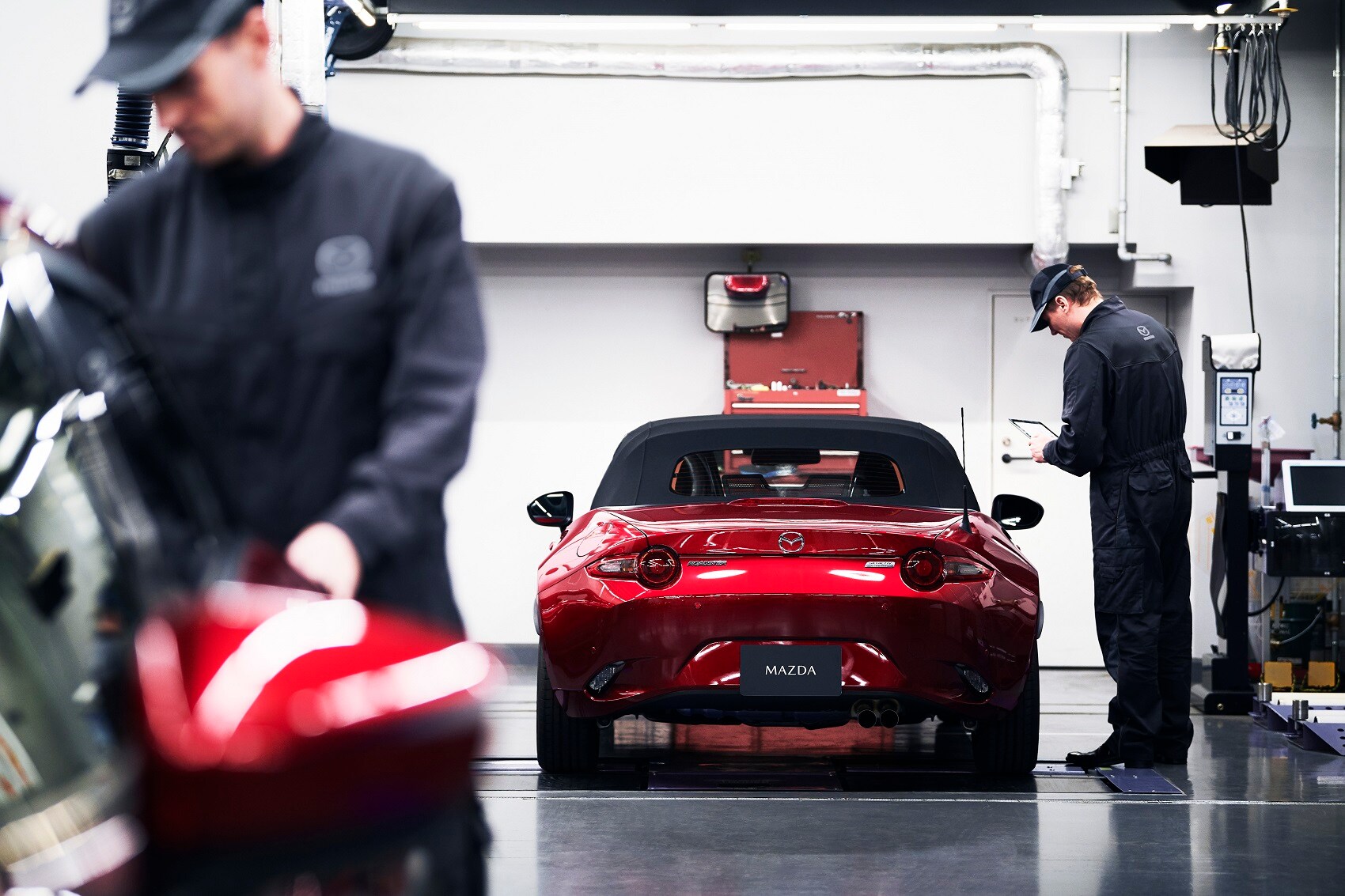 No matter what type of service or repair your Mazda vehicle will need down the road, our service center is the place to go. We can quickly and effectively care for your model using the expertise of our certified technicians and the latest automotive technology, which fills our on-site facility.
Oil changes, tire rotations, brake repairs and alignments, fluid replacements, and state inspections are just a few of the procedures we can perform. Additionally, we make scheduling easy with the online scheduler tool.
If you're the type who likes to have a plan in place, our maintenance schedules are for you. We can create a schedule that details exactly what your Mazda might need in terms of service, and at what mileage this need will come up. The more we know about you and your Mazda, the more exacting our care can be.
Mazda vehicles have a strong reliability record yet making sure you keep up with routine services is always the right move from an ownership perspective!
---
About Nazareth PA
With an abundance of charm, culture, and cuisine, Nazareth, PA, has continually attracted guests from across the northeast.
For example, you can easily spend the day bouncing between art exhibits or enjoying the tranquil allure of local galleries. Each bit of art reflects the cultural diversity of the town and once you've finished up, you can quickly find an authentic meal as the community is speckled with terrific eateries.
There are many fun attractions and eateries to enjoy around Nazareth, PA. So, get to know this town better by snagging your favorite Mazda Certified Pre-Owned vehicle!
---
Get to Our Mazda Certified Pre-Owned Dealer near Nazareth PA
We strive to help local drivers find the right model for their driving lifestyle, which is why we're the go-to Mazda Certified Pre-Owned dealership in the area. So, check out our inventory before scheduling your own test drive.