Searching for the right used car is important since that car is going to be with you for a long time. To help make your search easier, our used car dealer near Stroudsburg, PA, has an extensive inventory, along with a wide range of helpful services.
Regardless of what type of vehicle you need, our helpful team at Ray Price Mazda can get you exactly what you want. That's why we've created this informative article that details not only the services we offer, but a host of activities around the vibrant Stroudsburg area.
About Stroudsburg PA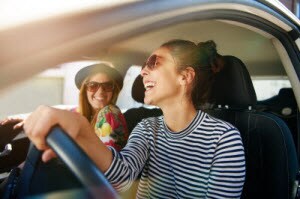 Stroudsburg, PA, is a historically rich town that produces both an exciting, diverse nightlife and some terrific natural hiking trails.
These outdoor adventures go beyond hiking though, as you'll find extensive biking paths, hunting areas, and plentiful fishing locations. After exerting all that energy, stop by some of the delicious eateries that includes Thai, Italian, and French cuisine.
To enjoy some culture, you can also visit one of the insightful museums and art galleries or kick back and listen to some tunes at the hospitable music venues sprinkled throughout the city.
Getting around to visit all these popular tourist attractions is much simpler with a reliable car, which is why our used car dealer near Stroudsburg, PA, has made finding the perfect ride as easy as ever.
Used Car Inventory
Whether you have your sights set on a midsize SUV, a compact car, a truck, or something else, our used car dealership has an extensive list of used Mazda models that you can choose from.
Take, for example, the pre-owned Mazda CX-5. This versatile vehicle offers space, high-end performance, and a sleek, aerodynamic design.
If you're interested in something more compact, a used Mazda3 is an efficient model that comes flush with safety features. A nice combination of both models is a used Mazda6, which has an efficient and reliable engine, and a spacious cabin.
We also have a range of certified pre-owned models in stock, like the attractive Mazda CX-9. This midsize SUV can handle the whole family, and it's also well-equipped to survive the grind of your daily commute. Other certified pre-owned vehicles include the Mazda3, the Mazda CX-5, the Mazda CX-9, and more.
To view every model we have in stock at our used car dealership, stop by our showroom, or browse through our online inventory.
Used Car Financing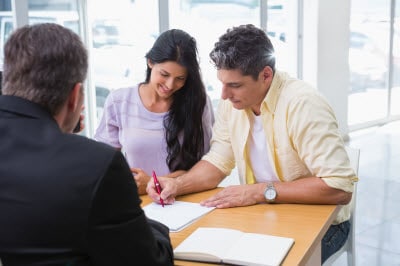 Once you've selected your soon-to-be ride, we can make it easy for you to move through the financial portion of purchasing a used car.  
Our team of financial experts has been dealing with the logistics of purchasing a vehicle for years, and they can guide you through the financial process so it's easy and straight forward. If you have questions about buying or leasing, long-term vs. short-term payment structures, or what it takes to get a loan, we're here to give you answers.
If you stop by our used car dealership near Stroudsburg, PA, you can sit down with any of our experts and discuss your financing options. You can even start the process yourself by filling out an online application form.
Service Center & Parts
Once you have your used car, you'll want to make sure you take care of it by scheduling regular maintenance visits.
With the help of our trained technicians and state-of-the-art repair shop, we can quickly service your vehicle, whether you need an oil change or a tire rotation. Even if you've recently been involved in a collision, we handle all types of body and mechanical repair.
You can easily schedule a visit by contacting us or going online now.
Stop by Our Used Car Dealer near Stroudsburg PA
With a friendly staff and a wide selection of appealing used cars, our used car dealership near Stroudsburg, PA, has everything you need to happily drive away in the vehicle of your choice.
Once you've selected the model you want, just contact Ray Price Mazda, and we can get you behind the wheel of an exciting used car today!