Selecting a practical, reliable car is easy at Ray Price Mazda. We have a massive inventory of available models to choose from, such as SUVs, sedans, and trucks. Plus, we have specialized Uber deals and incentives that will help drivers in this growing company save money!
So, if you're an Uber driver near East Stroudsburg, Stroudsburg, Easton, Brodheadsville, or Saylorsville looking for a new or pre-owned vehicle, we can help! Just read through this informative article to learn about our various services.
New and Used Cars for Sale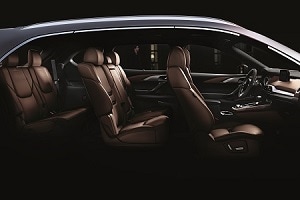 To help you find the right new or pre-owned vehicle, we've compiled a lengthy list of models that will appeal to all types of drivers.
Let's say, for example, you typically drive Uber POOL and need plenty of passenger space and cargo room. The Mazda CX-9 would be an ideal model thanks to its immense interior space and versatility.
If you want to keep passengers entertained on their rides, the pre-owned Mazda CX-5 comes with an advanced infotainment system that includes a crystal-clear sound system.
If a sedan is more your speed, the used Mazda3 offers high-end performance to go with some cutting-edge safety features. Or, you can go slightly larger with the cozy pre-owned Mazda5.
To sift through each used model available, check out our showroom or browse through our online inventory!
Check Out Our Uber Incentives & Deals
If you're an Uber driver, the well-being and reliability of your vehicle is paramount to success. Not only does our dealership offer a comprehensive list of available models, but we'll also hook you up with a worthwhile deal to save money.
If you're looking for a brand-new model, we can chip in $500 towards the total cost. If you think a used or pre-owned vehicle is the way to go, we have incentives that will help you save $250!
Streamlined Financial Process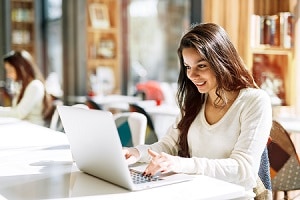 If you have questions about the financial process in general, you can sit down with one of our consultants and discuss anything from loans and credit to leasing and buying.
Our experts have been working in this industry for years, so they understand the nuisances of building a payment plan. After they get a feel for your specific situation, they'll begin crafting a payment structure you're comfortable with.
If you would prefer to get started on your own, you can do so using any of our online tools, such as the trade-in calculator. You can also fill out our pre-approval form, which provides our experts with insight into your situation.
Find Your Favorite Car at Our Dealership
If you're an Uber driver looking for a new or used vehicle, check out the various incentives and deals offered at Ray Price Mazda! We'll help you find a model that matches what you're looking for before scheduling your test drive around East Stroudsburg, Stroudsburg, Easton, Brodheadsville, and Saylorsville.