*Please Note, our Service Center provides convenient Saturday hours from 8:00am to 4:00pm! 
Your car's battery is responsible for allowing your engine to get started and for other electrical functions in your vehicle, such as the radio, lights, air conditioning, and more. 
Without a functioning battery, you can't drive your car, so it's a very important part of your vehicle. 
That means that you want to take great care of your car battery, so it will last as long as possible.
You'll save money on battery replacements when you take care of yours, and you'll also ensure that your car remains healthy and you don't get stranded due to a dead battery. 
To help you, our team at Ray Price Mazda has put together these tips for keeping your battery long lasting, so you can keep your car healthy on the streets of Stroudsburg, Easton, Lehigh valley, Brodheadsville and Saylorsville for years to come. 
How Long Does a Car Battery Last?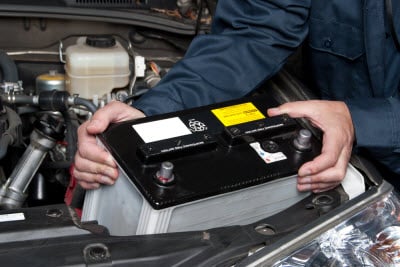 A car battery lasts between 2 and 5 years.

A variety of factors can affect the lifespan of your car battery, especially the climate in which you live. 
Extreme heat and cold have a large impact on the longevity of your car battery, but fortunately, there's a few steps that you can take to keep your battery long lasting for years. 
You'll be able to get the battery replaced less frequently, which will save you money and keep you on the go, so you can get where you need to be.
Long Lasting Car Battery?
There are several ways you can easily help your car battery to last for years to come without losing effectiveness. 
These are steps that you can implement without much disruption to your regular routine, and in combination with one another, can have a great impact on the longevity of your battery life.
When you take your car for a short drive, the engine doesn't have time to fully charge up your car battery. 
Over time, this can lead to the battery losing the ability to hold a charge, and you may have difficulty getting your car started. 
To prevent this, take your car on regular drives that are longer than 15 minutes. If you don't use the car often, you may want to invest in a portable battery charger, so you can jump-start your battery without the help of another car.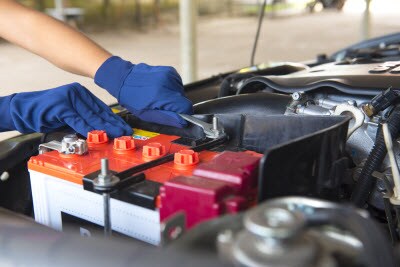 One of the major culprits in dead car batteries is forgetting to turn off all of the lights in your vehicle when you exit the car. 
Even small interior cabin lights can drain your battery, so make sure they're switched off whenever you're not using them.
Over time, your battery may experience some corrosive buildup. This is normal, but you still need to remove it to keep the battery clean and effective. 
You can simply use a solution of baking soda and water on a stiff brush to clean the terminals that connect your battery into the vehicle or seek help from a mechanic you trust.
Get Your Battery Checked at Ray Price Mazda
Keeping your car battery in good shape can be quick and easy if you're aware of the simply steps that you can take at home to keep your battery healthy. 
With these few tips from the team at Ray Price Mazda, you should be able to keep your car battery going for years to come and for many more drives around Stroudsburg, Easton, Brodheadsville and Saylorsville. 
Call us today to schedule your next service appointment, or visit our service center today!