The Mazda3 vs. Toyota Camry is always a lively debate for drivers around East Stroudsburg, Stroudsburg, Easton, Brodheadsville, and Saylorsville. Both well-crafted sedans offer a riveting performance, cutting-edge safety systems, and unique body styles. If you're in the market for a sedan, you may be considering both sedans, but which model is better for you?
That's a tough question to answer without looking at each car side by side. Therefore, we put together this Mazda3 vs. Camry comparison to help drivers determine which sedan is right for them. If you have any questions, reach out to the team at Ray Price Mazda!
Standard Safety Technology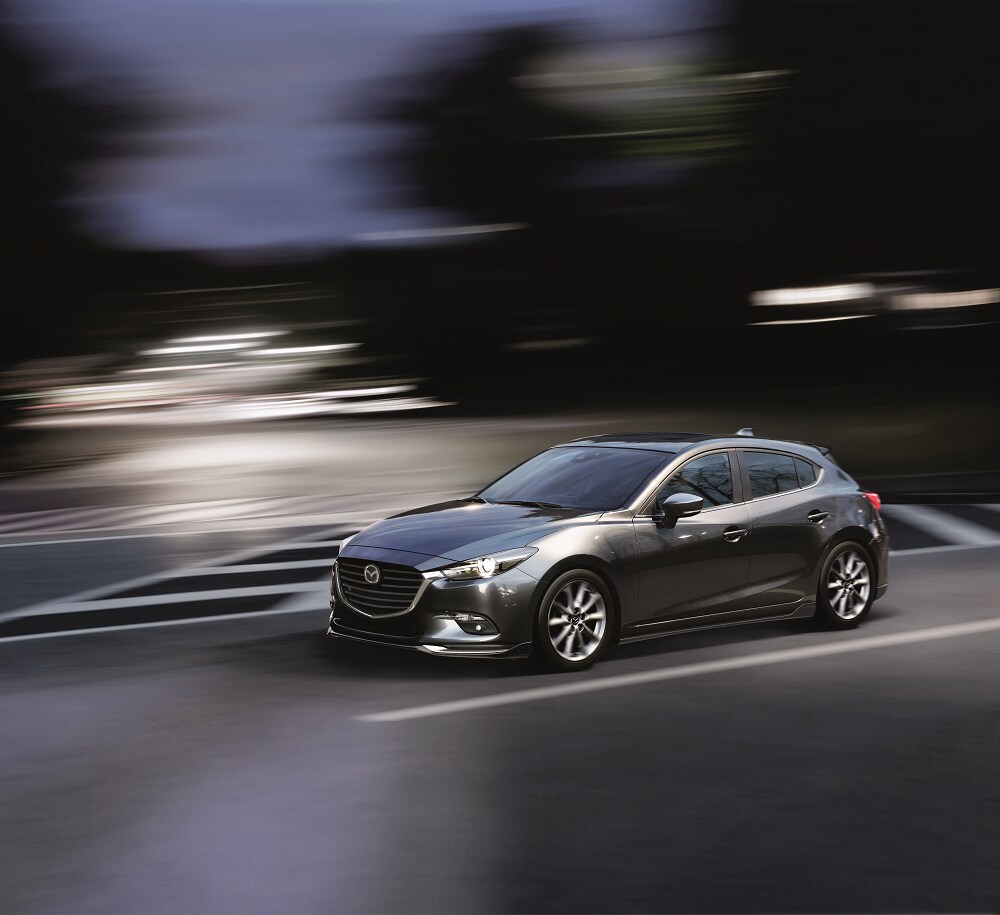 Whether you're embarking on a long road trip or navigating traffic during your morning commute, it's important to have a sedan that looks out for your safety. The 2020 Mazda3 and Toyota Camry perform well in this area, but the Mazda3 sees more intuitive technology on its standard trim level.
Both sedans come standard with the Lane Departure Warning System, Lane-keep Assist, and a cruise control system. So, where does the Mazda3 separate itself? It's the Driver Attention Alert, which doesn't come with the base Toyota Camry.
What Driver Attention Alert does is monitor your driving habits for fatigued driving. If it detects exhausted driving, then it'll alert you to pull over and take a rest.  
Sedan or Hatchback? The Choice Is Yours with the Mazda3
If you have a family or tend to carpool with friends, you may need more trunk or interior space to accommodate your passengers and cargo. Perhaps, you want your vehicle to stand out from the traditional sedan style too. Luckily, the Mazda3 gives you variety when it comes to body style, while the Camry offers a single body style.

With the Mazda3, you have your choice between the sedan body style and hatchback body style. The Mazda3 hatchback has a sturdier stance and more athletic build, blending the traditional style of a sedan with the practicality of an SUV. If you constantly take on inclement weather or want to venture off-road, then the Mazda3 hatchback is the model for you!
Infotainment for Your Everyday Travels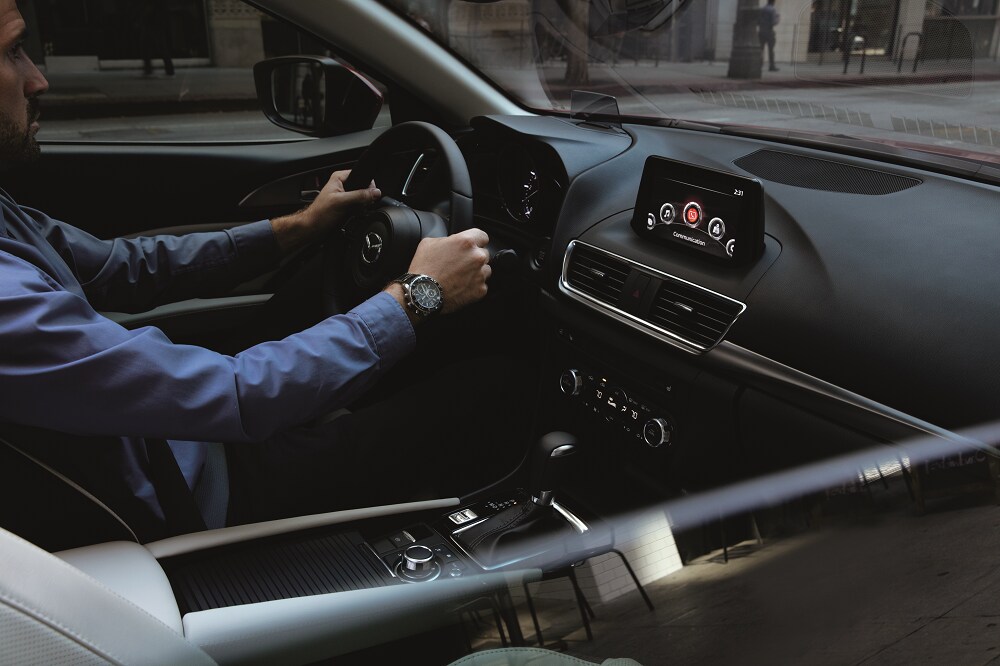 From listening to your favorite playlists to accessing navigation directions on the touchscreen, the Mazda3 makes sure you're connected and informed on the go. The Toyota Camry does so, too, but the Mazda3 ends up coming out on top. How? Well, it starts with the touchscreen itself.
For the Mazda3, you have a highly responsive 8.8-inch touchscreen to navigate your apps and features. The largest screen offered in the Toyota Camry measures just eight inches, which infringes on your ability to easily access and use your apps.  
Then, there's the matter of the stereo system. The available 9-speaker JBL® sound system in the Toyota Camry is a decent setup, but it can't compete with the top-tier Bose® 12-speaker premium audio sound system.
Mazda3 Surpasses the Toyota Camry
After looking at both sleek sedans, the Mazda3 comes out on top thanks to its advanced safety systems, versatile body styles, and high-end infotainment features. The team at Ray Price Mazda believes that drivers around East Stroudsburg and Saylorsville will be impressed with this Mazda sedan, so why not come and see it in person?
To take it on a test drive around Stroudsburg, Easton, and Brodheadsville, contact our team today!