When it's time to scour the East Stroudsburg, Stroudsburg, Easton, Brodheadsville and Saylorsville areas to find your next stylish sedan that's going to get you to Easton and back in style, you've got a few different choices out there. If you're faced with choosing either the Mazda3 vs. Hyundai Elantra, you may feel like choosing the right car is an impossible feat. At Ray Price Mazda, we're here to help you by taking a closer look at these sedans to show you how they differ.
Keep reading our Mazda3 vs. Elantra comparison to see what these sedans offer, and which one seems like the better choice for you.
Mazda3 vs Elantra: Engine Specs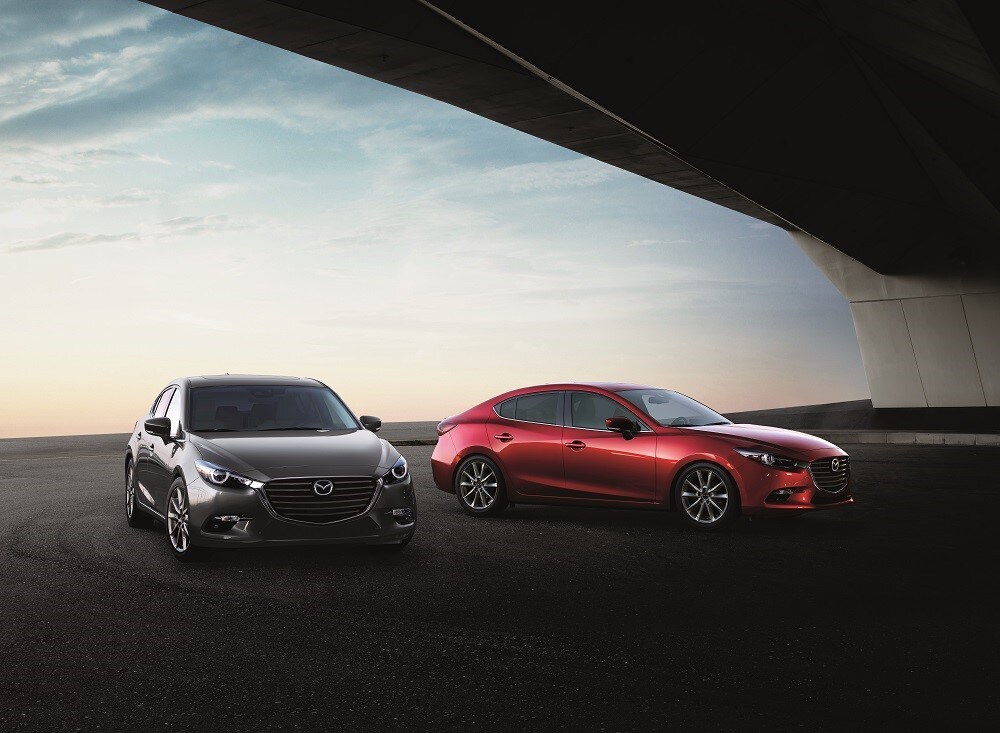 While there may be some apparent similarities with the Mazda3 and Hyundai Elantra, the engines included with these sedans are both 2.0L 4-cylinders. The engine in the Mazda3 allows the vehicle to deliver 155 horsepower and 150 lb-ft of torque. The Hyundai Elantra, on the other hand, falls short at 147 horsepower and 132 lb-ft of torque. The Mazda3 offers both a manual or automatic transmission, while the Hyundai Elantra comes standard with a manual transmission and opting for the automatic requires and upgrade.
Sedan Style & Appearance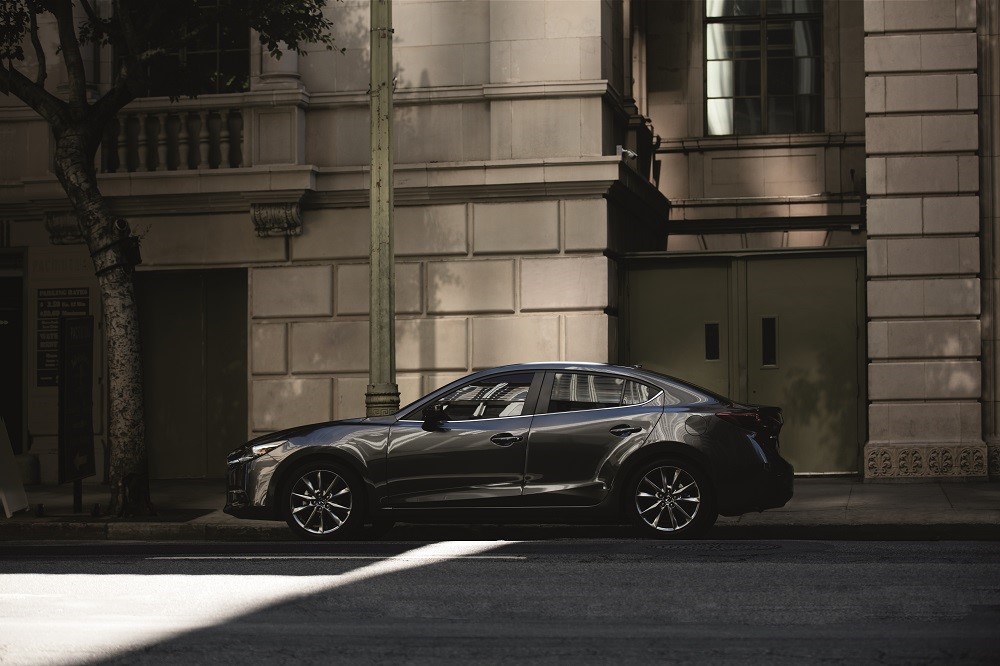 Despite being in the same automotive class, these sedans are pretty easy to tell apart. The Mazda3 has more character with its body and frame. It features smooth curves and a refined front fascia that give the vehicle a luxurious and performance-based appeal. The Elantra doesn't have the same allure of the Mazda3 with its overall appearance. Instead, it looks like a run-of-the-mill economy sedan that lacks any clear distinction to make it more noticeable on the road. The differences between the Mazda3 and Elantra are very noticeable with the exterior of their respective cabins, with the Mazda3 features a smoother and more artistic arch.
In this 2018 Mazda3 review, our team at Ray Price Mazda has compiled all of the information you need about this car, so you can easily decide if it would be a good fit for your lifestyle.
Media & Technology Features
The differences with the technology and entertainment features are fairly significant. The Mazda3 comes outfitted with a 7-inch high-resolution color touchscreen that lets the driver access the array of media features through touch or through use of the voice recognition technology. The Hyundai Elantra features a basic display screen and requires an upgrade for the touchscreen. Each vehicle features AM/FM radios and USB/auxiliary inputs to connect external media devices. Additionally, the Mazda3 includes HD Radio™ and access to radio services, such as Pandora®, Aha™, and Stitcher™. The Mazda3 even features the SMS text message audio delivery and reply, which reads your incoming texts aloud and lets you choose between a few preset responses for when you're on the road.
Deciding Between the Mazda3 vs Hyundai Elantra
Now that you're familiar with both sedans, you're probably leaning towards your favorite. By reading our Mazda3 vs. Hyundai Elantra comparison, you saw how these vehicles differ, but more importantly-you learned all about the advantages that the Mazda3 has. You can get even more in-depth information on this sedan by stopping by our dealership to take a closer look or to get a feel for what it's like out on the road.
Schedule a test drive with us at Ray Price Mazda today! We're happy to help drivers in East Stroudsburg, Stroudsburg, Easton, Brodheadsville and Saylorsville get started on the journey towards the right car.