When it comes to innovative vehicle designs and technology, both Mazda and Honda strive to launch themselves ahead of the competition.
With the 2021 Mazda3 vs. Honda Civic, there are plenty of advances made to benefit drivers. However, between the two, there are clear gains that distinguish the 2021 Mazda3 as a leader in technology.
In this 2021 Mazda3 vs. Honda Civic comparison, our team at Ray Price Mazda will closely examine the performance and features of both cars.
When our customers in the East Stroudsburg, Stroudsburg, Easton, Brodheadsville, and Saylorsville areas begin looking for their next vehicle, they'll know exactly which car will satisfy their needs.
2021 MAZDA3 vs Honda Civic: Performance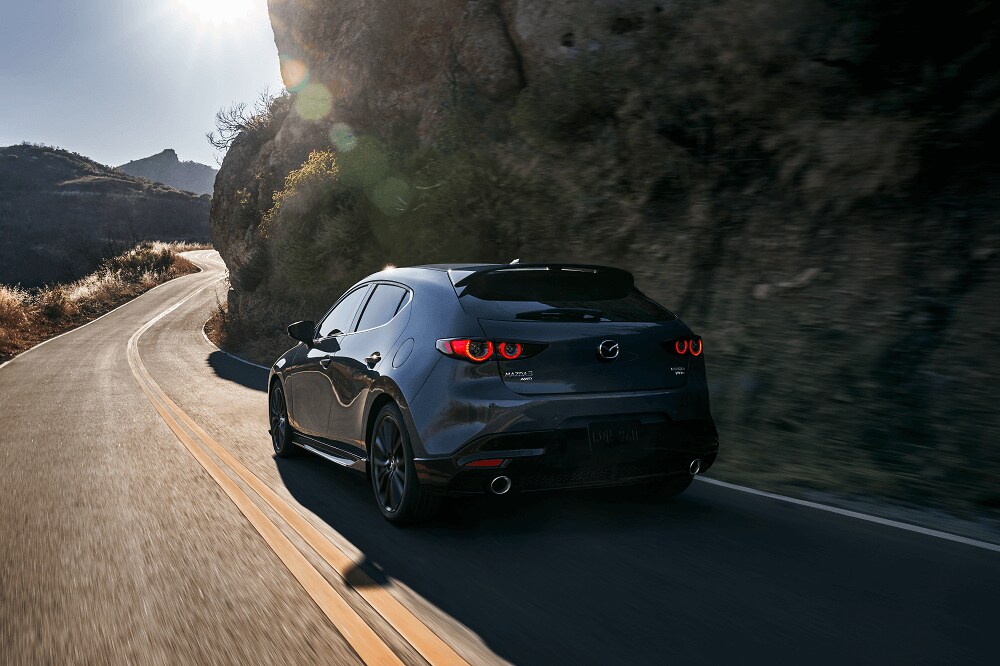 When it comes to engine performance, Mazda doesn't just want drivers to have something efficient-they want drivers to have something original.
The new Mazda3 is powered by the standard Skyactiv®-G 2.0L 4-cylinder engine with variable valve timing and cylinder deactivation. Thanks to this inventive design, the Mazda3 can effortlessly produce 150 lb-ft of torque.
Torque is moderated by the Skyactiv® G-Vectoring Control Plus, a technology system that can automatically reduce torque when pulling into a turn, as well as gradually increase when cornering.
This feature offers highly enhanced turn control, all while saving energy. Plus, the 6-speed sport automatic transmission pairing helps ramp up the athleticism.
The 2021 Honda Civic, on the other hand, is equipped with a standard inline 4-cylinder engine and a less-refined continuously variable transmission. These features may perform reasonably well, yet will achieve far less torque than the Mazda3 at a maximum of 138 lb-ft.
2021 MAZDA3 vs Honda Civic: Driver-Assistive Safety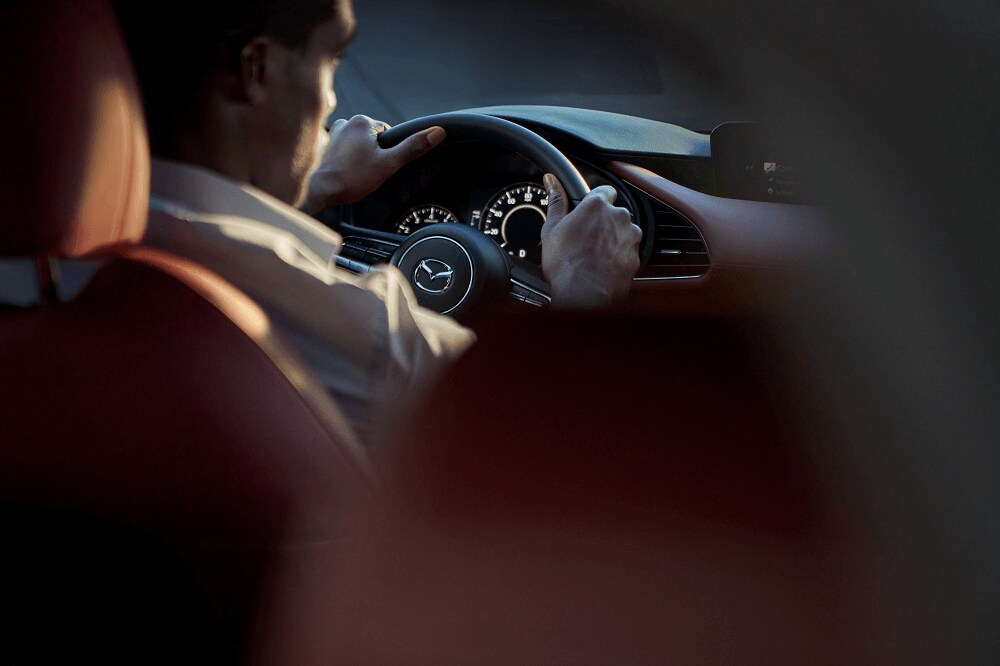 Safety is key for every motorist, and while both the Honda Civic and Mazda3 come with enhanced features, the Mazda3 really pulls away in the end, thanks to a more comprehensive devotion to protection at its standard level.
The biggest divider between the base trims of the 2021 Mazda3 and Honda Civic is the Driver Attention Alert system. Mazda implements this system, so drivers are alerted if they begin to display fatigued driving habits, such as swaying from their lane. If the alert goes off, you'll know to pull off to the side of the road or a parking lot and give yourself a chance to refresh.
So, while the Honda Civic does share other standard safety features with the Mazda sedan, such as an adaptive cruise-control system and lane-keep assist, the absence of a Driver Attention Alert system sets it back in comparison.
2021 MAZDA3 vs Honda Civic: Infotainment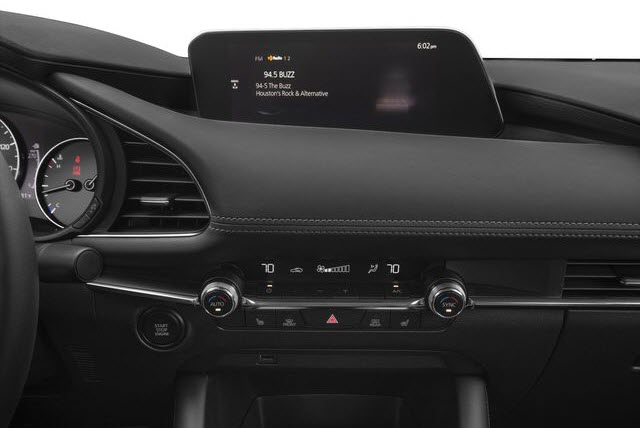 In the 2021 model, the Mazda3 sees continued advances in entertainment.
For example, Mazda Connect™ infotainment technology is the nerve center of your interactive hub. This voice-activated infotainment system includes hands-free calling, text message audio delivery and reply, and an E911 automatic emergency notification.
Coupled with Mazda Connect™ are the Apple CarPlay™ and Android Auto™ integration systems, which give you the ability to effortlessly pull up maps, music, and other applications.
While the Honda Civic does share many features with the Mazda3-such as Bluetooth® HandsFreeLink® and streaming audio-it's the touchscreen disparity that cuts the difference. With Honda, your screen will peak at 7 inches, yet with Mazda, you can enjoy an 8.8-inch display!
2021 MAZDA3 vs Honda Civic Comparison in Review
In this comparison, we've studied the most critical aspects of both the 2021 Mazda3 and Honda Civic, such as performance, safety, and the technology found within each cabin.
While the Honda Civic may have many nice features to offer, it simply cannot stand up to the cutting-edge advances of the Mazda3. You'll have to get behind the wheel of one to see for yourself!
If you're a resident of the East Stroudsburg, Stroudsburg, Easton, Brodheadsville, or Saylorsville areas and are shopping for a new vehicle, come test out the 2021 Mazda3.
Our team at Ray Price Mazda would be happy to walk you through the important specifications and help you get behind the wheel. Contact us today to schedule your test drive.