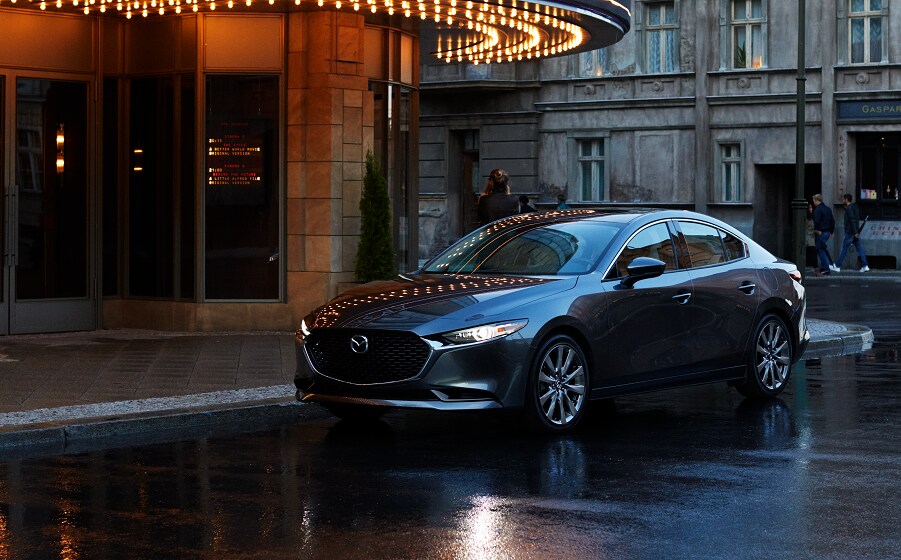 The peppy acceleration and feel-good handling of the Mazda3 paired with the terrific Mazda3 lease deals at Ray Price Mazda make this model a valued commodity around East Stroudsburg, Stroudsburg, Easton, Brodheadsville, and Saylorsville.

Leasing in general comes with a number of advantages, and we'll be discussing these advantages extensively in the coming sections. We'll also be touching on the specifics of our Mazda3 lease deals and a few notable characteristics of this impressive sedan.
Related Post: Mazda3 Vehicle Reviews
How Does Leasing a Car Work?
The framework of leasing is to provide drivers with the model they want, at a price they can afford.
When you lease, you'll be loaning the model you want from the dealership for the duration of the lease, which is typically two or three years. 
 During this time, you'll make low-end monthly payments. 
Once the lease is up, you return the vehicle to the dealership and can then choose to lease a different model.
This system is helpful because it fits comfortably within most budgets and it also gives you the chance to continually upgrade to the newest models. 
This means you'll never get bored of a vehicle after driving it for ten years. And, as your needs change over time, so can the vehicle you drive.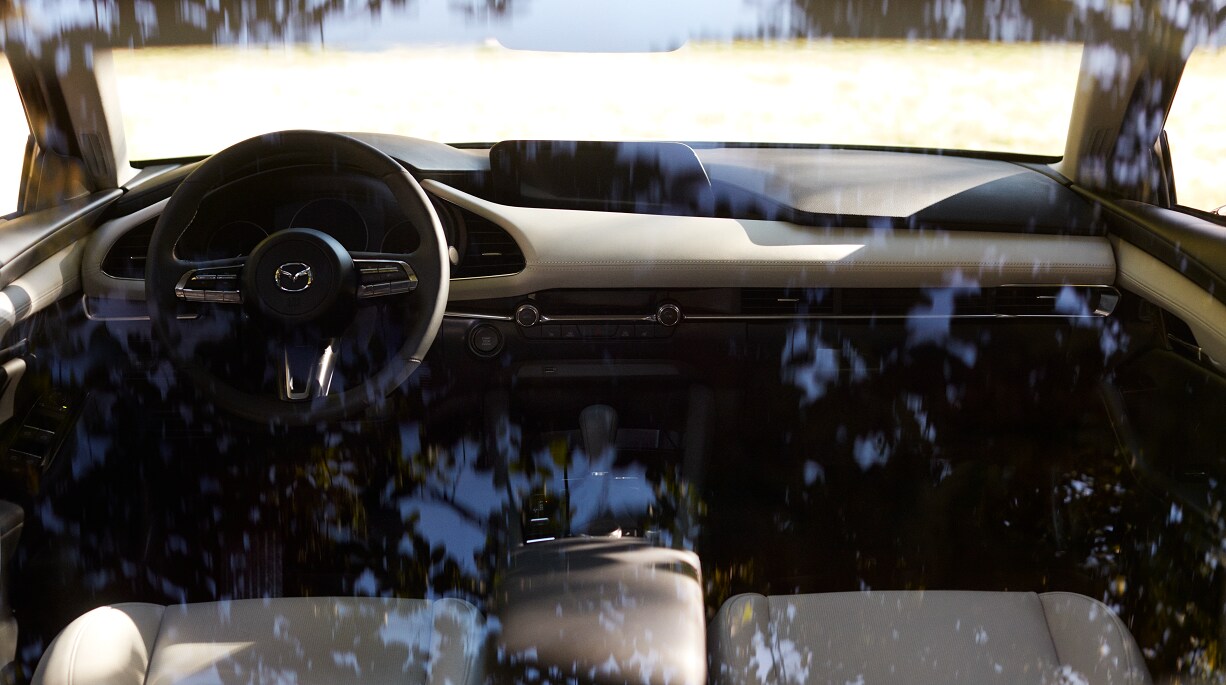 For example, if you currently need a compact sedan like the Mazda3, you can lease it and enjoy a few years of pristine performance. If you find yourself needing more space in the future however, you can consider a Mazda SUV instead.

Related Post: Leasing vs Buying
About the Mazda3
The flashy Mazda3 has long been admired for its athleticism on the open road and the flush array of infotainment features offered in the cabin.
These infotainment features give you a range of opportunities like the chance to pair your smartphone with the vehicle, easy access to helpful navigation, and a thrilling audio system that reverberates sound throughout the cabin.
Safety is another prominent trait in this compact car, including a list of advanced safety measures that will engage automatically if a collision seems likely, or if you begin to drift aimlessly out of your lane when you're distracted.
Various Mazda3 Lease Deals
Our Mazda3 lease deals are wide spread because we want to help as many different types of drivers as possible.
Each deal, however, will conform to your budget, and give you access to our state-of-the-art service center. This service will also be cheap because the leased Mazda3 will be covered under our warranty program.
If you want to find out more about our specific lease deals, or if you're interested in discussing your options, sit down and speak with one of our well-trained consultants.
Hit the Open Road in the Mazda3
Leasing the Mazda3 is a great idea for drivers around East Stroudsburg, Stroudsburg, Easton, Brodheadsville, and Saylorsville. To seal the deal, schedule a test drive by contacting Ray Price Mazda before sitting down and speaking with one of our financial consultants!