Leasing is an ideal finance option when you're ready for a new vehicle. It provides financial flexibility while still giving you the chance to roll off the lot in your preferred model.
Our Mazda lease deals at Ray Price Mazda offer drivers around East Stroudsburg, PA, terrific value on their favorite Mazda models. From sporty sedans and family-accommodating SUVs, leasing allows you to get in the ideal vehicle for your driving lifestyle!
If you continue reading, you'll get an inside look at what our lease deals are all about.
What to Know About the Leasing Process

Leasing is a fantastic way to snag your favorite model while keeping your options open down the road.
When you lease, you're renting your preferred model from the dealership for a set period of time. Typically, the lease terms lasts two or three years. During that period, you'll enjoy the vehicle in the same manner as if you would have bought it. At the end of the lease, though, you return it to the dealership.
Once returned, you'll have the chance to lease another model. With this setup, you can consistently drive a new Mazda vehicle every few years. By doing so, you'll have the latest style enhancements, performance systems, infotainment technology, and driver-assistance aids!
Also, your driving needs tend to change over time. Therefore, leasing is a wise decision since it gives you the freedom to transition from a sedan to an SUV in the matter of a few years!
Mazda Models East Stroudsburg PA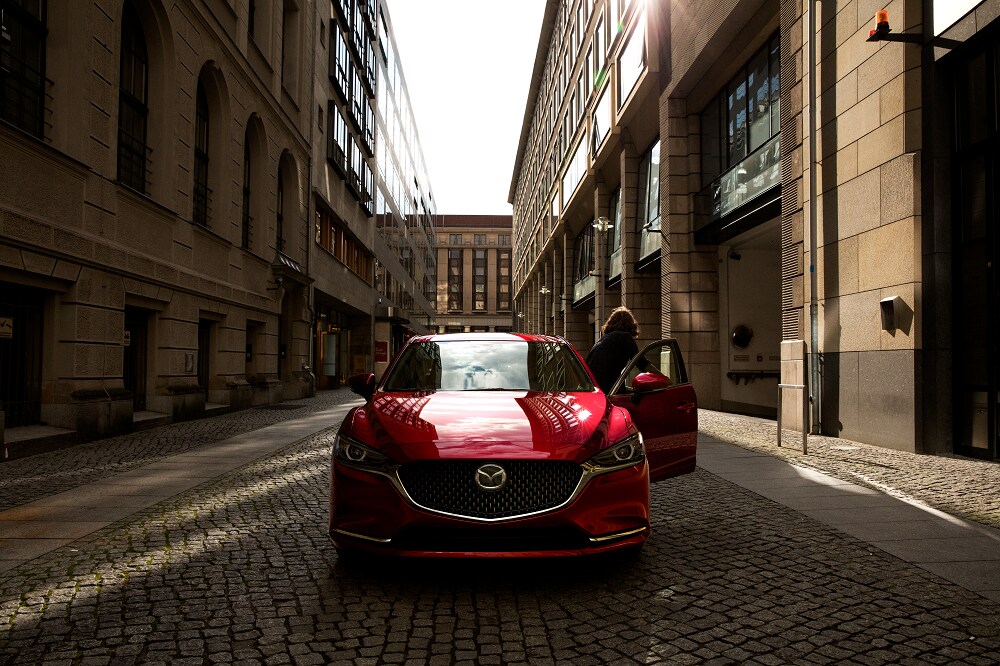 You'll certainly have an array of attractive options when you begin to sort through the Mazda lineup.
For instance, the Mazda MX-5 Miata is a delight on winding roads due to its nimble handling and thrilling performance. Every Mazda sedan, from the Mazda3 to the Mazda6, provides a sporty performance coupled with refined luxury.
If you need a little space to haul around the family or carry your valuable cargo, the Mazda CX-3 or Mazda CX-5 are also solid choices!  
Landing the Ideal Lease Configuration
All of our lease deals come with favorable benefits, such as the opportunity to receive service from our state-of-the-art facility.
We also want to make sure that your lease deal complements your lifestyle. To do this, we have consultants at our financial center that will happily sit down and go over a range of options with you. If there's something specific you wish to implement into the lease agreement, we'll do our best to cater to your preferences!
To get a jump-start on this entire process, you can sort through our lease offerings or fill out our online pre-approval form today.

Get a Mazda Lease Deal for Your Travels near East Stroudsburg PA!
Mazda is certain to have a model that will fit your many preferences for everyday travel, whether you value performance, space, or style. So, take a look at our lease opportunities and if one jumps out to you, give our team at Ray Price Mazda a call!