A small town in Pennsylvania, Mountainhome is a quaint community with several restaurants and shops. Getting around Mountainhome, PA, requires having access to a reliable vehicle, which is why you need a Mazda. 
Find out why your premier destination for a Mazda dealer near Mountainhome, PA, is Ray Price Mazda and discover the benefits of visiting us for your next car. Continue reading to see what we have to offer at our Mazda dealer! 
Your Mazda Dealer Near Mountainhome PA
Your local Mazda dealer near Mountainhome, PA, is proud to serve Mazda consumers with comprehensive dealership services that make buying your car simple and stress-free. From the moment you drive onto our lot, we're solely focused on you and your needs, which is what you deserve from an excellent Mazda dealer near Mountainhome, PA.
The way that we express our dedication to service at your Mountainhome Mazda dealer is by providing our customers with an irresistible inventory of fantastic new and pre-owned vehicles. Whatever type of car you're looking for, whatever the features you want the most, you'll be able to find an option that fits your needs in our extensive new and used Mazda inventory. Nearly no other Mazda dealer that you could visit for you next car provides you with the high level of choice that we do. 
Our Staff is Better Than the Rest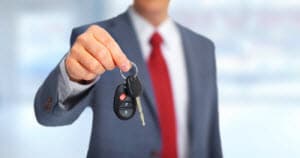 In addition to offering you an expansive inventory of impressive vehicles, our Mazda dealer near Mountainhome, PA, provides the most enthusiastic and committed dealership staff that you've ever experienced, allowing you to find your new car with the greatest of ease. When you work with our staff, you'll be working with a team that is entirely centered around helping you. 
Tell our Mazda sales team what you're looking for in your next car, and they'll be able to guide you through our inventory and point you to the models that are right for you. If you're ready to purchase your vehicle, our financing team can discuss funding options with you and what terms fit your lifestyle. Lastly, because you want your car to keep running well into the future, you can schedule regular maintenance from our service and parts department. 
Comprehensive service and a one-of-a-kind staff are just two of the reasons you need to visit Ray Price Mazda. 
Find Your Perfect Mazda near Mountainhome PA
Your best bet for a Mazda dealer near Mountainhome, PA, is Ray Price Mazda. Start your search for a new Mazda with us today and you're guaranteed to find the right vehicle for you at the price that you're looking for. Contact us online or give us a call at (877) 320-8955.