Based on the area's well-known landmarks and attractions, it's easy to see that in Bangor, Pennsylvania, guests and residents enjoy connecting with nature and history.
You can visit the Lehigh Valley region's oldest winegrower, Franklin Hill Vineyards, for sips and scenery. Make your way up to the Delaware Water Gap's 70,000 acres of outdoor recreation opportunity or visit the Slate Belt Heritage Center to find out more about Bangor's past, present, and future.
If you're looking for a Mazda dealer near Bangor, Ray Price Mazda is the place to head for a quality Mazda inventory and professional assistance from experts who know Mazda inside and out. Our dealership is located less than half an hour north of Bangor.
Keep reading to find out more about what you can look forward to when you visit Ray Price Mazda!
Extensive Mazda Vehicle Inventory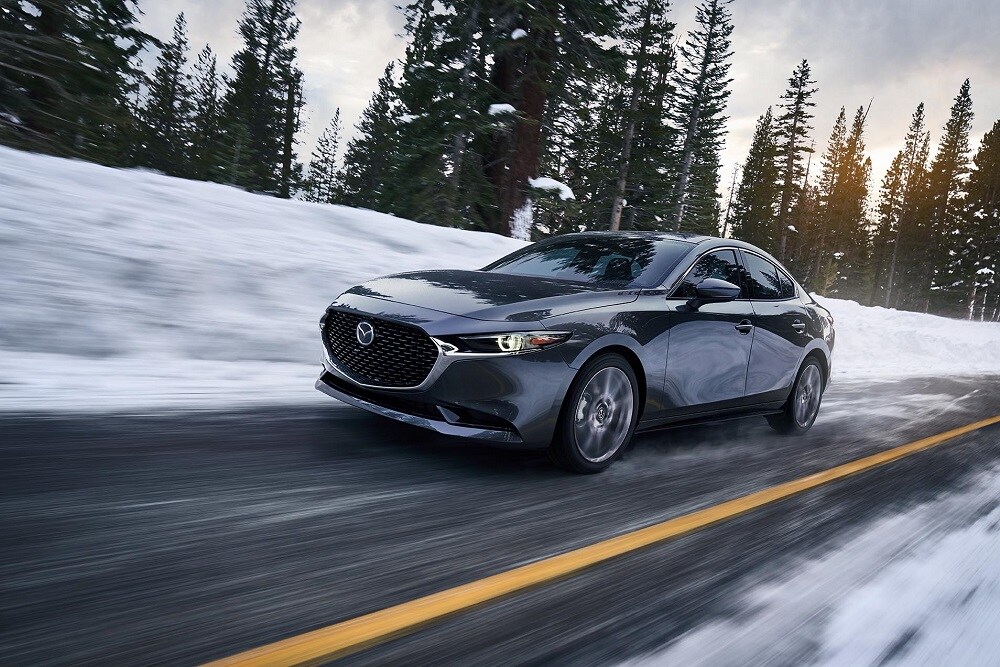 Your new-car search begins with a vehicle inventory that has a good representation of the model you're looking for. For Mazda SUVs, sedans, hatchbacks, and convertibles, we've got you covered.
We're proud to carry new Mazda models in the triple digits, ensuring that whether you're looking for a sporty family ride--like the Mazda CX-5 or Mazda CX-3--or a fun-to-drive commuter like the Mazda3 or Mazda6, you have a vast pool of trims and colors to choose from.
While our staff is always around to answer questions and give you a better feel for what each Mazda offers, you can learn about each option by exploring the inventory online. To provide as much insight as we can, we've provided feature lists and various specifications of each Mazda in stock.
So, whether you're targeting interior passenger space, a snazzy infotainment system, ample horsepower, or sturdy towing capacity, you can identify top options from the comfort of your home.
Also online is the ability to compare these appealing Mazda models side-by-side. While certain traits such as interior and exterior style or long-term reliability are standard throughout the Mazda lineup, each model also brings unique qualities from snappy acceleration or long-lasting fuel economy to a bevy of advanced driver-assisting technology. 
Finally, if a model comes around that you just can't stop daydreaming about, our staff will be more than happy to get you settled behind the wheel for a test drive. By giving us a call, you can arrange a time to visit our dealership or perhaps we can bring the model to your driveway, so you can garner a closer look.
Buying a New Mazda? We Have Your Back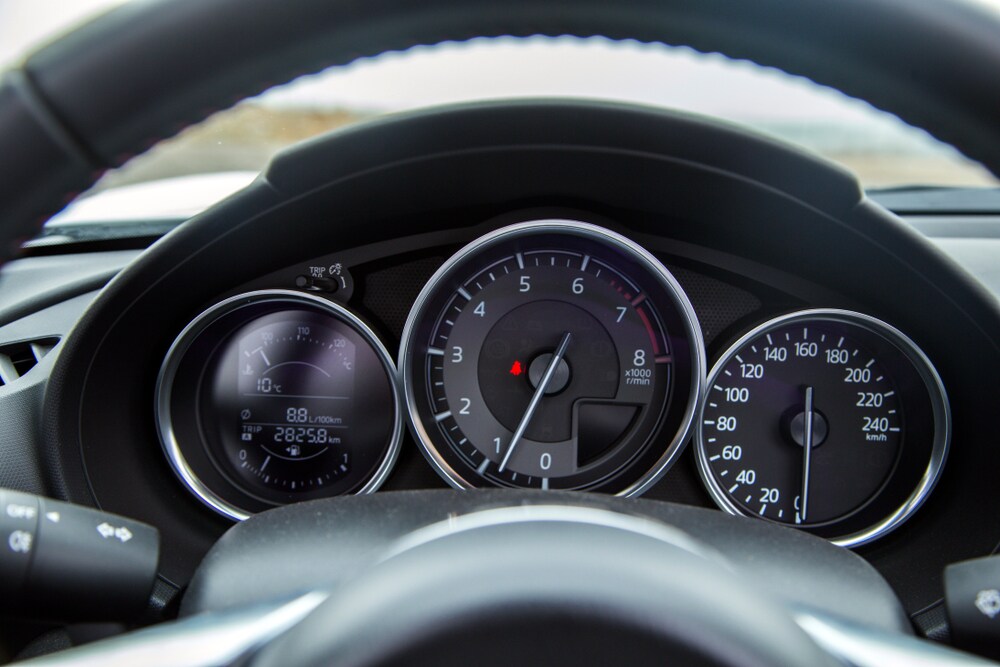 Mazda models as far as the eye can see is only step one in finding your dream ride. A knowledgeable staff that can help you navigate your options--both on the showroom floor and in the financing chair--is what really shifts your new-car search into drive.
Luckily, with over a century in the car sales business, the Ray Price Mazda staff is familiar with the landscape and knows how to best help you find a ride that will fit your criteria and align with your budget.
Our friendly and professional dealership reps are there every step of the way to help and offer you top-notch ownership benefits, like free inspections and free towing in Monroe County, to make your experience the best it can be.
Because you're unique and your daily driving habits are specific to you, we also want to make sure the financial structure you land is a good fit. So, as you begin to move through the process, our advisors will be happy to lend a hand with leasing, buying, loans, credit, and more.
One of the many benefits of being in the business a long time is building up relationships with nearby lenders. So, when you attempt to secure a loan, our assistance can help ensure the rates are favorable.
What's also important is giving you the chance to get started on your own time. Our online tools--whether it be the pre-approval form, trade-in calculator, or payment estimator--can all be accessed right now. The form is all about giving our team a chance to learn about you, so they can begin developing a proper financial framework.
The trade-in calculator and payment estimator are all about you beginning to develop a budget. You can both learn the trade-in value of your current ride and get an idea of the monthly cost for your preferred Mazda!
Certified Mazda Service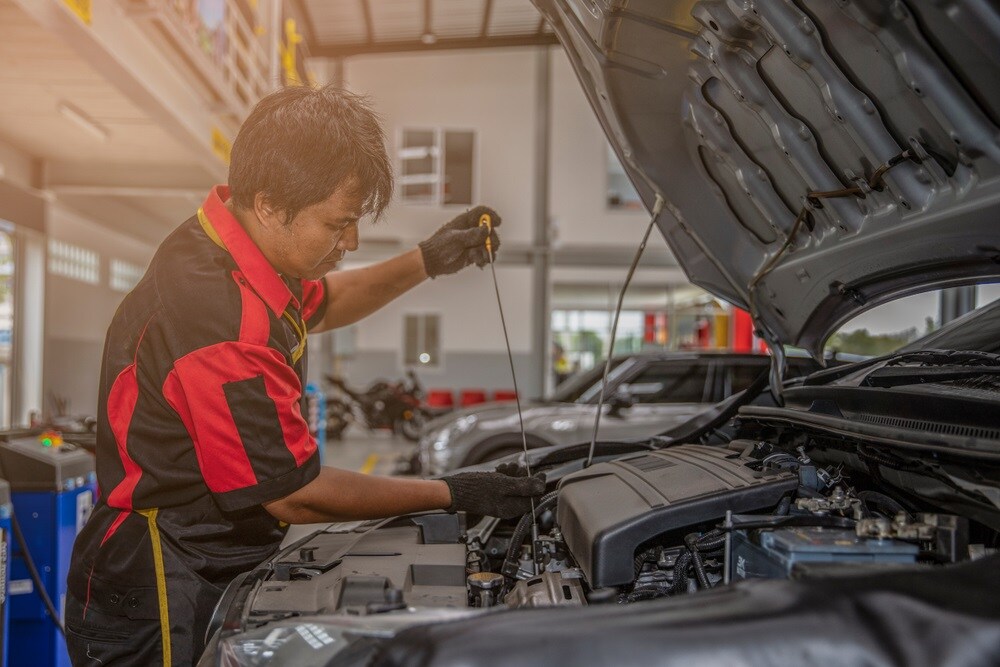 One more built-in advantage to shopping with Ray Price Mazda is having a go-to expert service center close by to take care of all your Mazda maintenance needs. Bring your Mazda CX-5 or Mazda3 by and our experienced technicians will make sure that your ride is road-ready in no time!
Our parts department makes it possible to replace worn pieces easily, our team of certified technicians can quickly identify and address any performance anomalies you may experience through the years, and we have the tools to help restore your vehicle if it's been in a fender bender.
Not sure when your Mazda requires service or what type of service it needs as the years go by? Our staff will be happy to create an outline for you, one that includes both the services your Mazda will need and when these services should occur.
You can also enjoy the convenience of Saturday service hours and online appointment scheduling through our website.
Getting Here: Directions from Bangor to Ray Price Mazda
Ready to see all that Ray Price Mazda has in store? Getting to our location in East Stroudsburg is easy when you take PA-191 North and South Courtland Street to Fawn Road in Stroud Township.
If you'd like, scout out our online vehicle showroom ahead of time and then visit us to take a test drive! 
The Ray Price Mazda showroom is open from 8:30 a.m. to 8:00 p.m. Monday through Friday, and 8:30 a.m. to 4:00 p.m. on Saturday. We'll see you soon!