The Mazda CX-5 is a sleek offering that perfectly personifies the current design language of the Mazda brand. In addition to being a looker, this SUV delivers the practicality families require. Finding a Mazda CX-5 for sale near Stroudsburg, Pennsylvania, is just a matter of checking out the Ray Price Mazda inventory. We have the SUV in its various trims and colors, making it easy for you to drive off the lot with the exact version you prefer.
Also, we have resources in place that will be useful when financing or servicing your Mazda CX-5!
About the MAZDA CX-5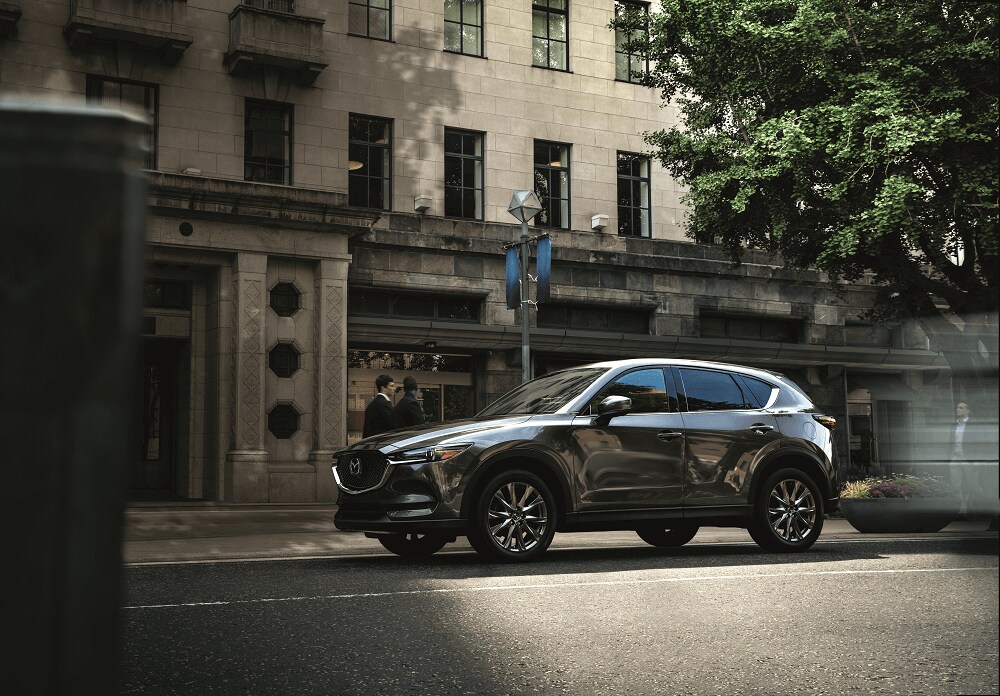 The striking visual effect of the Mazda CX-5 is due largely to those sweeping lines that run along the SUV's body. The interior is equally mesmerizing, with high-quality materials adorning the dashboard, center console, steering wheel, seats, and other touch-surfaces.
While the Mazda CX-5 is meant for shuttling people, you'll find the performance feels like a much smaller vehicle. It handles cleanly when you're attempting tight turns, and isn't afraid to stretch its legs when you ask for power by leaning on the accelerator. Whether shuttling around town or spending long cruises on the highway, the model sips fuel, too.
To get a more well-rounded understanding of what the Mazda CX-5 brings to the table, you have a couple of options. You can always check out our online inventory, where we list key features and specifications such as horsepower, and passenger and cargo room. Or, you can get in touch with our staff directly. We'll be happy to answer questions, show you the model in person, and eventually get you out on the street for a test drive!
Buying or Leasing the MAZDA CX-5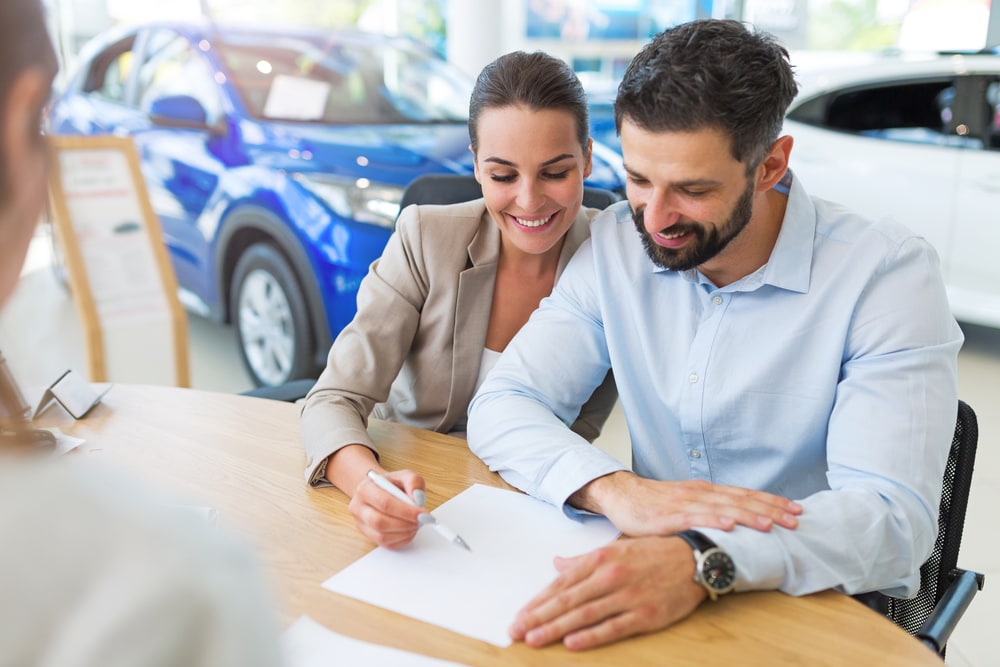 The financial center we have set up is going to help you determine the right payment structure for your Mazda CX-5. One of the first decisions you'll need to make is whether you want to buy the SUV or lease it. Both are strong options.
If you buy it outright, you'll get to enjoy the Mazda CX-5 for as long as you'd like. When leasing, you rent the model for a few years before returning it to our dealership. However, once returned, you can then begin to lease a newer Mazda CX-5 or any other model within the Mazda lineup. So if the sound of continually driving a fresh vehicle every few years appeals to you, you might find our lease agreements appeal to you as well.
Either way, online tools like our pre-approval form are certainly worth checking out!
We Have the MAZDA CX-5 for Sale near Stroudsburg, PA
You can find a Mazda CX-5 for sale, or Mazda CX-5 lease deal, at Ray Price Mazda. While your search may begin from your home with our online inventory, our staff will be here waiting to hear from you. If you have questions about the SUV itself, the financing process, or how to service your vehicle, we'll have answers!