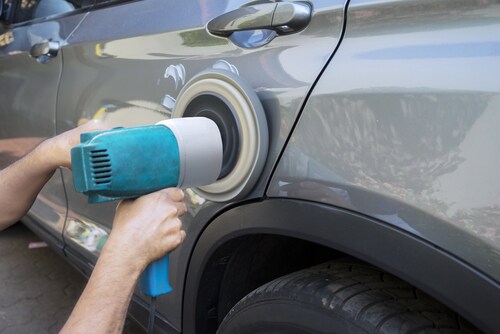 *Please Note, our Service Center provides convenient Saturday hours from 8:00am to 4:00pm! 
Receiving personalized care for your vehicle is as simple as stopping into our body shop near Easton, PA. We have a fully modernized center on site that is led by a trained staff of technicians and features an assortment of advanced technology, all of which comes together and allows us to deliver comprehensive care.

The coming few sections will provide you with insight into our body shop, including the type of services we offer, various discounts and deals available, and so much more. If you have further questions, the staff at our Easton body shop will happily answer them!
Auto Body Shop Services
Over the course of many miles, you might look over your vehicle and find a few dings here, a few scratches there, and perhaps a knick or two in the hood or bumper. All of this and much more can be corrected at our comprehensive body shop near Easton, PA.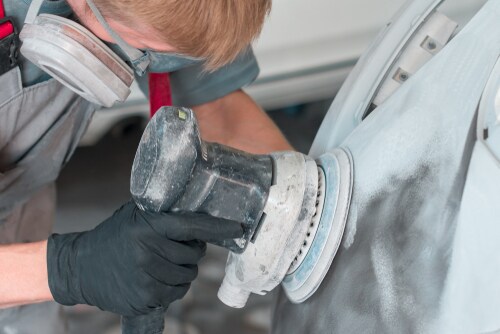 We understand what daily commutes or lengthy road trips can do to the exterior of a vehicle, and we're prepared to service or repair your model as needed. Dent removal is one of our most common practices and it's a simple one, too. Collision repair is also available and our technicians will work diligently to have your vehicle looking as spiffy as it did when it rolled off the assembly line.
A few other common practices at our body shop include:
Window replacement
Frame repair and alignment
Car detailing
Dent repair
Hail damage repair
Bumper repair
Fender repair
Auto paint repair
Auto glass repair
How Long Will My Car Be in the Auto Body Shop?
With the help of modernized equipment, we strive to get you in and out quickly yet the exact length of your vehicle's stay in our body shop is dependent on a few different factors.
First, the type of repair needed will influence the length of your stay. 
Easy exterior buffing and dent removals will result in a quick visit, but trips to the collision center after a fender-bender may lead to a lengthier stay.
A key way we keep the process running efficiently is with our comprehensive parts center. 
This department is filled to the brim with quality pieces that fit specifically into different models. 
So, we can easily replace any part you might need, and if we don't have a particular part available, we'll order it and install it upon arrival.
Body Shop Discounts & Savings
We strive to present you with terrific value during each trip to our Mazda body shop, and the various discounts and deals you can choose from are a great way to receive this value.
These opportunities change over time, so it's important to skim through current offerings before setting up your visit to our body shop using the online scheduler tool!
Visit Our Easton Body Shop!
When it comes time to iron out dents or markings on your vehicle's exterior, check out our detailed Easton body shop. We provide extensive care for your automotive needs and if you're eager to set up a visit or ask a few questions, contact the helpful staff of Ray Price Mazda!