*Please Note, our Service Center provides convenient Saturday hours from 8:00 a.m. to 4:00 p.m. 
Receiving personalized care for your vehicle is as simple as stopping into our body shop near Easton, PA.
We have a fully modernized on-site center, led by a trained staff of technicians and featuring an assortment of advanced technology--all of which comes together and allows us to deliver comprehensive care.
The coming few sections will provide you with insight into our body shop, including the type of services we offer, various discounts and deals available, and so much more. If you have further questions, the staff at our Easton body shop will happily answer them!
Auto Body Shop Services at Ray Price Mazda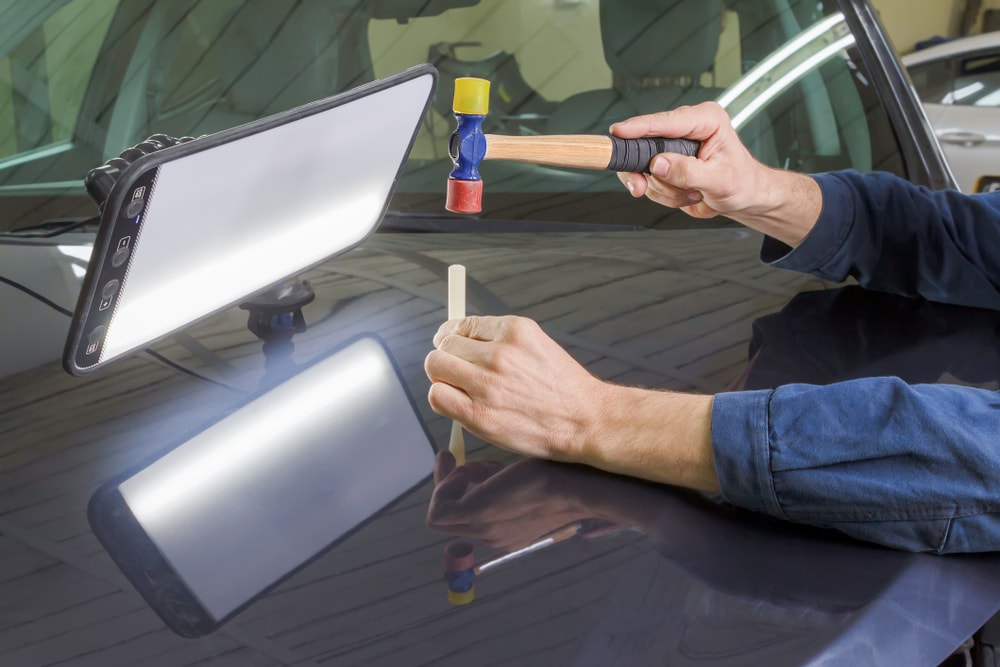 Over the course of many miles, you might look over your vehicle and find a few dings here, a few scratches there, and perhaps a nick or two in the hood or bumper. All of this and much more can be corrected at our comprehensive body shop near Easton, PA.
We understand what daily commutes or lengthy road trips can do to the exterior of a vehicle, and we're prepared to service or repair your model as needed. Dent removal is one of our most common practices and it's a simple one, too.
Collision repair is also available and our technicians will work diligently to have your vehicle looking as spiffy as it did when it rolled off the assembly line.
A few other common practices at our body shop include:
Window replacement
Frame repair and alignment
Car detailing
Dent repair
Hail damage repair
Bumper repair
Fender repair
Auto paint repair
Auto glass repair
How Long Will My Car Be in the Auto Body Shop?
With the help of modernized equipment, we strive to get you in and out quickly, yet the exact length of your vehicle's stay in our body shop is dependent on a few different factors:
First, the type of repair needed will influence the length of your stay. 
Easy exterior buffing and dent removals will result in a quick visit, but trips to the collision center after a fender-bender may lead to a lengthier stay.
A key way we keep the process running efficiently is with our comprehensive parts center. 
This department is filled to the brim with quality pieces that fit specifically into different models. 
So, we can easily replace any part you might need, and if we don't have a particular part available, we'll order it and install it upon arrival.
Using Mazda Parts for Your Mazda Vehicle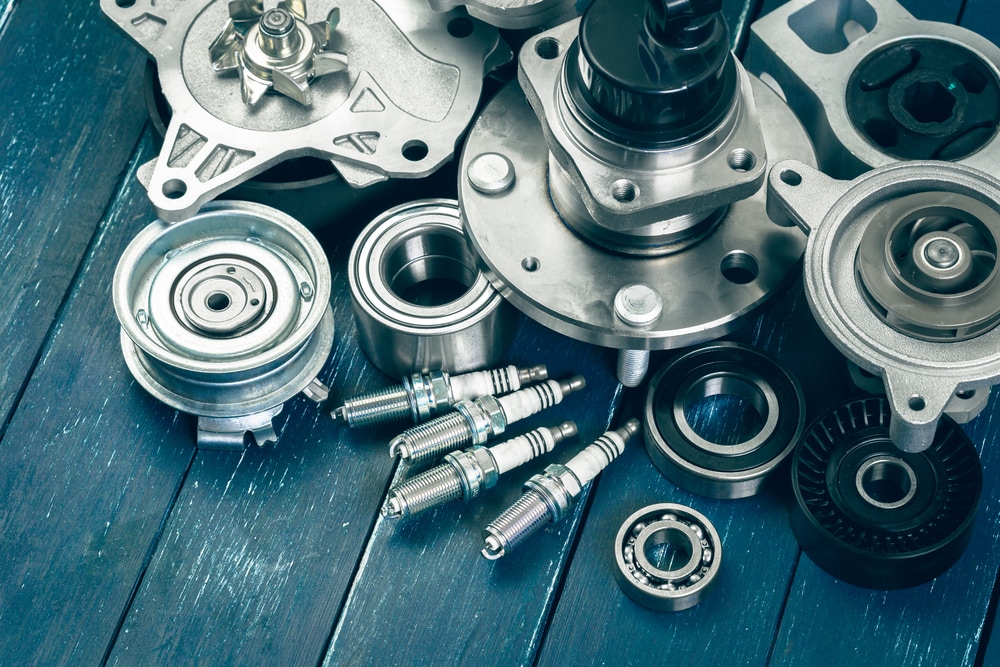 Not all body work requires the introduction or installation of a new part. However, there are times when a fresh part is going to come in handy, either because a piece on your model was damaged or is just from the normal wear and tear that comes with age.
To ensure we're always prepped and ready for any type of service or repair, we have a well-stocked parts center where we can locate any piece, no matter how obscure. The goal is to get the right fit for your vehicle, so it looks and performs as good as new.
We're accurate enough to match a piece right down to the make, model, model year, and trim level of your current ride. If we don't have the right fit in stock, we can lean on our expansive Mazda network to order the part, either from another dealership or directly from the manufacturer.
Once the piece arrives, we'll let you know, so you can drop of your model and our team of certified technicians can get to work.
Making Safety a Priority for You at Ray Price Mazda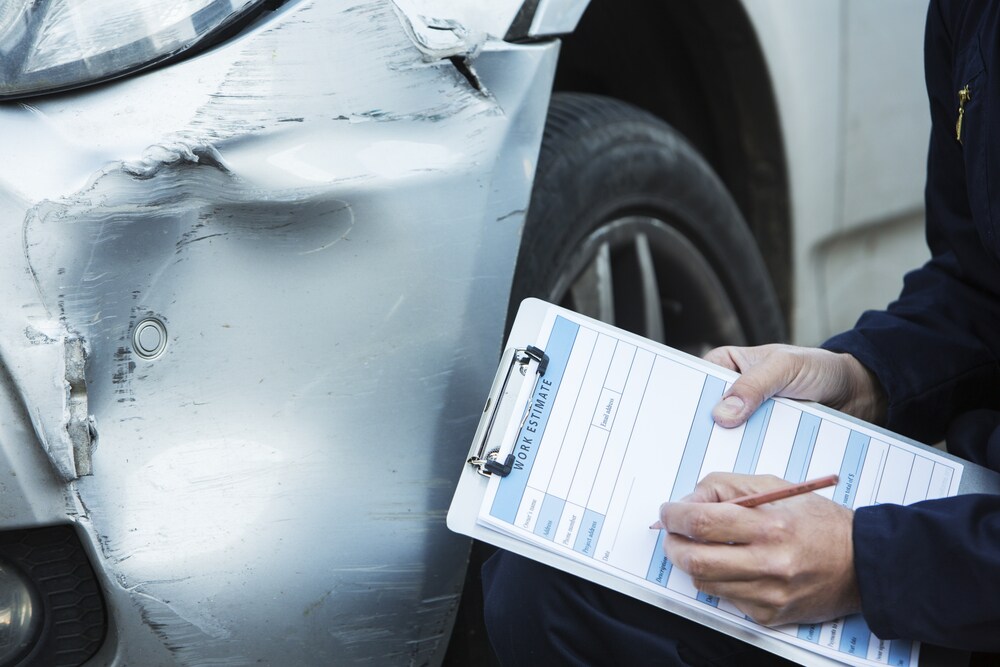 When people think of body shops and the type of work being done in them, the first idea that comes to mind is usually cosmetic-related.
While the main focus of our specific Mazda body shop is centered around cosmetic repairs, we also place your overall safety and the performance of your vehicle as a top priority. What does this mean?
Well, if you've been in a fender bender or any other type of accident, we'll begin the body repairs by first giving your model a thorough inspection. We'll check the performance to make sure it's living up to the high standards Mazda sets and will continue to live up to these standards as you drive off the lot.
We'll also be diving into key performance features. Traditional measures such as checking the brakes to ensure they are still responsive and strong is where we start.
As Mazda has moved into the modern world of safety equipment, though, there's now a host of driver-assisting features to consider.

So, if you have a newer Mazda model, we'll be looking into the collision mitigation systems, radar cruise controls, lane departure alerts, and the various sensors and cameras that help you navigate tight areas.
The goal is always to give your Mazda the attractive gleam it had when you first drove it off the lot, while also making sure the performance and safety standards set by the Mazda brand are met!
Body Shop Discounts & Savings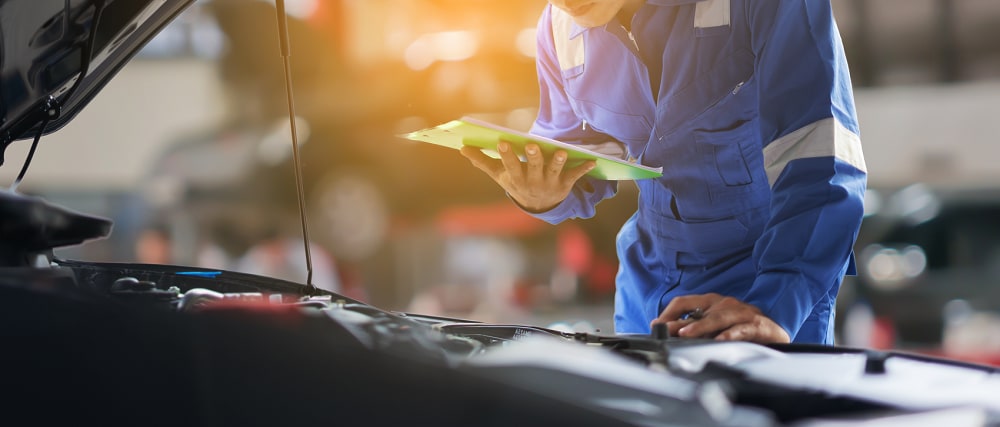 We strive to present you with terrific value during each trip to our Mazda body shop, and the various discounts and deals you can choose from are a great way to receive this value.
These opportunities change over time, so it's important to skim through current offerings before setting up your visit to our body shop using the online scheduler tool.
Where Can I Find an Auto Body Shop near Easton PA? 
When it comes time to iron out dents or markings on your vehicle's exterior, check out our detailed Easton body shop.
We provide extensive care for your automotive needs and if you're eager to set up a visit or ask a few questions, contact the helpful staff of Ray Price Mazda!