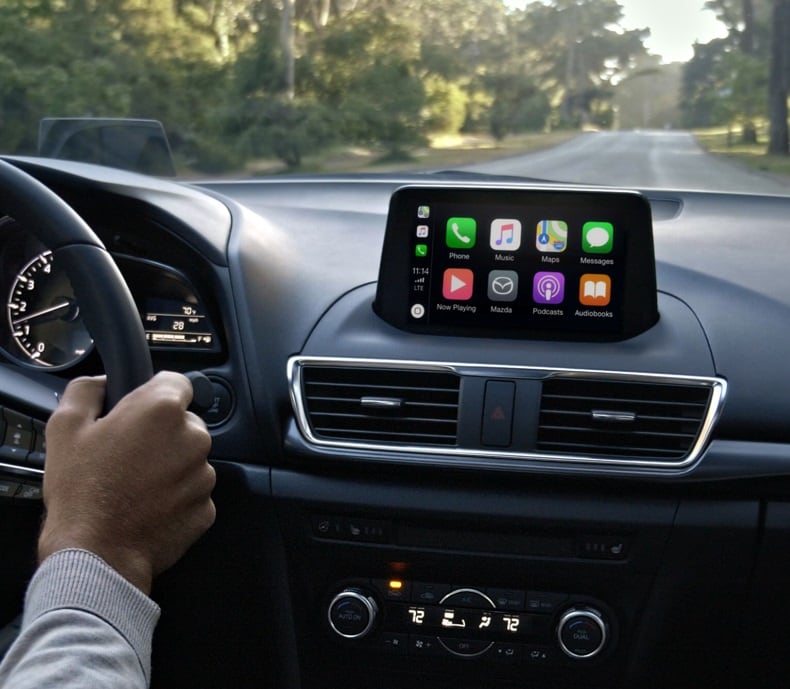 Advanced infotainment technology is a must for modern vehicles, and Mazda understands this. That's why drivers around East Stroudsburg, Stroudsburg, Easton, Brodheadsville, and Saylorsville should know what Mazda Apple CarPlay™ is all about.

This cutting-edge system creates unparalleled connectivity between your vehicle and your phone, making local trips to the grocery store more enjoyable. So, continue reading to get more information on this worthwhile infotainment system. If you have additional questions or want to see how Mazda Apple CarPlay™ works in person, contact Ray Price Mazda!
What is Apple CarPlay™?
Apple CarPlay™ is an integration technology that allows you to access your smartphone's IOS system on the touchscreen display located on your dashboard. Once you've successfully synced your smartphone and your car, the apps on your phone can be utilized in the vehicle.
So, for example, you can pull up your favorite playlist on the touchscreen and then maneuver through the app the same way you would on your phone. This makes it much easier, and safer, to utilize various applications while you're behind the wheel.
This goes for many other applications as well. You can make calls or send texts through Apple CarPlay™ too, oftentimes by using voice commands. GPS navigation is yet another popular app enhanced by this streamlined infotainment setup.
How to Use Apple CarPlay™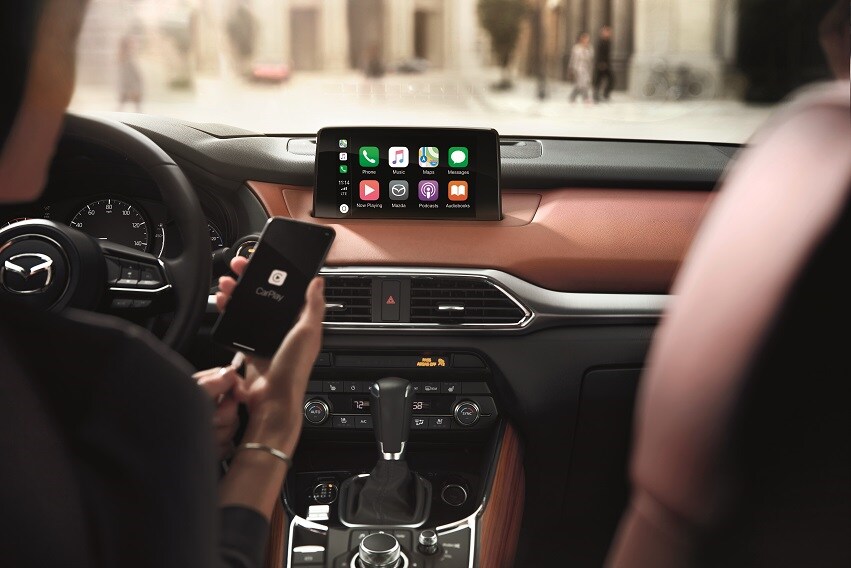 Here is how to use the Apple CarPlay™ system:
Use Bluetooth® or try connecting your smartphone to your Mazda vehicle with a USB cord.


Once connected, Siri® will help you navigate the introductory phase. 


As stated in the last section, making calls and sending texts is almost exactly similar to doing so on your phone, except now your phone screen is shown on the touchscreen display in your car.
Mazda & Apple CarPlay™
Mazda understands how useful this innovative piece of technology is, and how it adds to the overall driving experience of the vehicle. With that in mind, they've begun implementing Apple CarPlay™ into various models while also offering upgrades to vehicles without it.
This upgrade, free of charge, is available for owners how to useof the 2018 Mazda6 with a trim level of Touring, Grand Touring, Grand Touring Reserve, or Signature. If you happen to have this flagship model, you can contact your local Mazda dealership and get the upgrade installed free of charge. It takes approximately two hours for installation.
Beyond this, the dynamic Mazda CX-9 will also be outfitted with Apple CarPlay™ capabilities. This adds yet another layer of intrigue to an SUV already renowned for its cutting-edge technology and slick performance.
Experience Mazda Apple CarPlay™
There's a lot to like about Apple CarPlay™. It adds additional convenience to your favorite Mazda models. It also complements the many other technology features found in Mazda vehicles.
So, if you want to see how this system works, or if you have the proper Mazda6 trim level and want to get the free upgrade, contact Ray Price Mazda near East Stroudsburg, Stroudsburg, Easton, Brodheadsville, and Saylorsville.