One of the fastest growing car brands in the United States is Mazda. In addition to being known for building fun-to-drive vehicles that are reliable, they're also entering the luxury market by outfitting their models with some of the latest design trends available. Many car shoppers can become easily confused by the various types available, like the differences between a Mazda 3 Sport vs. Touring.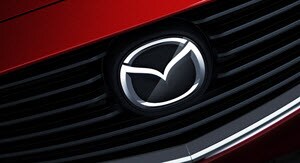 Fortunately, understanding the differences can be as easy as visiting Ray Price Mazda, the dealership that proudly serves the East Stroudsburg, Stroudsburg, Easton, Brodheadsville and Saylorsville areas. The following is a brief look at their differences and the benefits to both.
Handling & Performance
The noticeable difference is in the handling and performance of the Mazda 3 Sport. In addition to having increased horsepower and torque, it's fitted with an enhanced steering system, which makes driving at high speeds exciting. The Mazda 3 Touring offers sporty performance, but is designed for the long road ahead by providing the perfect mix of comfort for both the driver and passengers alike. Both offer unparalleled reliability and a quality driving experience.
Not surprising, the Mazda 3 Sport offers a highly responsive and aggressive drive, while the Touring is focused more on a smooth and comfortable ride.
Luxurious Interior
While both models are fitted with numerous luxury appointments, the Touring model is equipped with leather-trimmed seats, beautiful chrome accents, and a digital display that provides the driver with real-time access to a vehicle's status.
While there are slight aesthetic differences in the Mazda 3 Sport and Mazda 3 Touring, many are left to the driver's personal choice, as they both combine fun with a stunning appearance that provides both comfort and performance.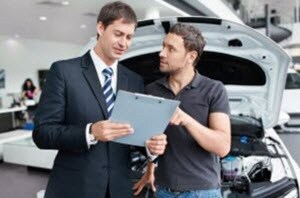 Technology Upgrades
Although the technology in the Mazda 3 line is one the most advanced in the automotive industry, there are slight differences between the Mazda 3 Touring and Sport models. Both offer an easy-to-use touchscreen interface, but the Touring model is equipped with intuitive cruise control and self-breaking, which can make long road trips safer and easier for all passengers. Be sure to determine which technology upgrades are of most interest, and choose the model that'll fit the bill.
Learn More!
Still not sure whether the Sport or Touring model is the best option? Drivers in the East Stroudsburg, Stroudsburg, Easton, Brodheadsville and Saylorsville areas can contact us at Ray Price Mazda to learn more. We'll answer any questions and allow you to test drive both, which will (hopefully) make the decision process easy. We can also help you compare these vehicles to other models on the market. We look forward to working with you!