East Stroudsburg, Stroudsburg, Easton, Brodheadsville and Saylorsville drivers will notice that the Mazda6 has gone through its fair share of transformations lately. In 2017 alone, it saw two different models.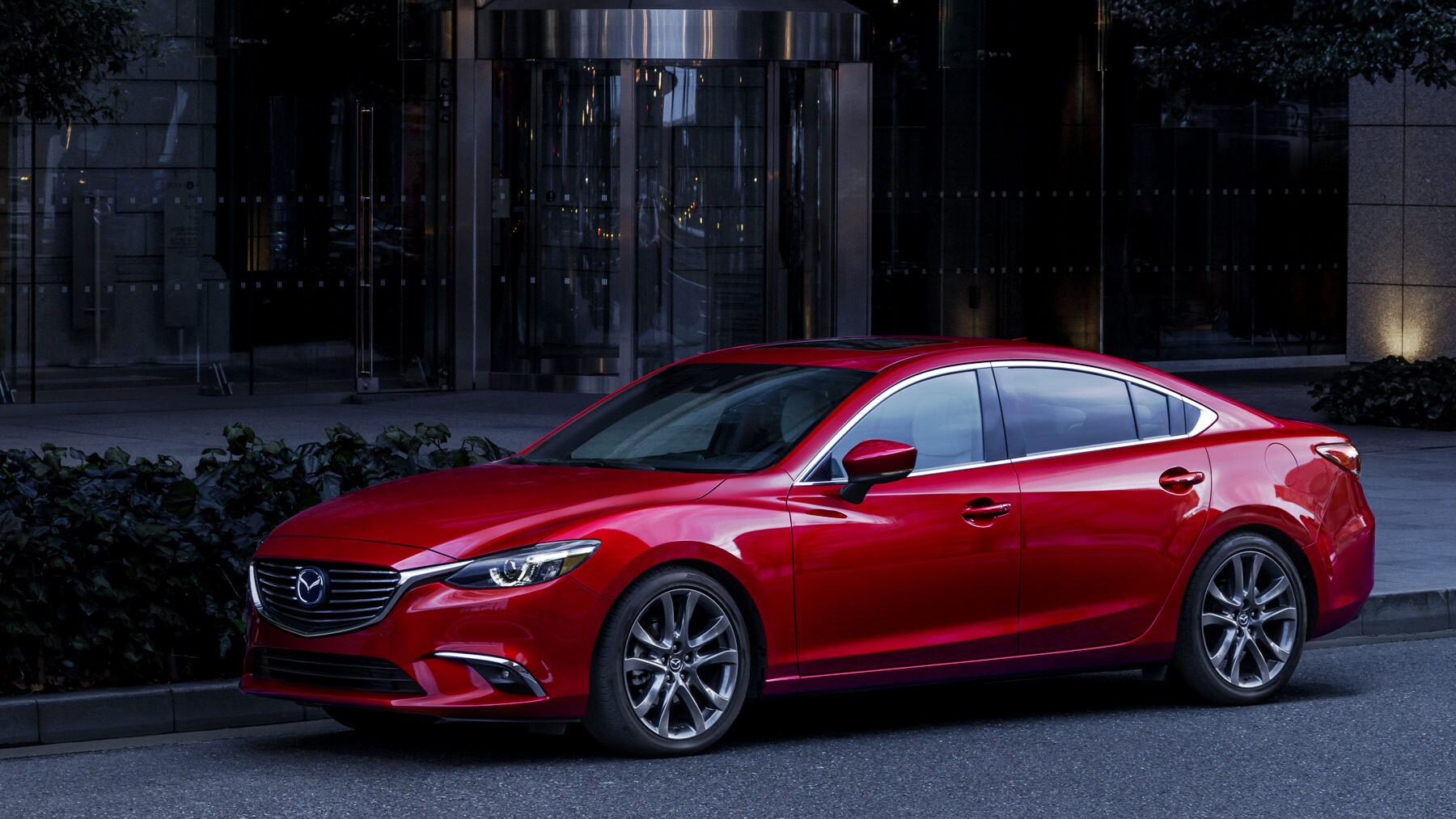 Now, we here at Ray Price Mazda are pleased to give you an inside scoop on the 2018 Mazda6-a more refined sedan with an even more streamlined powertrain.1
The Eye-Catching 2018 Mazda6 Design
Having undergone yet another bold permutation, the first thing you'll notice about the 2018 Mazda6 is its new front end.
This time around, the nose of the Mazda6 slopes downward in a slight arch, its sculpted hood blending into a head-turning fascia. The dark, five-point grille on the front of the sedan is enough of a statement piece. However, now it has a chrome grille-surround that streams into the bottoms of your slim headlights.
This sharp exterior look is an apt complement to the car's interior. The cabin comes with available touches, such as genuine wood accents, Nappa leather, and a stitched and wrapped steering wheel
In addition to these accents, you'll have features such as wheel-mounted audio buttons and an available gear shift dial to complete the array.
A Faster Engine for the New Mazda6
When cruising an open stretch of road, there's nothing better than hitting the accelerator and feeling an immediate response from your powertrain-and that's just what you can expect in the new Mazda6.
The 2018 model adds in an impressive turbocharged option for added power. Namely, the sedan features the SKYACTIV®-G 2.5L engine. This outfit has no problem producing an anticipated 227 horsepower and 310 lb-ft of torque. For smoother, more efficient gear-shifting, a 6-speed automatic transmission is the standard pairing for your turbocharged 4-cylinder.
Overall, these features create a more streamlined ride-one which ought to outpace many others in its class.
Ample Mazda Media & Technology Options
In addition to that sharp design and refined powertrain, the new Mazda6 also offers plenty of intuitive technology options, starting with safety.
Many high-tech cars now offer gadgets that can both predict when accidents are going to occur and act autonomously to prevent them.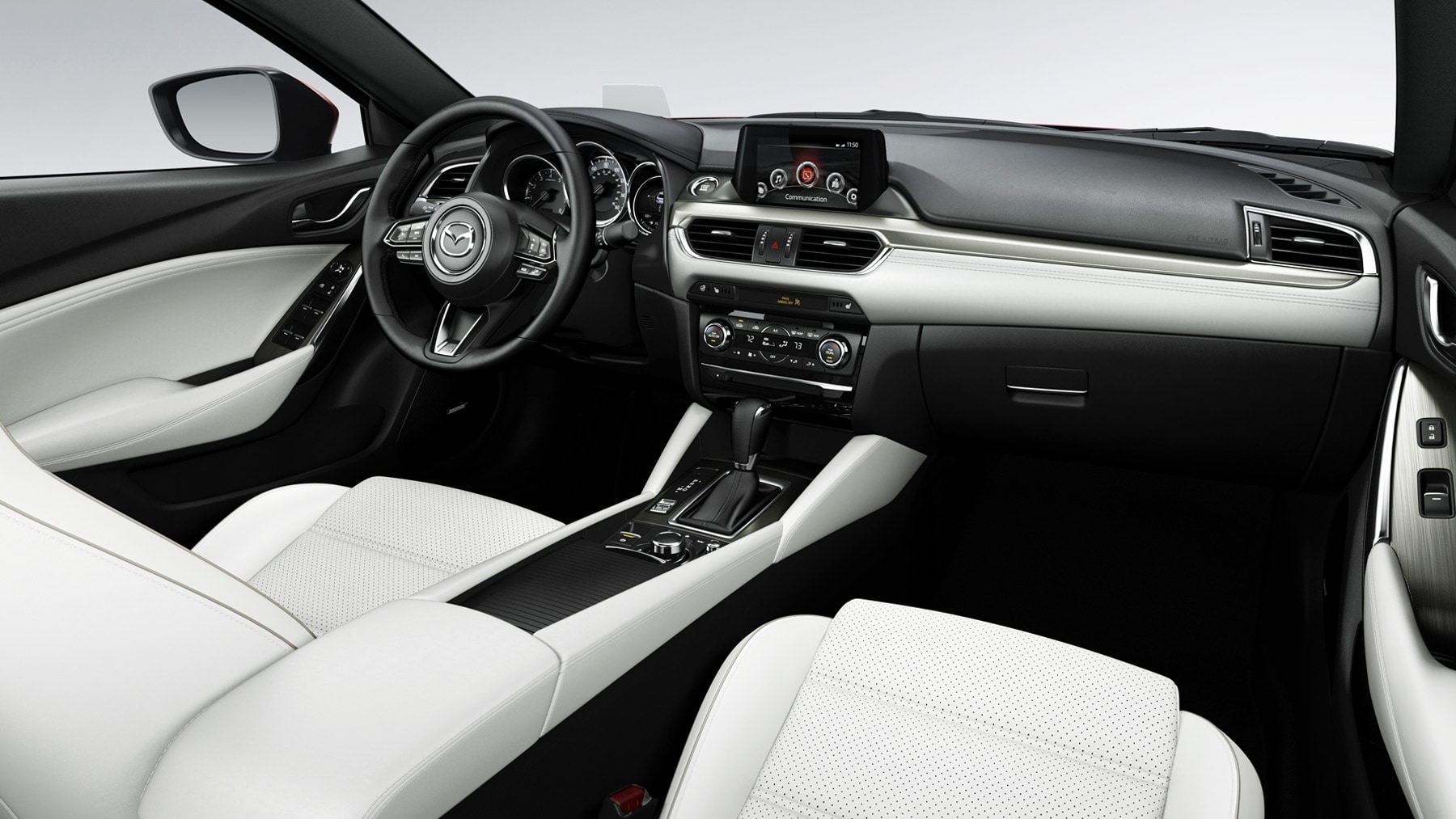 One of these features is the available adaptive cruise control feature that you'll find in the Mazda6. This feature uses a sonar to monitor you following distances. If it senses that the car in front of you is slowing down, it hits the brakes, as well.
In addition to safety, you'll have some neat entertainment tech. For example, the sedan comes with an available 8-inch infotainment touchscreen, which sits prominently in the dashboard. Here is where you'll manage your favorite apps.
You can also add in optional features, such as the Head-Up Display and 360-degree camera system.
Learn More About the 2018 Mazda6
When the 2018 Mazda6 arrives, you'll be one of the first in the know. To stay up to date on vehicle developments, East Stroudsburg, Stroudsburg, Easton, Brodheadsville and Saylorsville drivers can get in touch with Ray Price Mazda.
Contact us today for more information!
1 Model not yet released. All specs mentioned herein have been cited from both the manufacturer website and the Car and Driver article 2018 Mazda6 Redo Includes Turbocharged Engine. Details are subject to change.