Regular oil changes will help your engine to run smoothly, maximizing your fuel economy to minimize spending at the pump. Furthermore, they'll prevent breakdowns, keeping you and your passengers safe.
At Ray Price Mazda, we provide high-quality oil change services for the drivers in East Stroudsburg, Brodheadsville, Scranton, and the surrounding Pennsylvania communities. That means you-yes, you.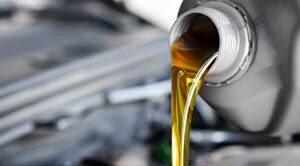 Simply contact our team of experienced automotive technicians to schedule an appointment. Good luck!
How do I know when my car is due for an oil change? Learn the signs.
There are a few telltale signs that you should look for as an indication that your car needs an oil change.
Dashboard Indicator: If either the engine warning light or the oil change icon come on, it's time.
Oil Dipstick: You can also check your oil manually. Just pop the hood, find the dipstick, remove it, and read the markings. If it's below the recommended level, take your car to a professional.
Oil Consistency: Black and/or gritty engine oil means that you need automotive service now.
Engine Noise: If you notice that your engine's abnormally loud, you know what that means…
Time: Last, but not least, there's the time factor. Let's say you can't even remember the last time you brought your vehicle in for an oil change. Well, in that case, it's been too long.
If you're still uncertain about whether your automobile needs an oil change, reach out to us! Our team at the Ray Price Mazda Service Center would be more than happy to talk to you about engine oil.
Ray Price Mazda -Auto Repair East Stroudsburg, PA
That's because our guys and gals have been performing oil changes near East Stroudsburg, Brodheadsville, and Scranton for years! They're some of the premier experts in the entire region.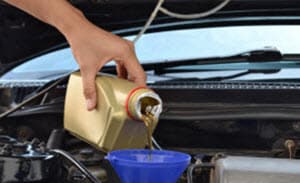 Best of all, they do their jobs professionally, every time. That means that you can expect courteous, efficient, and effective service at Ray Price Mazda, the type of service that'll make you want more.